Mortgage Broker & Home Loan Specialist in Kogarah, Brighton-Le-Sands, Rockdale & the southern Sydney suburbs
Mortgage Choice in Kogarah offers an award-winning mortgage broking service across Sydney's southern suburbs. Anthony will find you the right loan deal on your home, vehicle and more.

Book your free no-obligation appointment today - after hours appointments available.
Kogarah
5.0 (161+ total reviews)
Aggregated from:






Call Us
Mobile - 0431 708 806
Office - 1300 707 904
Open Hours

Monday - Friday: 9:00am - 5:00pm


After hours by appointment
Address
Shop 1/2 Kensington Street
KOGARAH,

NSW

2217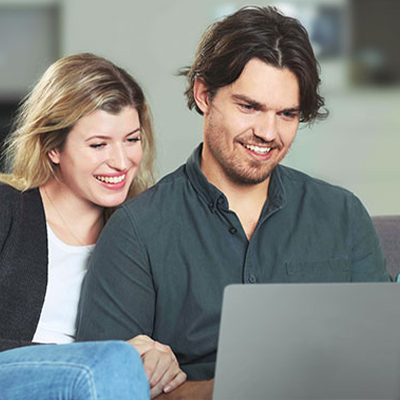 Latest home loan interest rates

Your local mortgage broker helping Kogarah, Rockdale, Banksia & across South Sydney
Anthony Gentile is your Mortgage Broker in Kogarah, providing southern Sydney suburbs, including Banksia, Brighton-Le-Sands, Rockdale and the southern Sydney suburbs with award-winning finance expertise.
As a St George area local for over 40 years, Anthony has a passion for helping clients buy their first home or upgrade to a new family home.
Having built a property portfolio over the years, Anthony also takes pride in helping his clients to grow their own investment property portfolio. Your success is Anthony's ultimate goal.
No cost home loan service
There's really no reason not to call Mortgage Choice in Kogarah. Anthony Gentile has experience personally purchasing and investing in the local Botany Bay area, and understands how the market can be in the local areas.
Making sure you have a home loan that will work for you is important to ensure you're prepared for any changes that are on the horizon.
We'll do all the legwork
Looking at all of your options, and doing research is time-consuming and complicated - do you have time to run around and explore all your options?
That is where Mortgage Choice in Kogarah can help! Anthony will do all the paperwork with the Bank or lender you choose. You can forget about that stress and time you would normally have to commit to get a home loan - Anthony does it all for you. You can concentrate on finding your dream home.
I will assess your individual circumstances against hundreds of loans from our extensive panel of lenders. I will then time present the loans most suited to you, explain the ins and outs and answer every question you have, helping you make the decision that's right for you.
Our panel of over 20 lenders gives you access to hundreds of home loans, and Anthony can explore all of your options so that you know the home loan you choose the exactly the right one for your needs.
Call Anthony Gentile today on 0431 708 806 to talk through your options or to book an appointment.
The right home loan for your needs
Our mission is to find the right home loan for your individual needs and to always have your best interests at heart. Plain and simple. Which is why we have such a wide range of lenders to choose from. We can search through hundreds of products to find something tailored to your situation. ~
Client reviews
After using Anthony's services over the years, we trusted him to navigate the stressful task of refinancing our home loan after coming off our fixed rate. Anthony was super helpful, knowledgeable and informative and managed to get us the best rate possible with ease. He's also a really good bloke

Thanks Anthony
We are really glad that we had Anthony's assistance while looking to buy our first home. This was an exciting but challenging time for us but Anthony's ongoing support gave us good direction, a really good interest rate and over the course of several months Anthony went the extra mile to set us up beautifully. We highly recommend Anthony's services to anyone seeking a mortgage broker.
Anthony is a great guy and will find you the best deals available. He first helped me around 12-13 year ago for our first house. Since then, my family, friends and I only go to him for all our investments and car loan requirements. He will offer the best advise and always gets us the best rates. If you are looking for someone to help you with the lowest interest rates, someone who is quick, honest and reliable, then Anthony is your go to person.
Anthony has assisted me with both refinancing and purchases and has always made the whole process so easy to obtain finances. Thanks Anthony for your assistance and will definitely be back to use you again in the future. I highly recommend Anthony's services
Anthony made the whole process so easy. He got me the best deal with interest rates, kept me updated and made a stressful time so easy. I highly recommend Anthony if you are looking for peace of mind and someone you can trust he is your man
Anthony was great from the moment i made my initial enquiry, very knowledgable, prompt and did everything possible to find us the most suitable loan product for our home
Also was very easy to get in contact with.
I would definately recommend Anthony and look forward to using him again in the near future.
Anthony was a pleasure to work with and he was professional, efficient and went above and beyond to help secure our home loan. We have used his services twice now and can't speak highly enough about him. Would highly recommend to family and friends.
Anthony has been a pleasure to work with from start to finish. He was very helpful, informative and supportive throughout the entire process. If you are looking for a knowledgeable mortgage broker, I would highly recommend that you go to him.
Thanks again Anthony, we wish you all the best.
As a first home buyer Anthony was so amazing to deal with. I felt comfortable asking any question. He was so helpful and knowledgeable and I would have no hesitation in recommending him.
Anthony was very professional and really helped us get the best rate to reach our goal in getting our first investment property. He made the whole process easy for us to understand know in what we are committing ourselves into. If you are thinking of buying a property or getting a loan want someone professional to help you, Anthony would be your best person to speak to, to attain that goal
First home buyer's guide
Purchasing your first property can be an overwhelming process and there may be steps you are unsure or unaware aware of. This guide will walk you through all of the steps involved in the buying process.