Call Us
Office - 1300 768 258
Fax - 1300 768 265
Open Hours

Monday to Friday, 9am to 6pm. After hours appointments available.
Address
329 Fullarton Road
PARKSIDE,

SA

5063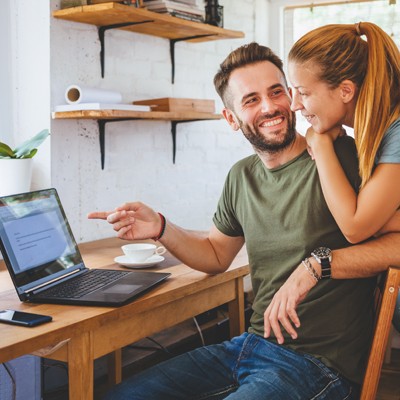 Latest home loan interest rates
The right home loan for your needs
Our mission is to find the right home loan for your individual needs and to always have your best interests at heart. Plain and simple. Which is why we have such a wide range of lenders to choose from. We can search through hundreds of products to find something tailored to your situation. ~
Very professional people and personality plus.

Highly recommended.
It was a long journey to get the loan but we are eternally grateful for the commitment both Belinda and Louise made to ensuring we could buy our family home. You have provided our family with a place to call home!
Thank you from the bottom of our hearts.
I just wanted to say thank you for all your work once again. You're always reliable and easy to work with. Stephanie and I felt very comfortable working with you. We appreciate the way you operate and how you are always willing to give us the time to explain things properly.

Look forward to next time
Belinda made the whole daunting task of purchasing a property a breeze!

Thank you for all your wonderful help!
Professional, fast, efficient, polite and able to explore all options that helped us get the best result.
Belinda totally understood what I was needing by way of explanations, and covering other financial needs that were of concern. Belinda stepped me through the process and answered every question, as well as successfully obtaining the loan that was perfect for me. *Great partnership!
Belinda and her team are quick, reliable and honest. They promptly addressed our enquiries and made the home loan process easy. We strongly recommend Belinda Sugars Mortgage Choice for all your loan enquiries.
Belinda was really helpful in guiding us through working out our price range, pre-approval and eventually the gaining of the home loan that enabled us to buy our dream house. She was very good at adapting the finance options available to us as our circumstances changed. Belinda's colleagues were also friendly, helpful and well briefed - there is obviously good communication between them.

No need to improve - the service was great.
Belinda Sugars provided a first class service in helping my husband and I secure our first mortgage. Her expertise and patience in the process was fantastic. Belinda went above and beyond. Very happy with the service.
The service we received from the Mortgage Choice Parkside team was exceptional. All the hassle was taken out of our hands and all assistance was never any trouble and always performed with utmost urgency.
Extremely helpful and efficient. Very attentive and quick to reply to any queries. I was amazed at your services and would recommend it to everyone I know. Keep up the fantastic work!!!
Thank you so much for everything you have done for the approval of our renovation. We appreciate all your efforts, you have gone above and beyond. Thank you!
Thank you so much for all of your help and organisation with our loan.
Belinda and her team were efficient, thorough and always easy to deal with. Belinda's product knowledge and borrowing strategies in such a constantly changing market were impressive and helped to achieve the best outcome for us. We will definitely recommend Mortgage Choice Parkside to our friends and family.
Thank you Belinda!
Just a small thank you to let you know how awesome you all are. Thank you so much for helping us buy our fist home and working so hard to get the settlement through in time! We really appreciate it!
First home buyer's guide
Purchasing your first property can be an overwhelming process and there may be steps you are unsure or unaware aware of. This guide will walk you through all of the steps involved in the buying process.