Mortgage Broker in Henley, Grange, Mile End, Clarence Gardens and surrounds
Darren Peters can help you to buy a home, whether it's your first, an upgrade, an investment property or a holiday home. Darren will help you refinance to a lower rate, maximise your borrowing capacity or consolidate debt. As your mortgage broker, we will guide you through the process.
5.0 (41+ total reviews)
Aggregated from:






Call Us
Office - 0400 853 729
Open Hours
Monday - Friday: 9:00am - 5:00pm
Saturdays 10.00am - 4.00pm
After hours by appointment
Mobile Broker
Servicing Henley Beach, Mile End. Plympton and surrounding suburbs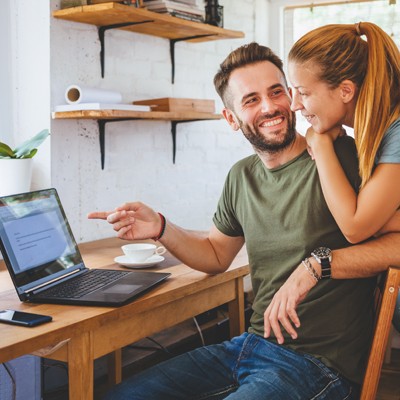 Latest home loan interest rates
Start your home loan journey today
Mortgage Choice in Henley, Grange, Mile End & Clarence Gardens can take the stress out of buying a property.
As your local mortgage broker, Darren Peters, will guide you through the process, complete the application and manage the process with your lender through to settlement. He will let you know how your application is progressing from start through to settlement.
As your mortgage broker, Darren will also let you know when it's time to review your home loan and refinance to a lower rate.
When you use a mortgage broker, it's important to know that there is no cost to you for our service. The lender pays us a commission after your loan settles.
Reach out to us this week!
Contact Darren today on 0400 853 729 to discuss your next step.
Mortgage Choice in Henley, Grange, MIle End, & Clarence Gardens can help you with:
Property Investment Loans
How can a mortgage broker help?
Our team of mortgage brokers can compare hundreds of highly competitive home loan options from a wide choice of lenders, including the big banks.
We make it easier for you by preparing the paperwork, lodging the application and following up with the lender for you as your loan progresses to settlement.
We can also help you with commercial loans, car loans, personal loans, asset finance, general insurance and credit cards.
Home Loan Property Guides
Looking for more information? If you would like to do some of your own research first, make sure you check out our home loan resources below!
The right home loan for your needs
Our mission is to find the right home loan for your individual needs and to always have your best interests at heart. Plain and simple. Which is why we have such a wide range of lenders to choose from. We can search through hundreds of products to find something tailored to your situation. ~
Client reviews
As first home buyers, Darren was outstanding in helping my partner and I navigate the process of successfully purchasing our first home, and finding a lender to suit our needs. Along every step of the way, Darrens clear communication and personable approach helped us make confident and informed decisions. We would highly recommend Darren to anyone looking for a skilled, honest, and efficient broker.
The stress of changing my mortgage was taken away while working with Darren, he made the experience an easy transition. Thank you
Darren has been fantastic throughout this process and highly recommend him.
Spoke to a man called Darren . Honest understandable advice given .Awesome response time to my enquiry. Definitely worth a call you won't be disappointed .
Darren is extremely professional, knowledgeable and hard working. He refinanced our home loan, which resulted in us saving thousands of dollars with a loan that suited us. Darren was always there to ask questions and work through the process. Will recommend to friends, family and colleagues in the future.
Darren has been phenomenal to deal with and we could not be more happy with the result of our re-finance.
We put plenty of hurdles in front of Darren before our deal was signed and he cleared them all comfortably. Darren made it easy. The stress, confusion and noise of a competitive market were removed by Darren, all the hard work was done for us. Perfect! I cannot recommend Darren highly enough if yo... read more
We have absolutely no hesitation is giving Darren Peters a 5 star review. We bought a house, sold a house, have a complicated mortgage and then changed banks after 20 years with our previous bank. Our new interest rate is so much better. Darren has been amazing in what could have been a very complicated process for us. He helped make the process so much easier and was always available to answer questions.
Highly recommended.
Thank you Darren
Darren helped us as first home buyers, guided and educated us, put our minds at ease, kept it all simple and took the hassle out of a stressful process. Highly recommend his services.
Darren provided honest & sincere advice which resulted in a great mortgage rate for us. Thanks Darren, we will be happy to recommend your service to family & friends.
Darren helped me to secure a loan on very short notice with a number of hurdles! I'm very grateful for his tireless efforts and I absolutely recommend him to anyone looking to get into the housing market.
Refinancing guide
Considering refinancing? Our guide explains the reasons, costs and steps involved in refinancing your home loan.