Mortgage Choice at Jannali, Servicing The Sutherland Shire: Our Vision: To strive to understand every client's unique financial needs and to deliver a superior service and tailored solution to meet those needs. Repeat clients and referrals are testament to our exceptional and comprehensive service and products provided.
Looking For a Home Loan, Investment Loan or Commercial Loan? What About Refinancing Your Existing Loan Or Fixing Your Rates. Talk To Your Local Mortgage Broker In Sutherland Shire. Gain The Benefit Of An Executive With Over 25 Years Banking Experience. Call Now On 02 9524 1456
Call Us
Mobile - 0437 330 858
Office - 02 9524 1456
Open Hours

Mon - Fri 9:00 am - 5:00 pm
Address
1/96-100 Railway Crescent
JANNALI,

NSW

2226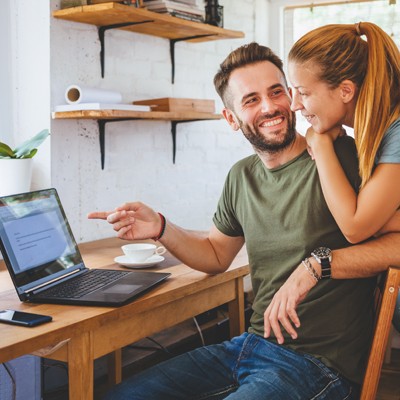 Latest home loan interest rates
After speaking with several other brokers in the Shire without success I was fortunate enough to acquire Jim's services to refinance our home loan. At times a  complex and frustrating process Jim provided the highest level of service you could possibly hope for and took all the stress and worry out of the process. I cant express my gratitude enough for the expertise and even more importantly the personal service that Jim provided in what can be a stressful time. Moving forward I wont be speaking to anyone else regarding finance. P. Waller, Bangor NSW
Mortgage Choice Jannali - Sutherland Shire is your experienced Mortgage Broker in the Sutherland Shire. The franchise is owned and managed by Jim Demetriou who brings a wealth of experience in the financial services industry, having had a career spanning 25 + years in retail, commercial and corporate banking. As a Sutherland Shire resident of many years, Jim has a solid understanding of the local and broader Sydney property market.
Best Of All, We Do All This At No Cost To You ! 
To make an appointment, contact Mortgage Choice Jannali in Sutherland Shire by clicking on the "Contact us" link at the top of this page or call Office: 9524 1456 Jim Demetriou Mob: 0437 330 858.
The Process:
Initial Contact
 As soon as you make contact with us we'll take some brief initial details to see if we can help, taking into account your individual circumstances, needs and objectives.
Free Consultation
A comprehensive consultation provided for free. Based on the information you provide, we will provide you with options for you to choose from over 20 of my panel lenders.
Completing All The Paperwork
We will do all the running around by completing all the paperwork on your behalf to save you time and possibly money, to ensure everything is done right first time so your transaction runs as smoothly as possible.
Safe and Secure
You can be assured that we will keep all of your personal information private and confidential as per the Privacy Act 1988. And, we don't process your loan overseas.
Keeping You In The Loop
Once your mortgage application has been submitted we will provide you with updates at regular interval as to how things are progressing with your approval.
Mortgage Offer
Once the Lender completes their final checks and a valuation of the property is done then a document called a Mortgage Offer will be produced by the lender.
Post Settlement
Our services continue well after your loan settled and we are always available to answer any question on any aspect of the said loan: Health checks, top up for that new pool or renovations.
As your Broker, we provide in-depth knowledge in a complex lending world, creating better outcomes for you.

Our Services

Home and Refinance Loans;
Cash Out;
Investment Loans;
Commercial Loans
Business Loans;
Pernonal Loans and Insurance;
CarsLoans and Equipment Finance;
Leasing;

At Mortgage Choice Jannali - Sutherland Shire we want to save you time, effort and most likely money.  Home loans are so much more than just interest rates. We can explain the various subtleties of different loans which can make a big different to the bottom line.
We offer a professional, knowledgeable and efficient service;
We provide access to our wide panel of lenders and 1,000's of products on offer;
We take you through the complete lending process, from submission to settlement and beyond;
Keeping you informed at every step of the way;
We ensure all your questions are understood and answered efficiently;
We go above and beyond to deliver something that is exceptional.
Servicing Suburbs including but not limited to Alfords Point, Bangor, Barden Ridge, Bonnet Bay, Como, Engadine, Grays Point, Heathcote, Illawong, Jannali, Kangaroo Point, Kareela, Kirrawee, Loftus, Lucas Heights, Menai, Oyster Bay, Sutherland, Sylvania, Sylvania Waters, Waterfall, Woronora, Woronora Heights, Yarrawarrah.
The right home loan for your needs
Our mission is to find the right home loan for your individual needs and to always have your best interests at heart. Plain and simple. Which is why we have such a wide range of lenders to choose from. We can search through hundreds of products to find something tailored to your situation. ~
Client reviews
Mortgage Choice Jannali made my first experience of purchasing a property a smooth and easy transaction, Jim welcomed me with great service and was looking out for my best intentions when striving to get my loan approved. Would recommend to the greater community
I couldn't recommend this company enough. Jim went above and beyond and kept us up to date every step of the way 1010
Jim makes the painful process of applying for a home loan, very easy. He got us a great rate and saved us alot of time going back and forth with the different lenders. Highly recommend.
We experienced fast, efficient and great personalised service from Jim.
Thank you for finding the best solution for us.
Above Beyond with Finance Applications, Knowledge of Area and Best Finance Options Available
Jim Demetriou
Was 100 proffesional from Start to finish , he did the basic assesment first up which gave us a guide to our borrowing capacity.
Once the loan application process was strarted Jim followd it through all the way to completion.
Making the whole process seamles and non stressful transaction
Any hiccups that did occur Jim rectified them wirth the lender straight away
I would have no hesitat... read more
Jim did a fantastic job. Excellent service and very quick turnaround.
Very pleased with the service provided, very professional, fast and efficient. My finance was approved in a short time which made the purchase of my car possible. Would highly recommend using mortgage choice at jannali Will surely be using them again
I can highly recommend Jim Demetriou. I was purchasing a commercial property and totally underwhelmed by the loan offer from the bank that I'd been with for years. Turning to Jim, he found me several excellent loan options. Through the loan process he was able to navigate through any potential sticking points. He was level-headed and his communication clear. A pleasure to work with
Jim was great to work with. Very clear with communication throughout the entire process, what to expect and always followed up every email with a phone call. The whole process was fast and went smooth and Jim secured me a great deal on my mortgage.
Thanks for everything Jim and being so good at what you do!
Thank you Jim for all your hard work and effort in securing my business finance. We thank you for your honest & straight forward approach to making things happen quickly and conveniently as you did. Many Thanks
Thanks a million Jim for all your help and guidance getting this across the line. It's been a long battle for us to get into our first home and we are truly thankful for all your help and efforts which have in turn given our daughter a great opportunity at a great lifestyle and upbringing in the Illawarra region much like yourself. Thank you again Jim

Jim, great news about our approval. This wouldn't have happened if it weren't for you. We can not thank you enough for all your advice and support. Thank you again.
Jim, Now that we settled into our home, I just wanted to say thank you very much for the time you put in getting our loan through. It was a bumpy road but you got us through it. We very much appreciate your services.
We were very satisfied with your responsiveness an professional service received. We would not hesitate using your services again and would definitely recommend you to our family or friends. Jim, we were very happy with what you did for us.

Dear Jim, just wanted to say thanks again for all your hard work,everything has worked out great for us and we are extremely grateful for what you did for us.
We just wanted to let you know how much we appreciated your help in getting our loan through. We weren't sure if it could get done follow our discussion with another broker. Somehow, you got it done and we are very grateful. We would definitely refer you to our friends.
Thanks Jim for making everything go sooo smoothly. Very Happy clients
Reliable, knowledgeable, professional service, available 24/7 to advocate for me through my most important & stressful financial life transitions. Thank you very much.
Thank you so much for all your help and we are both very excited on our purchase and your assistance in getting us there. We will be sure to recommend you to anyone who may need your services.
We really appreciate your support in getting this across the line.
As always Jim you have been wonderful and dedicated to our cause. Thank you for your persistence in getting our loans through.
Thank you Jim! Jim was great to deal with during the refinancing of our mortgage and moving to a different bank. Jim was attentive and responsive from the first moment I contacted him - which was a simple 'I'm just phoning to find out if this is possible' conversation. Jim listened to our needs and met every single one of them!
Thanks again Jim. Really appreciate the quality service and great advice. Highly recommended.
Thank you Jim. All is setup and going well now. Thank you for your continual service.