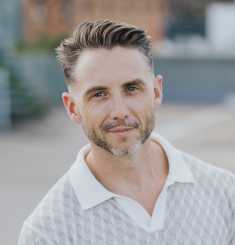 Matt Cunliffe
Managing Director / Multiple Franchise Owner

With property, and the lending that goes with property, being a passion of Matt's, he has purchased and built a number of properties (for personal and investment use) which ensures he has 'hands on' knowledge when dealing with all of our client scenarios.

To further enhance his education and to continue to improve the businesses ability to serve our clients, in addition to the day to day operation of the business, Matt has recently "gone back to school" studying in the Owners President and Managmenet program at Harvard Business School in Boston, MA. He has a thirst for knowledge and the want to continually better himself and the business.

Matt goes above and beyond in many ways, and prides himself on providing a personalised service tailored to everyone's individual needs. In May 2011, Matt became the General Manager in Brisbane and in July 2015, bought the Franchise which has now been established for 15 years. Matt and the team strive to ensure all of our clients have the most seamless of interactions.


Matt has received the following accolades:

2013-2019: Top 100 Brokers, MPA Magazine
2013-2016: Top 30 Brokers under 30, The Adviser
2013-2015: Elite Business Writer (Top 50 Brokers), The Adviser
2015: Better Business Awards QLD Finalist - Best Finance Broker
2015: Better Business Awards QLD Finalist - Best Residential Broker
2015: Better Business Awards QLD Finalist - Best Branded Office
2014: Better Business Awards QLD Winner, Broker of the Year, The Adviser
2014: Better Business Awards QLD Winner, Best Residential Broker, The Adviser
2014: Better Business Awards QLD Winner, Best Branded Office, The Adviser
2014: Better Business Awards QLD Finalist, Rising Star, The Adviser
2013, 2014: BrokerIQ Finalist (Top 6), Australian Broking Awards


Matt has featured in the following articles: