Mortgage broker, lending strategy and structure experts in Essendon, Moonee Ponds, Maribyrnong & Moonee Valley
⭐⭐⭐⭐⭐ Google My Business review "Michael is by far the best broker I've ever worked with. He is accessible, responsive and knows how to talk in plain English. My mortgage needs were complex and challenging but nothing was every too much trouble. Can't recommend Michael more highly!" Thomas Brosz, Construction
Keilor East
5.0 (82+ total reviews)
Aggregated from:







Call Us

Mortgage Choice Keilor East

Office - 0412 973 386
Open Hours

Mortgage Choice Keilor East

Monday - Friday: 9:00am - 5:00pm


After hours by appointment

Free Appointment
Mobile Broker
Essendon, Maribyrnong, Moonee Ponds and the Moonee Valley area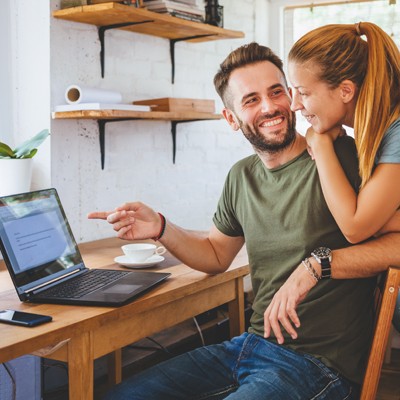 Latest home loan interest rates
Start your home loan journey today
Right solution for your needs
Whether you are looking to buy your first home or investment property, build your investment portfolio, upgrade your current home or refinance an existing loan we'll search through hundreds of options to find the right solution for you.
⭐⭐⭐⭐⭐ Google My Business Review:  

"Michael Bloomfield is truly fantastic. The ultimate professional, who was able to get through some obstacles and guarantee our mortgage.
Very knowledgeable, and easy to communicate with.
We give Michael 5 stars. Thank you."

Domenic - first home buyer
Easy and convenient
We want to make this as easy as possible. Whether you prefer to meet at our office or your home, have initial discussions online or over the phone, we tailor our service to you. We will manage the whole process and be your advocate with the lenders.
Range of products and services
We have a fully qualified financial adviser in our business who can provide tailored advice across all areas of your financial wellbeing.
As well as all your home and investment loan needs we can help with personal loans,  car and business equipment finance commercial & SMSF lending, insurance, depreciation schedules and links to property investment specialists.
Essendon, Moonee Ponds, Maribyrnong and Moonee Valley area
We work across the Moonee Valley area:
Aberfeldie
Airport West
Ascot Vale
Avondale Heights
Mortgage broker Essendon, Essendon North & Essendon West
Gladstone Park
Gowanbrae
Keilor East
Keilor Park
Mortgage broker Maribyrnong
Mortgage broker Moonee Ponds
Niddrie
Strathmore & Strathmore Heights
Travancore
Tullamarine
Our promise to you
No charge

at all for using our service.

We will keep in touch and conduct regular reviews to make sure you have

the best deal.

Above all our focus is making the process

easy and convenient.
Contact us today for a report summarising your borrowing power and options tailored to your needs.
⭐⭐⭐⭐⭐ Google My Business Review:   

"Thank you so much Michael for all your wonderful work in getting me a fabulous deal on my home loan and for making the whole home loan refinance experience so smooth and pain free. I have no hesitation in recommending your services to my friends, family and colleagues. Here's to getting back to having a worry free sleep thanks to your fantastic work."

Myra - refinancer
 Want more information? Click below for our:
The right home loan for your needs
Our mission is to find the right home loan for your individual needs and to always have your best interests at heart. Plain and simple. Which is why we have such a wide range of lenders to choose from. We can search through hundreds of products to find something tailored to your situation. ~
Client reviews
Michael helped us refinance our loan to get our first investment property. He guided us through the never ending paperwork from the bank, which we definitely wouldn't have got through without his help. Gave us a good breakdown of our options at the beginning and was there for us through the whole long process. Thanks
Safe and reliable. I've been going to Michael for multiple years, he's always extremely helpful and breaks the information down.
Wouldn't consider going to anyone else
Cannot recommend Michael enough, he makes the whole process easy and is always on top of things.
This is the second time I have used Michael and he has been absolutely fantastic. He spends the time to explain things and is always very accommodating to our schedules. Really enjoy working with him and I highly recommend him to others.
I have dealt with Harry and Angus for over 3 years now and I highly recommend them. They are ethical, fast and communication is of the highest professionalism.
Michael helped us achieve our goal of purchasing our first home.
He went above and beyond explaining in detail the differences between products and gave us every assurance that we needed.
Truly a fantastic experience.
We have been working with Michael for almost 2 years to finance our first home, after putting a deposit on a block of land.
The land took over a year longer than planned to title and Michael remained so patient with the situation throughout the process, even as our personal circumstances changed
He explained the ins and outs and was always very generous with his time.
We have finally settled on our land and about to start construction and we can't thank Michael enough for all his assistance.
Michael has been an absolute pleasure to work with Cannot recommend Michael enough. Michael has helped us with more than one home loan. He made the process easy to understand, kept us updated along the way and was more than happy to answer questions anytime. Thank you Michael, we are grateful for your advice and for making the often stressful process easy to navigate for us.
Thanks again for the great service, Michael. Highly reccomended
Michael has been wonderful through the process of me buying my first home. He explained everything very clearly and patiently answered all my questions. Thanks to Michael, the process was smooth and easy and much less stressful than I expected
First home buyer's guide
Purchasing your first property can be an overwhelming process and there may be steps you are unsure or unaware aware of. This guide will walk you through all of the steps involved in the buying process.