Tiffany Middleton empowering Women and families.
A mortgage broker who specialises in helping women and families reach their financial goals.
Call Us
Office - 0412 697 726
Fax - 03 8610 0124
Open Hours
Business hours, weekend, after hours?
We understand that you are busy so rather than having fixed hours we work with you to find a time that is most convenient for you.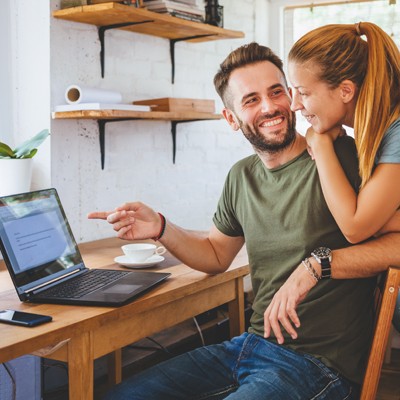 Latest home loan interest rates
A broker just like yourself...
I am a mother, daughter, wife, friend, and small business owner.
I have over 25 years of experience in the banking industry and a mission to help women and families reach their financial goals; regardless of where they are right now.
I have a passion for real estate and loves seeing people buying property. I understand that for every family money is a precious commodity and you would rather spend it on your family than give more than required to your bank.
I will be there with you through your Home buying Journey and beyond.
I have extensive lending experience and understand banks and the ever-changing financial landscape. I will work with you to design and implement a mortgage solution that suits you. I will never give up and not just have a plan A for you, but also a plan B, C, and D.
I believe once I help you with a home loan you are my customer for life. I recognise like herself your world and goals are constantly changing and I will regularly keep in touch with you and make sure you still have the right financial solution.
If you are wanting to purchase a home or if you already have a home loan and are wondering whether you need to refinance I would love to have a chat with you about how I can help you. To get started call me on 0412 697 726 or email me today.
I would love to help find and secure the best home loan for you.

We do the paperwork and lender chasing. Our services are free to you.

Call or message me to book your obligation free call or Zoom today.
The right home loan for your needs
Our mission is to find the right home loan for your individual needs and to always have your best interests at heart. Plain and simple. Which is why we have such a wide range of lenders to choose from. We can search through hundreds of products to find something tailored to your situation. ~
Fantastic service over and beyond. Tiffany made the process so easy, she was so efficient and helpful would highly recommend her and will be using her again.
A big thank you to Tiffany. Settlement went really smoothly (despite my excess worry) and ING Direct is an amazing bank - seriously I get free ATM usage and every time I call them I'm barely on hold and they're super helpful!

I'll definitely recommend your services in the future.
I can not thank you enough for your prompt and professional help in securing us our mortgage.

My husband and I had been applying for a loan with another broker for the previous 3 months in which nothing had been achieved. We were feeling extremely frustrated, financially insecure and fraught with anxiety as settlement was now due in less than a week. We contacted Tiffany with five days to settlement and began the application process, which I might add was so much easier than what we had already been subject to.

In summary, Tiffany achieved in approximately two weeks a substantially better result, with less hassles than our original broker could in 3 months, and produced a result guaranteed to make our financial nightmare a reality. Tiffany was also able to provide us with great advice with respect to the purchase of our property. And to this day we feel confident that we can approach/discuss with her any upcoming financial matters, and that her advice and word is sound.

Thank you Tiffany,
Refinancing guide
Considering refinancing? Our guide explains the reasons, costs and steps involved in refinancing your home loan.
Help me
calculate