Award winning mortgage brokers & home loan experts in Bayside, Melbourne
At Mortgage Choice in Bayside, we search through thousands of home loans to find you the right one, as well as helping you through the sometimes daunting home loan process. From your first home to your car loan and everything in between, we've got you covered.
Call Us
Office - 03 9589 7277
Fax - 03 9589 7233
Open Hours

Monday - Friday: 9:00am - 5:00pm


After hours by appointment
Mobile Broker
Based in Bayside, Melbourne we service customers across Australia via phone, zoom or in person.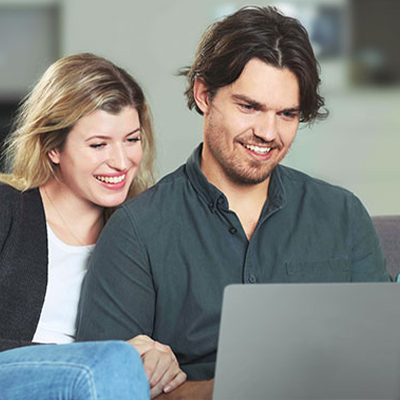 Latest home loan interest rates
We love what we do, and it shows
We're passionate about what we do for customers everyday - finding them great home loans to help them achieve their property goals. Out of our passion comes an award winning team and hundreds of happy customers. To us, it all starts with you & what you want.
Thousands of home loan options
If you go directly to your bank, they usually have a limited range of home loans that may not suit you. At Mortgage Choice Bayside, we have thousands of home loans from over 27 lenders - from the big banks right down to specialist lenders - so we can find one that feels tailored to you.
It all starts with you
In our first appointment, we'll sit down with you to go through what your goals are, what loan features would suit you best, and the lenders that will give you the best deal. We'll then do all the research to find you the right home loan, at the right rate from our wide range of lenders. Our work is about what you want when it comes to your home loan, and finding you the best outcome.
We're your advocates with the banks
Sometimes you might need a bit of extra help in making sure you get the best deal with the banks or fixing any issues that pop up. We work for you and not the banks! Our team at Mortgage Choice Bayside advocate on your behalf with the banks to make sure you're getting the best deal and everything is going smoothly.
Our service is free
One of the things our clients love about Mortgage Choice Bayside is that our service is no cost to you, as the lender pays us after your home loan settles - so you can enjoy our support and advice without worrying about the cost.
Get started with the Bayside team
When you're ready to get started, contact the team at Mortgage Choice in Bayside. For us, it's all about helping you reach your financial goals.
Our most recent awards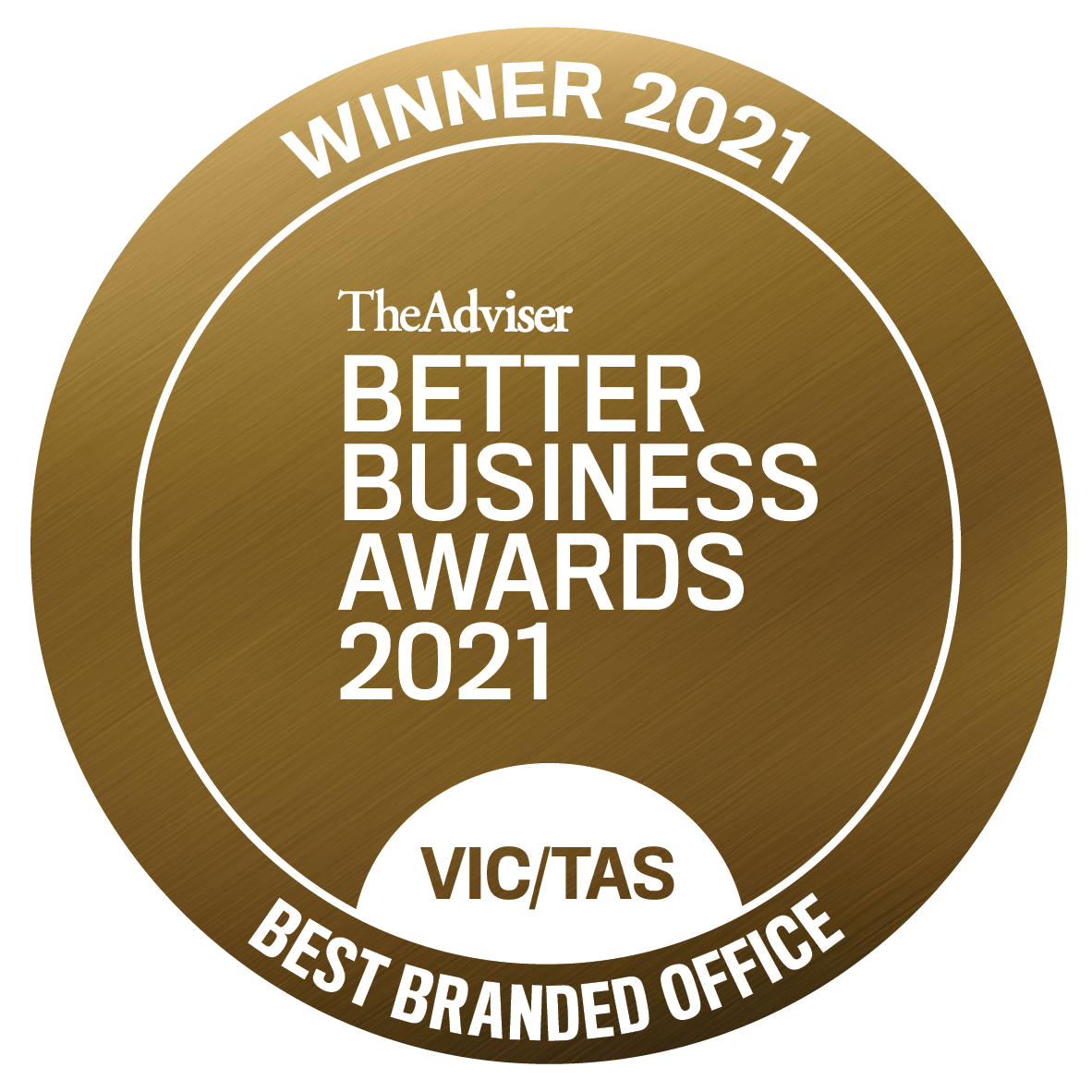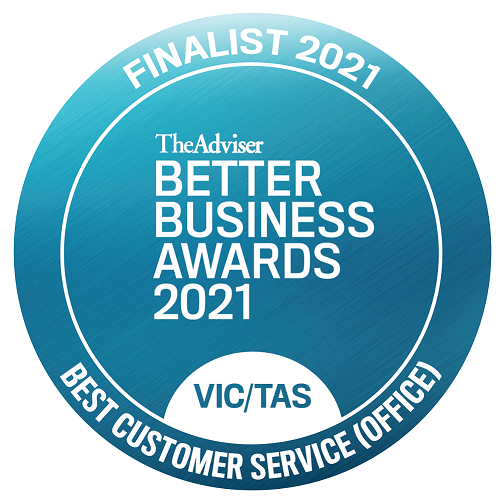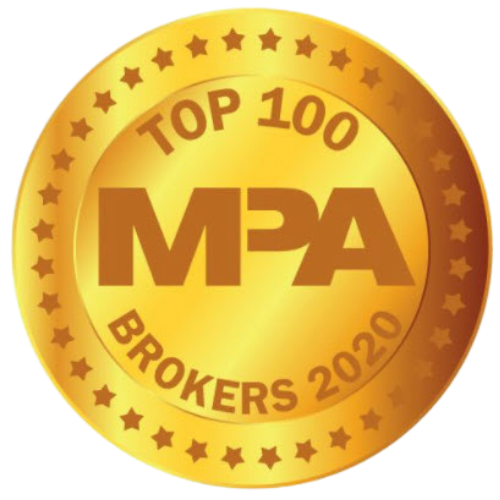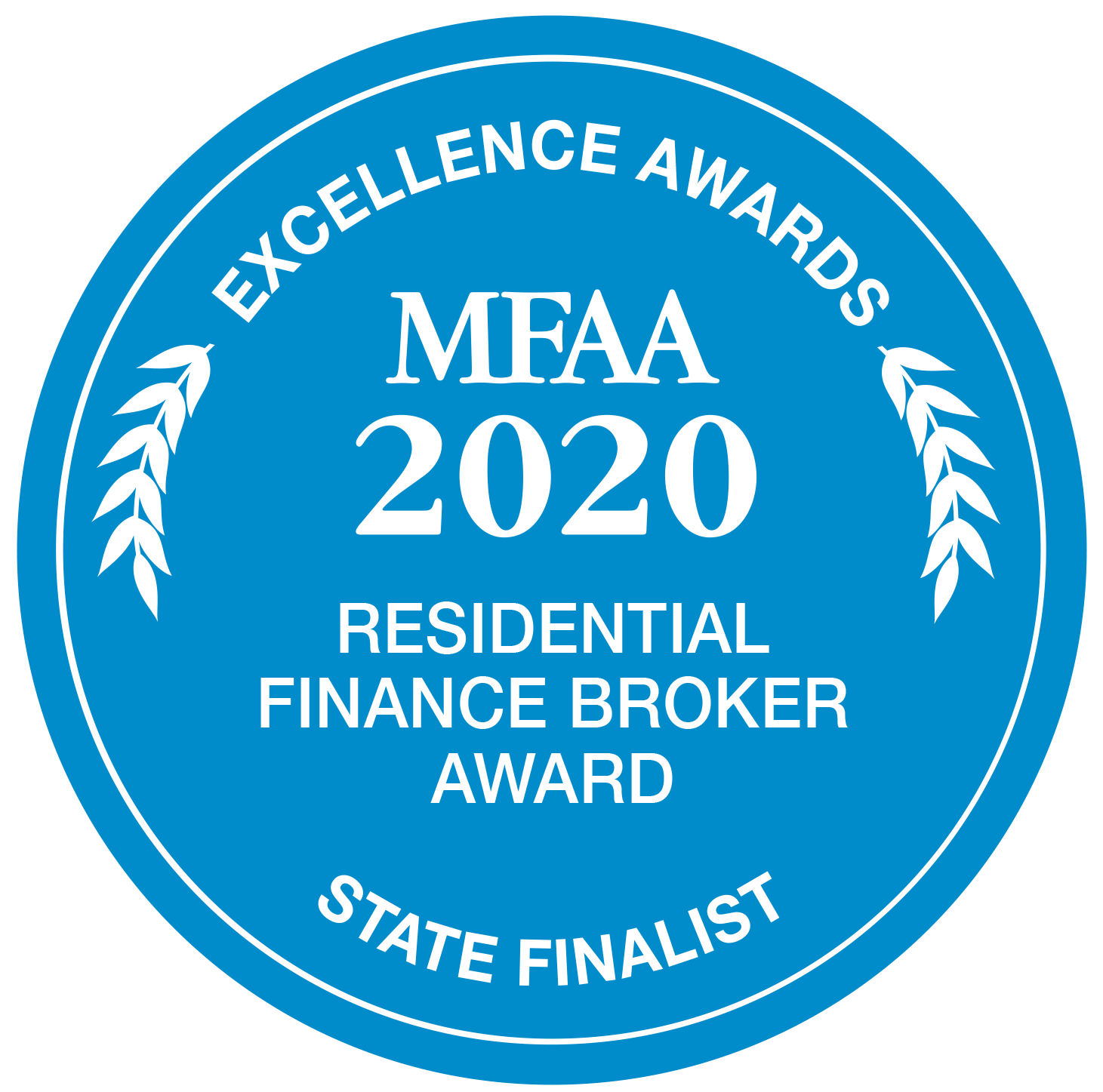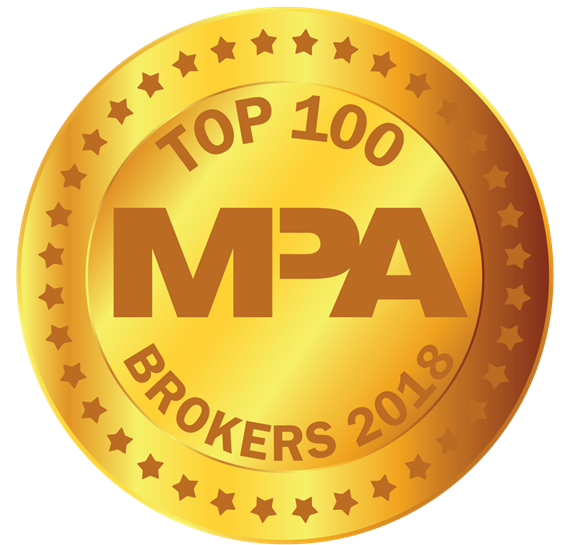 What our customers say

"I highly recommend Tim and his team from Mortgage Choice in Bayside. From first contact all the way through to settlement, they have been nothing short of amazing. Tim found me a great loan and always took the time to answer any questions I had and make sure I understood all the details and I was always kept in the loop about any developments. A great experience!" [Naomi, Brighton]  
"Tim & Karen were excellent... At no time did I feel unsure or confused. All my questions were answered simply which was great. I would highly recommend their service and in fact, have already give their details to a close friend." [Gina, Highett] 
The right home loan for your needs
Our mission is to find the right home loan for your individual needs and to always have your best interests at heart. Plain and simple. Which is why we have such a wide range of lenders to choose from. We can search through hundreds of products to find something tailored to your situation. ~
Client reviews
Having been with the same lender for years, we decided see what else was on offer. Tim put forward the right product for us immediately. His professionalism, knowledge and expertise was first class, doing everything for us and making the process seamless. Only wish we had done it years earlier. Tim and his team were a pleasure to deal with. We cant recommend them highly enough.
Vaughan Rose Beaumaris
As a first-time buyer I was really unsure of what the mortgage process was or how I could make good decisions in the face of all the complicated information that comes with loans and property purchases. Tim was amazing at helping me with those decisions and giving me reassurance during the trickier moments. In addition to his financial expertise he brings great knowledge and experience in the property... read more
The team at mortgage choice Bayside were excellent to deal with, extremely knowledgeable and efficient in getting our home loan Over the line. There was nothing that was to hard and they took the time to answer any questions in a very quick manner So much so we wont use anyone else in the future.
Tim has gone above and beyond to find me the best home loan. Really appreciate the time and effort he put in helping me with this big decision
Tim, Jessa and colleagues were wonderful - very professional, efficient and great communicators. We felt reassured that our home loan would progress with no issues, and this was indeed the case. We will always come back to Tim and team for their exceptional service.
Tim, Jessa and the team were fantastic to deal with when we needed assistance in finding a home loan. They made the process extremely easy and stress free.
We've been working with Tim and his team for 11 years and in that time they've supported us to regularly review our loan and to change banks twice to secure the best home loan deal available to us. In our recent change the whole process ran smoothly due to the brilliant communication - any questions we have were always responded to quickly which gave us a lot of confidence
throughout the process. Thanks Tim, we look forward to continuing to work with you and your team in the future
Tim Leonard and the team - wow.
They were so wonderful to deal with, answered all of my questions and truly had the highest standard of professionalism the throughout the whole process.
Thank you.
Hi Tim and Jessa
Thank you both for all of your support, patience and guidance regarding getting the right fit for financing our new home. Despite a few challenges and increased stress levels at times due to our property type, we had confidence that you guys would make it happen
We have moved in and starting to settle into island life quite easily and so grateful that you played such a huge part in mak... read more
The team were absolutely wonderful. We had a few slight challenges arise during our house purchase, however the team were incredibly knowledgeable, helpful and above all communications were always on point. We will look forward to working with them again in the future.
My experience with Mortgage Choice in Bayside was extremely positive. Being a first home buyer, I was understandably nervous and overwhelmed by the process of securing a home loan. However, the friendly service, reassurance and helpful explanations I received made the process that much more manageable. Tim and Karen took everything off my hands. What's more, when we came up against problems, they went above and beyond to get them resolved as quickly as possible. I would highly recommend Mortgage Choice in Bayside and plan to use their services again in the future.
Tim at Mortgage Choice in Bayside makes loaning easy. Takes the hassle out of dealing with banks and got us the best rate by far. Will use again. Andrew & Kasey
This was my first experience on my own in obtaining finance for a new house, Tim & Karen were excellent. Very friendly, approachable and informative. At no time did I feel unsure or confused. All my questions were answered simply which was great. I would highly recommend their service and in fact have already given their details to a close friend.
Tim and his team at Mortgage Choice in Bayside were fantastic to deal with. Organised everything, really friendly and professional throughout — took a lot of the stress out of the process, which was great for first home buyers. Would highly recommend!
Tim and the team at Mortgage Choice Bayside were outstanding in helping my wife and I sort a home loan for our recent property purchase. Tim's knowledge and understanding of the property and home loan landscapes, along with his positive and calm demeanour eliminated a lot of the stresses involved with such a big life event.

He and his team were always and easily accessible via Email, phone, or text. I have gone through Mortgage Choice Bayside previously as have a number of family members and friends and we all are of the same opinion, that you receive honest, transparent and professional advice throughout the entire process.
Tim and team at Mortgage Choice in Bayside have helped us now on securing two mortgages. His advice and support throughout, what can be a really daunting experiencing, put us at so much ease. Tim was always happy to answer our calls for any questions we had and left us feeling confident with the decisions we were making for our mortgage and gave us endless amounts of advice and helped us overcome all sorts of hurdles.

We could not recommend Tim and his team enough, they all went above and beyond to help us buy our dream home. Tim will always be our go to for all our mortgage questions and needs.
A HUGE thank you to Tim, Jessa & all the team at Mortgage Choice in Bayside who helped my husband and I from the start all the way through to the eventual purchase of our first home. As first time buyers from overseas (now Australian residents) with no idea how this market worked, Tim and Team held our hands through the entire process to ensure we were well informed and empowered to make our own decisions going above and beyond at every turn. We couldn't recommend these guys more highly. Thank you again.
I can highly recommend Tim Leonard - Mortgage Choice. Tim had been referred to me by a relative and exceeded my expectations from our first meeting. I felt really well looked after and informed during the whole process. Tim, Karen and Amanda all did their utmost to ensure everything went smoothly. They provide an excellent service and I wouldn't hestitate to recommend them to others.
Tim, Karen, and the team at Mortgage Choice Bayside have handled all of our loans, from when we were nervous first home buyers, then refinancing for a better deal, to purchasing our family home, and through to purchasing investment properties. We have always been confident that we were getting the best interest rates through Tim's connections and good standing. We will be working with Tim and Karen again in the future and highly recommend them to anyone who's after the best rates and genuinely caring service.
Couldn't recommend Tim Leonard from Mortgage Choice more. Thanks for your support with purchasing our first house. Tim made the process seamless and was really supportive.
Tim is a brilliant broker, he goes above and beyond for his clients and has a positive, can do attitude. His focus is on providing the best solution to meet the needs of his customer. Not only is he experienced with finance, he is across bank policy and process and ensure he is keeping up to date with all relevant updates from his lender partners. I can not speak more highly of Tim and his team and would have no hesitation in recommending him to my own family and friends. - Janita
Tim from Mortgage Choice In Bayside goes over and above for his clients! He is such an easy person to deal with and him and his team keep you informed every step of the way. I highly recommend him to look after all your financial needs.
Tim and Karen are very efficient and reliable. I would recommend them to anyone and everyone.
Tim was an integral link to buying our new home, he put his heart and soul into our financial cause. He is someone that cares for his clients, goes the extra mile to ensure all ducks are in a row, his follow ups, his communication skills both outstanding. Everything we went through during the Covid period Tim was there assisting in every way possible, he was supportive and ensured we were always informed. He got us a great deal and made the whole finance process simple - We highly recommend Tim and the team in Bayside. From here on in Tim is our finance guru for our future investments.
I highly recommend Tim, Karen and their Team at Mortgage Choice in Bayside. They have been managing my mortgages for over 11 years. When I first met them I was in a very difficult financial position and they managed to sort out my mortgage situation very quickly. I have referred them on over the years and always received positive feedback. Give them a try - you won't regret it.
Step by Step Guide to: property ownership | Mortgage Broker Bayside
From understanding more about the process of buying your home to finding out more about the finance options availalble, our step by step guide from Mortgage Choice in Bayside has got you covered. Download yours today! Read: Upgrading our home with Mortgage Choice in Bayside