Award winning Mortgage Brokers & Home Loan Experts | Mortgage Choice Bayside, Melbourne
Our local Mortgage Broker Bayside team search through thousands of home loans to find you the right one, as well as helping you through the sometimes daunting home loan process. From your first home to your car loan and everything in between, we've got you covered.
5.0 (269+ total reviews)
Aggregated from:







Call Us

Mortgage Choice Beaumaris

Office - 03 9589 7277

Fax - 03 9589 7233
Open Hours

Mortgage Choice Beaumaris

Monday - Friday: 9:00am - 5:00pm


After hours by appointment

Free Appointment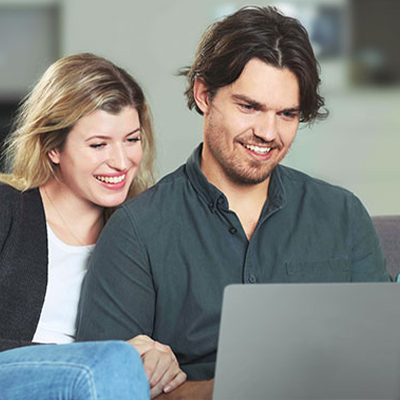 Latest home loan interest rates
We love what we do, and it shows
We're passionate about what we do for customers everyday - finding great home loans to help them achieve their property goals. Out of our passion comes an award winning team and thousands of happy customers. Our Mortgage Broker Bayside team make your goals our own, and work on getting you the best outcome with your kloan.
It all starts with you
In our first appointment, we'll sit down with you to go through what your goals are, what loan features would suit you best and the lenders that will give you the best deal.
We'll do all the research to find you the right home loan, at the right rate from our wide range of lenders.
We offer access to thousands of home loans from 35+ lenders, so you can be sure that we have searched the market for the right loan.
We then do all the legwork for your new loan from the application all the way through to settlement, keeping you updated along the way.
We have over 20 years experience finding our customers the right home loan. We love using our experience to help our customers achieve their goals.
We're your advocates with the banks
Sometimes you might need a bit of extra help in making sure you get the best deal with the banks or fixing any issues that pop up. We work for you and not the banks! Our team at Mortgage Choice Bayside advocate on your behalf with the banks to make sure you're getting the right deal and everything is going smoothly.
Our home loan service is free
One of the things our clients love about our Mortgage Broker Bayside team is that our service is no cost to you. Instead, your lender pays us a commission after your home loan settles - so you can enjoy our support and advice without worrying about the cost.
Get in touch with our Bayside team
When you're ready to get started, contact the Mortgage Broker Bayside team. For us, it's all about helping you reach your financial goals. Meet us at our office at 22 Anita Street, Beaumaris or we can come to you!
We service all areas of Melbourne, including the Bayside areas of Beaumaris, Brighton, Bentleigh, Hampton & surrounds.
Call Mortgage Choice in Bayside on 03 9589 7277 or book a call back below.
We're Bayside locals
Our recent awards

What our customers say

"I highly recommend Tim and his team from Mortgage Choice in Bayside. From first contact all the way through to settlement, they have been nothing short of amazing. Tim found me a great loan and always took the time to answer any questions I had and make sure I understood all the details and I was always kept in the loop about any developments. A great experience!" [Naomi, Brighton]

"Tim and the Mortgage Choice Bayside team have looked after myself and my wife for over 10 years, originally helping us secure our first home in a challenging environment. I couldn't count the amount of times Tim put my mind at ease in the lead up to signing contracts while dealing with agents and solicitors. Tim always helped me remain calm and we wouldn't be our home now if it wasn't for his hard work and knowledge of the industry. A great team to have on your side." [Dominic, Beaumaris]
The right home loan for your needs
Our mission is to find the right home loan for your individual needs and to always have your best interests at heart. Plain and simple. Which is why we have such a wide range of lenders to choose from. We can search through hundreds of products to find something tailored to your situation. ~
Client reviews
Tim and his whole team were extremely helpful and professional. They assisted me in every aspect of refinancing my home loan and the whole process was smooth and simple. I highly recommend using mortgage choice for your refinancing solutions. Great team great work
Highly recommend Tim and the team . They have been great to deal with. The whole process was seamless .
I could not recommend Tim, Karen, Abby, Jessa and Jo enough.
They helped guide us through the home loan process from pre-approval to final settlement as first time buyers.
They were always at the end of the phone or email to answer our queries along the way and they made what could have been a very stressful experience a pleasant one. We had complete trust in the team and felt as though they were actin... read more
My partner and I have just moved in to our first home together with the help of the amazing team - Tim, Karen, Abby, Jessa and Jo.

Prior to meeting Tim we were so overwhelmed with information and confused as to where to even start with getting a mortgage. We spotted Tim recommended online and thought wed give him a ring to see if he could point us in the right direction. Tim got back to us immediately... read more
Tim and the team at Mortgage Choice in Bayside has been brilliant to communicate with and are absolute professionals in their field. I would highly recommend their services.
We have just refinanced with Tim and his team at mortgage choice and are so happy with how easy and quick the process was. I highly recommend using them if anyone is looking at refinancing or needing a new home loan.
Tim his team have been so amazing helping us in all our financial needs. Opened our eyes to things we didnt even think of Very friendly, professional efficient - will most definitely be using this team for all our future finance needs
I have known Tim Leonard for many years and have used Mortgage Choice Bayside on a number of occasions, the most recently this month, August 2023.

It can be quite daunting being a single female trying to navigate my way through refinancing my home loan. The support provided by Tim and his team is nothing short of amazing. Nothing is too much trouble. Each step of the way was made easy with constant u... read more
Tim makes the whole process seamless and easy. He is honest and his team offer a tremendous support.
Tim and the team at Mortgage Choice Bayside have been extremely helpful since day 1 of working with them. They gave me alot of confidence through the whole process and reassured any confusions and inquires I had. 5
Step by Step Guide to: property ownership | Mortgage Broker Bayside
From understanding more about the process of buying your home to finding out more about the finance options availalble, our step by step guide from Mortgage Choice in Bayside has got you covered. Download yours today! Read: Upgrading our home with Mortgage Choice in Bayside