Investment loans
Investment Loans | Mortgage Choice in Bayside
Mortgage Choice in Bayside can help you sort through your investment options and figure out what's going to get you the best return. We've helped hundreds of customers build investment portfolios - let us help you too!
What kind of investor are you?
There are lots of different kinds of investors. You might be using the equity in your home to invest in properties or you could be a 'rentvestor' buying an investment property as your first home.
We've helped a wide range of investors and can help you figure out what investment loan is going to best match your individual goals and strategy. The right investment loan can mean higher returns from your investment, which is why it's so important.
What is equity?
You may not have piles of cash deposits lying around waiting to be invested. If you're like most people, your money is tied up in your home - which could work in your favour. Check out our Money Chat video below on using equity in your current home to invest. Check out our blog post: what is equity?
What is your strategy?
One of the first things to decide when investing in property is your strategy. Are you trying to build capital gains for your advantage down the track or are you hoping to boost your income right now? Do you want a negatively or positively geared property? It's a really important decision to make, and can affect the type of investment loan you require, which will in turn affect your rate of return.
Our financial adviser, Patrick can help you sort out your strategy before you get started on your investment portfolio. This will give you an investment goal and simple steps to reach it. Check out our blog post: what is gearing or leverage?
Finance options available for property investment
There are lots of finance options and investment home loan types available for investors. Our team at Mortgage Choice Bayside will sit down with you to discuss your investment goals and match them to an investment loan.
We have over 20 lenders on our panel, from the big banks through to boutique lenders. There are plenty of great investment loan options to choose from. And, we can save you money by shopping around, and negotiating with the lender on your behalf!
"We were looking to expand our investments from just our home but we were not sure about the sort of loan and set up we would required. Tim kindly met with our accountant which enabled us to get the best loan for our financial goals. The service we received was fantastic as Tim & Karen communicated the process to us and then went about getting everything done efficiently." [Michael & Tania Whittaker, Beaumaris]
Learning more about investment
If you would like to learn more about investing and property investment, check out some of our educational resources and mortgage calculators.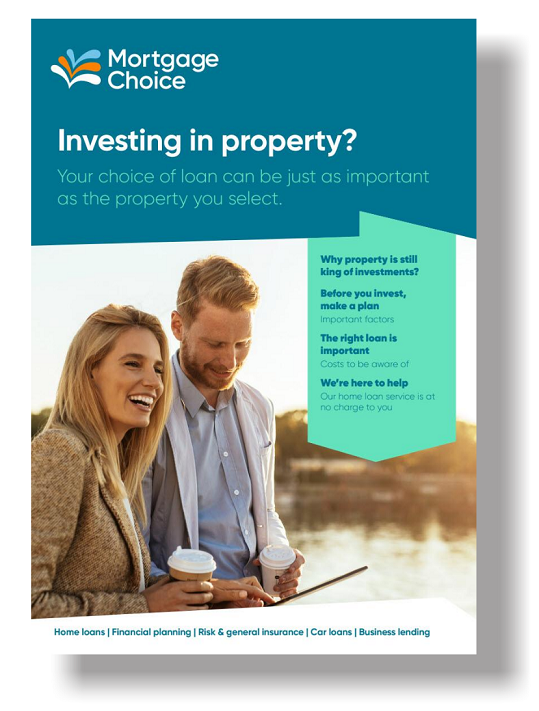 Get started with your local Bayside team
Our team at Mortgage Choice in Bayside, Bentleigh & Brighton have helped hundreds of investors start or build their investment porfolio and we'd love to help you too! If you want to just sit down to chat about your options or if you're ready to get moving, our team are available.
Call the Bayside team anytime on 03 9589 7277 or click the Contact Us button at the top of the page.
The team at Mortgage Choice in Bayside service the suburbs of Bentleigh East, Brighton, Brighton North, Brighton East, Hampton, Hampton East, Hampton North, Moorabbin, Moorabbin East, Heatherton, Bentleigh, McKinnon, Ormond & surrounds.
Compare and save on investment loans
We search through offers from over 25 lenders to find you the investment loan that may suit your needs. ~