Business lending
Business lending | Mortgage Choice in Bayside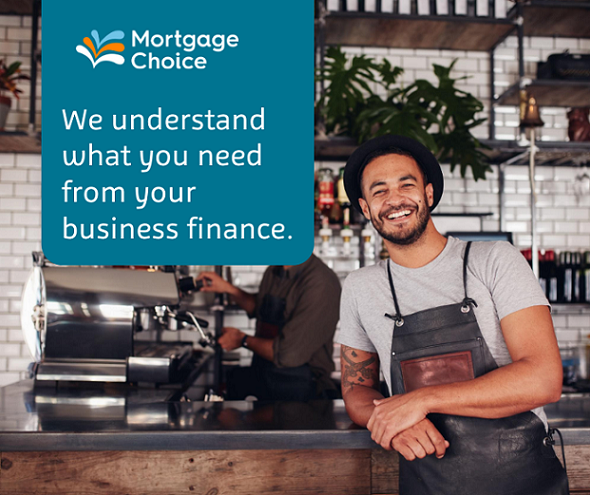 When it comes to small business loans & finance, we're speaking from experience. Tim & Karen from Mortgage Choice in Bayside understand what you need from finance for your new business, equipment or premises - because we're small business owners ourselves!
Business lending can be quite different to finding a home loan, as there are a wider range of options available and more to take into consideration.
Will I get a better deal through a broker than my business bank?
While your business banker probably has some great options available, they only have the options available from that particular lender. Shopping around from a range of lenders will mean that you can likely get a better deal.
Our team at Mortgage Choice in Bayside not only understand what you're looking for, we will do the research and shopping around for you from a panel of over 20 great lenders (which likely includes your bank!)
We'll make sure that your business is covered
Each business is different and unique, and your business finance should match! Our team will work to structure a loan with the right features and set up to work smoothly with your next business venture or project. We can help you with:
small business loans
loans to purchase commercial property
new business purchases
equipment finance & sourcing
financial advice for your business
succession planning
business insurance
New tools, more staff, bigger premises
Your business may be at the stage where you need new equipment or vehicles to get it to the next stage or growth. Our team at Mortgage Choice in Bayside have access to hundreds of equiment finance options and car loans to support you as your business grows. We can even source the new equipment or vehicle for you!
Don't just take whatever your bank offers you! Mortgage Choice in Bayside will advocate on your behalf to make sure we get you the best deal.
Get started with your local Bayside team
If you want to discuss the next stage of growth for your business, Mortgage Choice in Bayside are here to help! For us, it's all about helping you find the right business or equipment finance for your life.
Call the Bayside team anytime on 03 9589 7277 or click the Contact Us button at the top of the page.
The team at Mortgage Choice in Bayside service the suburbs of Bentleigh East, Brighton, Brighton North, Brighton East, Hampton, Hampton East, Hampton North, Moorabbin, Moorabbin East, Heatherton, Bentleigh, McKinnon, Ormond & surrounds.
Looking for business finance?
We search through offers from our wide choice of lenders to find you the finance option that is suited to your needs. ~