Caring for your financial security and freedom for the rest of your life
Whether you're buying your first home or have property experience - save time and let the Mortgage Choice Springwood Team do the work at no cost to you.

Call Us

Mortgage Choice Springwood

Office - 07 3808 1070
Open Hours

Mortgage Choice Springwood

Monday - Friday: 9:00am - 5:00pm


After hours by appointment

Free Appointment
Address
3/43 Vanessa Boulevard
SPRINGWOOD,

QLD

4127



Our current interest rates
Lender
Interest Rate*
Comparison Rate
Lender
Interest Rate*
Comparison Rate
Credit criteria, conditions, fees and charges apply. Subject to suitability. The comparison rates in this table are based on a loan amount of $150,000 and a term of 25 years. Warning: This Comparison Rate applies only to the example or examples given. Different amounts and terms will result in different Comparison Rates. Costs such as redraw fees or early repayment fees, and costs savings such as fee waivers, are not included in the Comparison Rate but may influence the cost of the loan.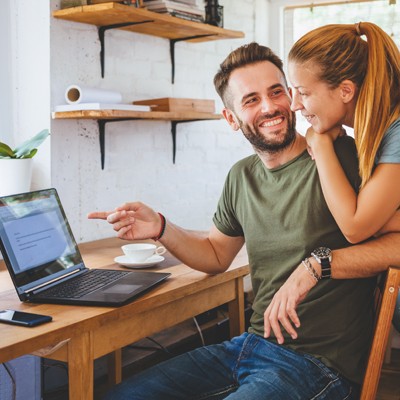 Latest home loan interest rates
Our award-winning team at Mortgage Choice Springwood have been servicing the Logan area for 20+ years and are experts at helping home buyers achieve their dreams.
Antony Muir and his team of mortgage brokers in Springwood pride themselves on taking their customers through the home loan process step-by-step so that there are no surprises along the way while ensuring that you won't need to worry about doing any of the legwork or running around.
At Mortgage Choice in Springwood, educating our clients is at the forefront of what we do. We make sure that our clients are informed in a simple and straightforward manner so that they can make informed choices. We are focused on your home loan needs first and recognise that no two customers' circumstances are the same. 
Start your home loan journey today
We have access to a wide panel of lenders
Our mortgage brokers in Springwood, Rochedale, Daisy Hill and the surrounding areas have access to over 25 lenders including the major banks, smaller lenders and niche lenders, so we are confident that we can help you no matter what your situation is.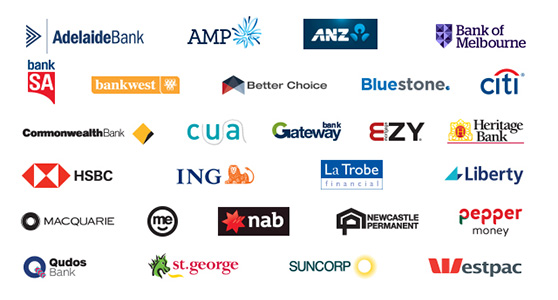 We have helped hundreds of customers purchase their first home and then continued to help those same customers upgrade to new homes, refinance and invest. Our philosophy is once you're a customer, we will be by your side for life. 
Our team at Mortgage Choice Springwood offers each and every client the promise of an ongoing relationship based on mutual trust, respect, and open and honest communication. If you would like to speak to a mortgage broker about your personal situation, make sure you reach out to our team this week.
Call us today on 07 3808 1070 to have a chat or to arrange your obligation-free appointment with our Springwood home finance experts. 
How can we help you?
Whether you're just starting out on your property journey or you're a seasoned investor, our team of Mortgage Brokers in Springwood can help make your financial dreams a reality. The best part is that our service comes at no cost to you!
Our Mortgage Brokers on the Gold Coast specialise in a range of services including: 
Mortgage Choice Springwood have you covered!
Our team of mortgage brokers in Springwood, Rochedale, Daisy Hill and the surrounding areas can assist you with your home loan no matter if you're looking to purchase a property in this area or if you're ready to invest in the Queensland property market.
We have two office locations for your convenience, so we're happy to help you at a time and place most suitable for you.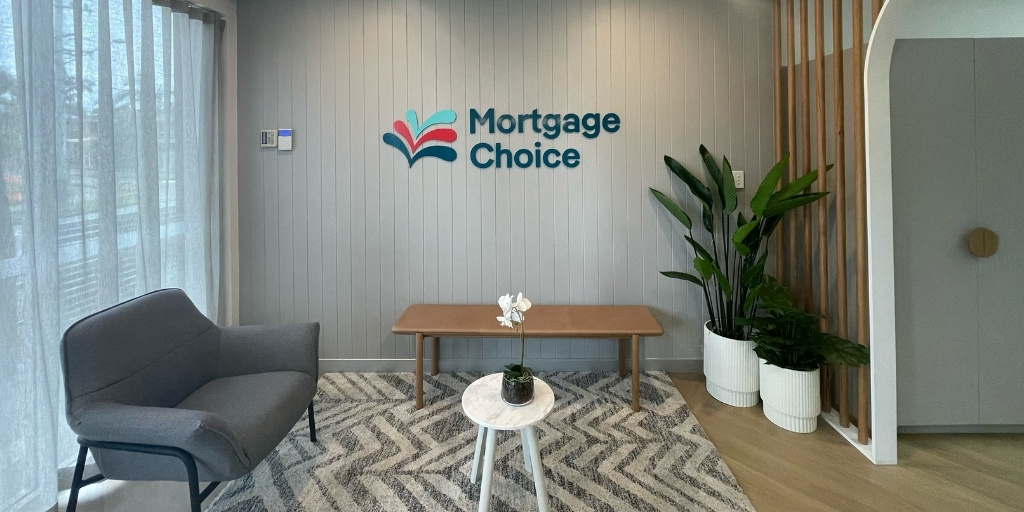 Mortgage Choice Springwood office hours:
Monday - Friday: 9:00am - 5:00pm
3/43 Vanessa Boulevard, Springwood
After hours by appointment
Mortgage Choice Bundall office hours:
Monday - Friday: 9:00am - 5:00pm
Suite 24a The Pegasus Centre, 42 Bundall Road, Bundall
After hours by appointment
Get in touch with our mortgage brokers in Springwood to discuss your home loan needs - 07 3808 1070.
Client reviews
Happy and very satisfied with everyone's advice and assistance, Antony and all of his staff.
Jemma and I would like to thank Novina and Antony for everything you have done for us. We greatly appreciate the time taken to answer all of our questions in such a timely manner and I am very impressed with the level of professionalism. We will definitely be recommending your services to friends and family.
I've used Michelle and her team for two properties and I can't recommend them enough! Their communication and knowledge was excellent and they made sure i was well informed during the entire process. Thank you so much Michelle, Dean and Megan!
Big Thanks to Michelle and her team. Once again smooth and seamless dealings for the 3rd time. They are a very professional team that is extremely good at what they do. Highly recommend.
Excellent service and kept updated all the way through the process.
I Had the most amazing and smooth experience of buying my first home with the support of Jo and her wonderful team! They stayed in contact through the whole process and helped me each set of the way. Even when I was not sure what I was going to be be doing next, knowing they would be there to help me and answer all of my questions gave me complete confidence that everything would work out! Which of cours... read more
It has been a pleasure to again work with Jo from Mortgage Choice Springwood and her team to re-mortgage our property for renovations. From the initial telephone call right through to settlement, we felt properly advised and guided through the entire process. Nothing was too much trouble and Jo went above and beyond to provide answers and be available to discuss questions we had. I highly recommend th... read more
This is our second time going through Mortgage Choice at Springwood. The first time was for our first home loan and the second was for refinancing our loan. Each time we have dealt with Jo and her team, they have been knowledgeable and professional throughout the process. We have never had to worry about anything in the process, as we have been kept well informed about every step involved. They are helpf... read more
Jo and her Team at Mortgage Choice Springwood are fantastic! They are the BEST! I am now living in my own home and they got everything through in the right time and helped with ensuring all the paperwork was right. I can't thank them enough and I am forever grateful.
Jo and the team at Mortgage Choice Springwood were absolutely fantastic, I would highly recommend them!
First home buyer's guide
Purchasing your first property can be an overwhelming process and there may be steps you are unsure or unaware aware of. This guide will walk you through all of the steps involved in the buying process.