Your Local Mortgage Broker and Home Loan Expert in Oakleigh, Carnegie, Chadstone, Clayton & surrounds
As your local Mortgage Broker in Oakleigh and Chadstone, my goal is to help you find a competitive home loan that fits with your finances. That starts with giving you access to home loans from over 35 lenders, and recommending the ones that will suit you best. Our home loan service is free and focused on making the process as easy as possible for you.
Oakleigh
5.0 (97+ total reviews)
Aggregated from:







Call Us

Mortgage Choice Oakleigh

Office - 03 9568 2055
Open Hours

Mortgage Choice Oakleigh

9am - 5pm and after hours by appointment

Free Appointment
Address
1/162 Drummond Street
OAKLEIGH,

VIC

3166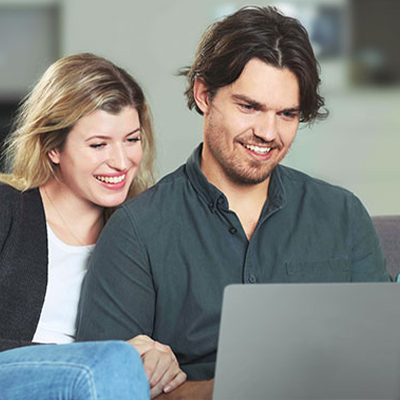 Latest home loan interest rates
Your partner throughout the home loan process
There's lots to consider when choosing a home loan, and I'm passionate about helping my clients make the right choice - especially on such a big purchase.
As your local Mortgage Broker in Oakleigh and Chadstone, I partner with you - on your first home, next home, new business or investment - to support you and help you make a great choice on the finance side of things. 
Access to thousands of home loans
Having access to a wide range of loan options is key to finding one that suits you. Your everyday bank can only offer products from that particular bank. In contrast, I am accredited with over 35 quality lenders, giving me access to thousands of home loans at once. I do the research and talk you through my recommendations. 
I do all the work for you
Many home buyers spend hours on the phone with the banks for an update on their loan. As your local Mortgage Broker in Oakleigh and Chadstone, I manage the loan process from start to finish, partnering with you to get you the best outcome.
My home loan service is free
As a Mortgage Broker in Australia, my home loan service is free! Instead, your chosen lender pays me a commission when your home loan settles. It allows me to provide a valuable service to everyday Australians looking for advice, at no cost.
Get in touch with Dean
As your local Mortgage Broker in Oakleigh and Chadstone, I'm passionate about my clients finding a competitive home loan for their next property. As part of my free Home Loan service, I partner with you to get you the best outcome. 
Visit us at our Oakleigh office at 162 Drummond Street, Oakleigh or I can meet you at a place that suits you best. I can meet you in Oakleigh, Chadstone, Carnegie, Ashburton, Clayton, Murrumbeena, Mount Waverley and across Melbourne.
Call Dean Phelan in Oakleigh on 03 9568 2055 or click below to request a call back.
Reviewing your home loan
How much can I borrow?
"We could not recommend Dean more highly! He recently helped us in the purchase of a home and was incredibly knowledgeable, patient, and professional throughout the entire process. Dean is easy to communicate with, explained everything clearly and was always available to answer any questions." (Connie, Oakleigh)

"Dean is super helpful and professional! I cannot recommend Dean highly enough. He was very transparent and honest in the entire process. Dean has excellent knowledge and very patiently answered a lot of silly questions from me." (Celine, Chadstone)
The right home loan for your needs
Our mission is to find the right home loan for your individual needs and to always have your best interests at heart. Plain and simple. Which is why we have such a wide range of lenders to choose from. We can search through hundreds of products to find something tailored to your situation. ~
Client reviews
Dean helped us with the purchase of our first home. Dean was absolute fantastic to work with right from when we first approached him for a pre-approval all the way through to the settlement. He clearly explains the whole process and was always contactable for any questions we had. I could not recommend Dean's services highly enough
Dean has been our mortgage broker for many many years and he has been fantastic. He has worked hard to get us pre approvals on home loans and advised us on which loan packages will benefit us on multiple home purchases. He is always friendly and quick to respond to any enquiries and I would highly recommend him and the team at Mortgage Choice Oakleigh.
I highly recommend Mortgage Choice in Oakleigh to anyone buying a home. We have been customers of Deans for 15 years and he has assisted us with the buying and selling of a number of properties. Nothing is too hard for Dean, who is responsive and a pleasure to work with.
We've been using Dean to sort out our mortgage and other investment loans for over a decade now. We keep going back as we've always found he can find us the best products for our needs at the time, with his relationships with the banks getting us rates we generally don't have access to. He makes the process streamlined and painless as far as you can say that about organising loans, and presents the options so we can make the right choice for us.
Dean has helped me with my 3 mortgages plus refinancing over the past 20 years . He has always been really friendly, efficient and helpful to get the best deal possible. Highly recommended
Dean has again greatly helped achieve a great result on my home loan this time changing from fixed to variable. Always there to answer any concerns drawing from his wealth of experience. I find him down to earth and easy to talk to
Best Broker ever

Dean's been helping us with finance for many years now.
He takes the time to understand what we're looking and works hard to find the best product for us with great rates.

He's personal service and attention to detail along with being a really honest bloke are the reasons why won't go to anyone else when looking for finance.
Thank you Dean for all your support over the past 15 or so years. You have gone over above to help us by setting up loans at the best rates for our rental properties and uncondional support like reducing loan repayments when we've been hit with significant interest increases. And now you support our kids, I hope your still around for the grandchildren we highly recommend you to all our family friends.
Many thanks for your great service in helping us secure finance for our new home, your attention to detail and follow ups keeping us fully informed through the whole process made our purchase so easy. Now with new home, happy wife - happy life and all our finances organized things are running smoothly. I would strongly recommend to any of our friends and associates to use Dean's services knowing t... read more
Dean is highly experienced, knowledgeable and responsive. His support was integral through the process of purchasing my first home. He is a wonderful person to work with and I would highly recommend him to anyone looking for a mortgage broker.
Step-by-step guide to home ownership
There are many steps involved in purchasing a property which can vary between residential and investment properties. This guide explains each step in order as well as what is involved at every stage of the purchasing process.