Here is a brief outline of the trusted company partners of the Mortgage Choice Ringwood Office.

CCS Conveyancing
CCS Conveyancing, formerly known as Croydon Conveyancing Services, has been proudly helping Victorians with their conveyancing needs since 1996. CCS Conveyancing is owned and operated by the business founder Alison Barnard.
Alison is a fully licensed conveyancer and has a Diploma in Financial Services in Conveyancing, as well as an Advanced Diploma in Business and Legal Practice.
CCS Conveyancing also has a consulting solicitor on the team.
CCS Conveyancing
Suite 6, 16-18 Croydon Road
Croydon
VIC 3136
Alison R Barnard
PH: 03 9723 9634
F: 03 9723 5213
E:alison@ccsconveyancing.com.au
Learn more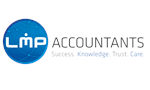 Lane Moller Partners
Whether you need solid taxation advice for your investment property, investment portfolio, or for your business, contact Martin Lane, or one of our other highly experienced team members at Lane Moller Partners, Croydon.
Lane Moller Partners
Accountants & Business Advisors
Suite 17, 16-18 Croydon Road
CROYDON VIC 3136
PH: 03 9723 7100
F: 03 9723 7573
E: martin@lmp.com.au
Learn more