Starting as a family business, we now have a team of experts who are ready to help you take your next big financial step. Whatever your plans are, book an appointment with us today to see how we can make it easier for you and get you a great deal in the process.
Our team in Ringwood & Croydon can help you with a range of different finance services from home loans to financial planning and more! Our team is mobile and can visit you at a time & place that suits. Alternatively you can visit our office at 164 Maroondah Highway in Ringwood. We would love to see you!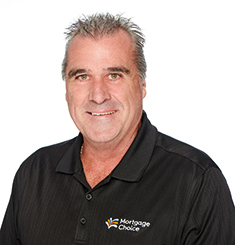 Graeme Andrew
Director | Senior Mortgage Broker
Graeme is passionate about helping his clients to follow their property dreams and safeguard the financial futures of themselves and their families. After managing a branch of one of Australia's 'Big 4' banks for 20 years, Graeme decided that he wanted to offer a finance service that gave customers access to loan products from a range of different lenders, and so he opened Mortgage Choice Ringwood.
"After 20 years managing a bank branch, I knew the ins and outs of the home loan market. I also knew that I wanted to be able to offer more than just a limited range of home loans from one lender - because sometimes people need more options. That's why I love our panel of lenders at Mortgage Choice! They're varied enough that we have hundreds of different products to choose from, but all good quality that I can recommend them to our customers."
When Graeme isn't in the office, he enjoys spending time supporting the Norwood Football Club / Essendon Bombers, relaxing with family and friends, and hanging out with his dog Charlie.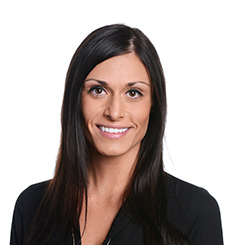 Stacey Andrew
Office Manager | Mortgage Broker
As Graeme's daughter, Stacey has grown up in the finance industry and took the natural step into mortgage broking as soon as she could. Stacey liaises directly with our panel of lenders and any other related parties throughout the application process, such as solicitors, conveyancers, and real estate agents, to ensure the best possible result is achieved for customers of Mortgage Choice Ringwoood.
Stacey has been with the team at Mortgage Choice Ringwood for over 12 years, and looking forward to many more!
"I was always around finance from a young age & saw the passion behind what Mortgage Choice Ringwood does for customers. A decision like choosing the right home loan can impact someone's budget for years after - which is why I love making sure that we can negotiate the best deal directly with the lender."
Deepak Bansal
Financial Adviser
With a double degree in Finance and Financial Planning, it's no surprise that Deepak's passion is in Financial Planning. Having worked in the industry for over 12 years, Deepak is well versed on the ins and outs of financial planning, no matter what life stage you're at.
He specialises in building wealth, retirement planning, the age pension and helping people navigate the Centrelink and Victorian Government systems and paperwork.
"Having a young family has also made me passionate about income and asset protection so my clients can make sure that they and their families, are covered should anything happen to income or health. The favourite part of my job is seeing the results of a recommended financial strategy having an impact on a client's situation and putting them in a better position than they were previously."