Mortgage Broker Cardiff
Mortgage Broker Cardiff - Let me find & secure the best Home Loan for you!
Cardiff has been home for my retail premises for over 10 years.
Cardiff and Macquarie Hills is a sought after area that is good value and has become increasingly popular for first home buyers, upgraders and downsizers. Cardiff has close access to Warners Bay, Speers Point and Glendale and only 13kms to Newcastle City.
Cardiff House Prices
If you're looking to buy in Cardiff you might find according to realestate.com.au at February 2022, the median house purchase price in Cardiff is $687,500, with median rent at $560 pw.
It's a "high demand" area, according to realestate.com.au website's search rate.
Home Loans Cardiff
Your mortgage or home loan will be the largest debt we ever have. It's worth making sure you have the best home loan for you, based on your current circumstances. If you're looking professional home loan advice in Cardiff.
From our office in Cardiff, we offer home loan, refinance and investment property mortgages services in Cardiff to clients particularly in surrounding areas such as Charlestown and Dudley, Glendale and Hillsborough, Warners Bay and Lake Macquarie.
Google Review ⭐⭐⭐⭐⭐
Richard and Mel helped us immensely through the process of buying our first home. Right from the start Richard took the time to explain all of our options and went above and beyond answering our questions at any time of the day. What probably should've been a fairly anxious time was made really easy by Richard's open and consistent communication. Can't thank the team enough! 😁
- Callum, Mackie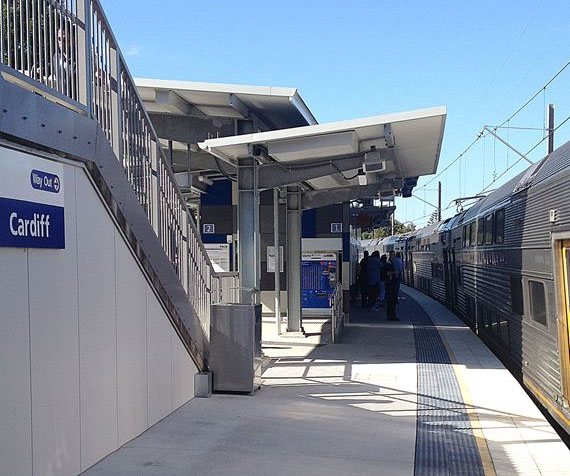 Helping you get the right Home Loan
We have been around for over 12 years first with our office in Charlestown and now for the past 10 years office in Cardiff. Our job is to help find the best home loan for your circumstances. We search across over 20 lenders, including the big 4 banks, for the best lender and loan for you.
If you're buying, we can help you secure a mortgage pre-approval, so you can know your budget and bid with confidence.
If you're refinancing (ie taking your existing mortgage to a new lender) - and if your mortgage interest rate starts with a "4%" or higher, you should consider this - we can help you understand the savings you can make, then secure the refinance loan and switch to new lender.
After understanding your financials situation and goals, we shortlist the most appropriate mortgage offers for you. Once you've selected the right home loan for you, we do most of the paperwork and all the lender chasing on your behalf. We can save you a lot of time and hassle...and hopefully money too. Our service is free to you - the lender pays our fee.
Cardiff Snapshot
Cardiff is a suburb of Lake Macquarie, New South Wales. It's located approximately 13km west south-west of Newcastle. Cardiff incorporates 3 areas: Cardiff, Cardiff South and Cardiff Heights. The suburb's main industrial hub, Cardiff Industrial Park, is home to more than 500 businesses.
Shopping options Macquarie Rd Cardiff is home to Woolworths. Coles and Bi-Lo is in nearby Kelton St and ALDI is in Harrison St.
Transport Cardiff railway station is located on Main Rd, Cardiff. The area is well serviced by buses, including Newcastle Buses and Hunter Valley Buses. Cardiff is 12 minutes' drive from the F3 Sydney – Newcastle Freeway.