Mortgage Broker Warners Bay
Mortgage Broker Warners Bay - I can secure a great home loan for you!
Warners Bay - a great place to live, eat and play!
After living Charlestown for 15 years and our children now independant we decided to downsize and Warners Bay is our new home. We are spoilt with restuarant and shopping choices and each day my day starts with a bike ride at 5.30am on our shared cycle path along The Foreshore. Is popular among walkers, joggers, runners and cyclists. Walkers will love The Great North Walk; a 12km walk that follows the northern edge of Lake Macquarie form Warners Bay to Teralba.
Warners Bay House Prices
If you're looking to buy in Warners Bay you might find according to realestate.com.au at February 2022, the median house purchase price in Warners Bay is $900,000.
It's a "high demand" area, according to realestate.com.au website's search rate.
Warners Bay Home Loan Services
We can help you to secure your home loan or perhaps review your mortgage for possible savings. Give me a call My team and I offer mortgage strategy advice, helping you find and secure the best mortgage for your home or investment property.
Our services are free to you - the lender pays our fee. We're always working in your best interest. Our office is in Cardiff, and 4 km's from Warners Bay. After hours is a point of difference to fit in with those that are 9 to 5. Give us a call to organise a time if it doesnt show as an option in my online diary.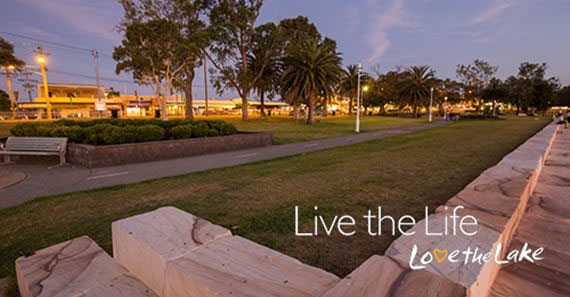 Helping you get the right Home Loan
We have been around for over 10 years first with our office in Charlestown and now for the past 10 years office in Cardiff. Our job is to help find the best home loan for your circumstances. We search across over 20 lenders, including the big 4 banks, for the best lender and loan for you.
If you're buying, we can help you secure a mortgage pre-approval, so you can know your budget and bid with confidence.
If you're refinancing (ie taking your existing mortgage to a new lender) - and if your mortgage interest rate starts with a "4%" or higher, you should consider this - we can help you understand the savings you can make, then secure the refinance loan and switch to new lender.
After understanding your financials situation and goals, we shortlist the most appropriate mortgage offers for you. Once you've selected the right home loan for you, we do most of the paperwork and all the lender chasing on your behalf. We can save you a lot of time and hassle...and hopefully money too. Our service is free to you - the lender pays our fee.
Warners Bay Snapshot
Warners Bay is a lakeside suburb of Lake Macquarie, New South Wales. Named after a first settler named Jonathan Warner, Warners Bay is located approximately 15km south-west of Newcastle's CBD. An industrial area, named Hillsborough Road Industrial precinct, is home to around 160 businesses.
Shopping options Warners Bay Village, on John St, Warners Bay, features around 20 stores, including food retail (Coles, Michel's Patisserie, Baker's Delight, Coffee Guru) and finance (Commonwealth Bank and ANZ). Warners Bay Homemaker Centre, on Hillsborough Rd, is home to 12 lifestyle and homemaker superstores. Among them are The Good Guys, Officeworks, Autobarn, Workout World and Supercheap Auto.
Transport Cardiff is the nearest railway station, approximately 6km away on Main Rd, Cardiff. The station offers limited commuter parking spaces (approximately 30). Warners Bay is well serviced by buses, including Newcastle Buses & Ferries and Hunter Valley Buses. The Newcastle-Inner City Bypass is 4km from Warners Bay.
Parks and reserves Local parks include:
Feighan Park
Allen Park
Munibung Hill Reserve
Blackbutt Reserve is 7.5km from Warners Bay
The Warners Bay waterfront, well serviced by cafes, restaurants and a shared cycleway, is popular among sailors, kayakers, paddleboarders and picnickers
Schools Schools in Warners Bay include
Entertainment and leisure
Cafes
Sources: http://www.warnersbay.net.au/Our-Town/Warners-Bay-History, Google Maps, Lake Macquarie City Council, TripAdvisor.