Your local mortgage broker and home loan expert | Richmond, Hawthorn & Kew and surrounds
If you are seeking a mortgage broker who truly cares about providing the right information and guidance to help you make the best decisions, you have come to the right place. Reach out to us with a click below, by phone, email or text. We look forward to working with you on your property journey.

With over 16 years of experience you can feel confident that you are in good hands.
Richmond
5.0 (59+ total reviews)
Aggregated from:






Call Us
Office - 0455 621 555
Open Hours

Monday - Friday: 9:00am - 5:00pm


After hours by appointment
Address
130 Bridge Road
RICHMOND,

VIC

3121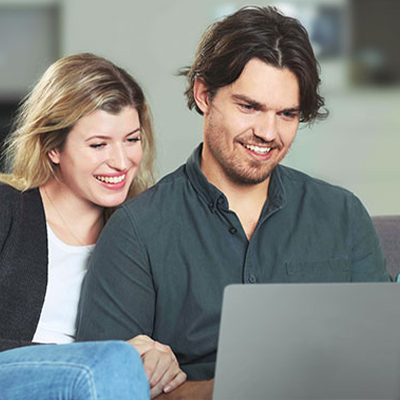 Latest home loan interest rates
Start your home loan journey today
Help with your finances, no matter where you're at.
The team at Mortgage Choice Richmond, Hawthorn & Kew are more than just your local home loan experts. We are passionate about supporting you at every step on your path to property ownership and financial growth.
Why should I use a mortgage broker?
Imagine being able to speak to 25 banks at once – with just one phone call. When you talk with your broker, you are in essence talking to 25+ banks simultaneously. A good broker knows the varying policies of each lender and will report to you quite quickly which lenders will support your goals and what their requirements are. Armed with an understanding of your financial situation they will research, calculate and negotiate with the lenders and present you with their findings so you can make the most informed choice for your home loan.
Our home loan service does not cost you anything because the lender will pay us a commission when your mortgage is organised. You'll also be pleased to know this doesn't affect the deal you get from the lender, the interest rate and other aspects of the home loan will be the same if not better than going direct to the bank.
Why choose Mortgage Choice Richmond Hawthorn & Kew
With over 18 years of industry experience, Scott and the team have a wealth of experience and knowledge covering all aspects from financial planning to get you to your first home purchase, property investing and refinancing. He loves sharing advice around the process of purchasing and if you need, will gladly help you with extra services such as connecting you with conveyancers, solicitors, buyers advocates, pest and building inspectors, investment property analysts, insurance providers and real estate agents.
Services we offer
Home loans for first home buyers
Whether you're ready to start, or don't know where to start, the first thing you should do is reach out to us. It doesn't matter if you are just starting to gather the knowledge- you want or you've found yourself in the position of seeing your dream home, we are here to hold your hand throughout the whole process. We will let you know what the minimum savings and minimum income to make your dream a reality. We can help you establishing a savings plan, calculating your borrowing capacity, get you pre-approved and of course, once you've found your dream home organise the formal approval from your chosen lender. We will also help you to understand how lenders differentiate their products (home loans) from each other so you can make an informed decision.
Read more about purchasing your first home and how the team at Mortgage Choice Richmond Hawthorn & Kew can help.
Refinancing your home loan
There are many reasons for refinancing your home loan, from getting a better rate from a lender, debt consolidation or restructuring your finances, to accessing equity for investment or to free up some cash for renovations or a big-ticket purchase. If you're interested to see if you can get a better deal on your loan or would like to talk about your refinancing options get in contact today.
Loans for investment purposes
Are you ready to join the 20% of Australians that have that have made the choice to invest in property? Whether you're a seasoned investor looking for advice on how to restructure your loan portfolio, or new to investing and not sure where to start, speaking to your broker is the best place to start. Read more about getting an investment loan with your Mortgage Choice broker.
Car loans and leasing
Did you know that 50% of new home buyers look into upgrading their car soon after buying their first home. If you find yourself needing a car loan, it makes sense to speak with your trusted mortgage broker to examine the options in the market. They'll help you make sense of all the market offers and will help you every step of the way, from vehicle selection, leasing if required and trade-in of your old vehicle.
Next Steps
We try to make it as simple for you as possible.
Feel welcome to either:
Our team service the areas of: Cotham, Kew, Kew East, Burnley, Burnley North, Cremorne, Richmond, Richmond East, Richmond North, Richmond South, Auburn South, Glenferrie South, Hawthorn, Hawthorn North, Hawthorn West, Auburn, Hawthorn East and surrounds.
Check your borrowing capacity
Are you eager to understand your borrowing capacity based on your salary and financial commitments? At Mortgage Choice servicing Richmond, Hawthorn, Kew and surrounds we understand that finding out how much you can borrow for that dream home you've always wanted can be tricky, which is why we have some awesome calculators to make it easy!
Check out our awesome home loan calculators or get in touch with one of our brokers to discuss your unique circumstances.
Ready to kickstart your journey to home ownership?
We'll assist you along the way and do all the legwork for you! Call us today on 03 9972 5573.
The right home loan for your needs
Our mission is to find the right home loan for your individual needs and to always have your best interests at heart. Plain and simple. Which is why we have such a wide range of lenders to choose from. We can search through hundreds of products to find something tailored to your situation. ~
Client reviews
Highly recommend Scott and the team at Mortgage Choice Richmond. As a first home buyer, I really appreciated their guidance and expertise throughout the whole process. Scott was so helpful and explained everything patiently and thoroughly, which really reduced the anxiety and stress of buying my first home. He went above and beyond to help me, was honest and always available to answer calls with random questions I came up with. Cannot recommend him and the team highly enough.
Scott Lawson of Mortgage Choice has been absolutely phenomenal.

Scott is always helpful, kind and ready to answer any questions that have come up throughout the process. Scott and his team have always gone above and beyond for me and I could not be more grateful.

I will be recommending Scott to all of my friends and family for all of their mortgage needs in the future.

Scotts service is worthy of 1005 stars.
Scott made himself available at short notice, and went out of his way to meet with us to discuss our needs.
I have no hesitation in recommending Scott, particularly given his knowledge and experience. It was a pleasure meeting with him.
Scott and his team have gone way above and beyond for us during our home buying process. Very detailed explanations, assistance with how all the process works, and presented us multiple options at the time of finding a loan.

We would certainly work with Scott again
There is a reason that this business has 5 stars from 50 reviews.

I purchased an off the plan property in 2019, but due to COVID delays it only settled in September 2023.

Through this period, I was calling Scott nearly monthly as interest rates went up and any financial decision I was making. He always got back to me and reassured me of my position.

Even at time of signing the loan when everything... read more
As first home buyers, we recently worked with Scott and Marina to secure a loan. From the beginning Scott listened to the detail of our situation, patiently explained all financial concepts I was unfamiliar with and ensured we were comfortable with the loan arrangement we selected, understanding of benefits and considerations completely. He always outlined all of our options and any recommendations we... read more
Have had a relationship with Scott for nearly 15 years. Great decision to try him when I took my first loan out.
Scott is knowledgeable, approachable and calm in his approach to all aspects of loans.
Have refinanced several times over the years and always impressed with the deals weve done.
Goes above and beyond in all aspects of service.
Scott and Marina have been fantastic to deal with and an absolute pleasure from start to end Their attentiveness and results have put us in a great position for the years ahead

We would highly recommend the team at Mortgage Choice Richmond for your next home or investment purchase
This year, I was hoping to make my first property purchase but I was uncertain about how to go about it. Scott and his team were referred to me by a friend who sang their praises.

Scott and the team were incredible. From the beginning, they answered all my questions and most importantly, answered the questions I didnt know to ask and made the process seem achievable. And they were right Im now in my... read more
This is the third time I have the pleasure of working with Scott Lawson, highly regarded, strong close working relationships within banking and with multiple conveyancers. Recommendations provided are strictly tailored to the individual need. If youre looking for someone knowledgeable who can clearly articulate processes and requirements, Id highly recommend Scott.
Refinancing guide
Considering refinancing? Our guide explains the reasons, costs and steps involved in refinancing your home loan.