THE BUSINESS OF OUR BUSINESS
In a dynamic and evolving market, our aim is to always remain focused on 'one-at-a-time' solutions to our clients' loan requirements and other financial needs.
We offer each and every client the promise of an ongoing relationship - based on mutual trust, respect, and open and honest communication.
Our 100% commitment to our clients' needs is reflected in the large number of highly valued returning and referred customers.
We like to believe we share our clients' dreams and aspirations.
Mortgage Choice at Newtown | Awards
2016
• Best Branded Office - 'The Adviser' Better Business Awards
• Best Community Engagement Program - 'The Adviser' Better Business Awards
• Finalists in the Professional Services Category in the Inner West Local Business Awards
2015
• High Flyers Club
• NSW Business Excellence Awards - Multi Operator
• Financial Planning Franchise of the Year
• Mortgage Choice Financial Planning Excellence Award - NSW/ACT
• Finalists in 'The Adviser' Better Business Awards for Best Branded Office
• Finalists in the Professional Services Category in the Inner West Local Business Awards
2014
• Best New Office - Better Business Awards
2013
• New Advisor of the Year
2006
• High Flyers Club
2005
• High Flyers Club
• National Franchisee of the Year
• National Multiple Franchise Owner
2004
• High Flyers Club
• National Multiple Franchise Owner
2002
• Finalist: Rookie of the Year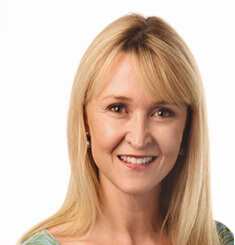 Suzanne Taylor
Suzanne has a reputation for her integrity, enthusiasm and faithful service. Her unique approach to every situation ensures that each client receives a personalised experience with the right advice.
Although enjoying many satisfying and successful years in the IT business Suzanne was always driven by her belief in herself and an ambition to own and run a successful business. The opportunity presented itself in 2000 when she started Mortgage Choice in Newtown.
Over the last 18 years, Suzanne has earned the respect of her peers as a highly successful mortgage broker from her long hours and keen willingness to find the best solution for each of her clients. Suzanne's wealth of knowledge, valuable understanding of the finance market together with her relaxed and honest approach ensures that each client is provided with a professional and rewarding experience. Her happy clients, that continue to refer her to their family and friends, are a testament to her dedication to doing everything for her clients.
When not at work, she loves spending time with her partner, teenage son and her mini Dachshund Buddi. As well as loving all things cultural, movies, theatre, concerts and being a foodie, she also loves all things property, she's an avid Sydney Swans fan and travels whenever she can.
She is a loyal supporter of Camp Quality and for over 30 years, has given her time to attend numerous camps and raise money for a charity very close to her heart.
To book an appointment with Suzanne, click here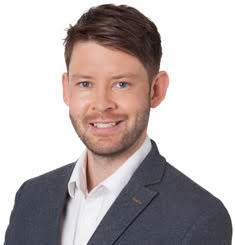 Scott Bennett
Scott joined us in April 2016 as a Loans Administrator and is now honing his knowledge and skills as a successful credit adviser. He is a winning fit for the relationship-based business of finance, bringing a perfect blend of professionalism, warmth and genuine care to the team and his clients. Providing a prompt, efficient and professional service is at the core of his approach, while his ability to shine under pressure serves him well.
Away from the office, you can find Scott floating between the cafes, spacious parks and restaurants of the Inner West. He also enjoys cooking, reading and listening to music.
To book an appointment with Scott, click here
Chris Behringer
With a Diploma of Financial Services and over eight years experience, Chris is more than equipped to service his client's financial planning needs.
Chris has a long family history of Financial Advisers, so this has given him the drive to help people with their goals and aspirations and achieve financial security so they can live the life they want.
Chris is an open communicator with integrity and tenacity that has earned himself a reputation of exceptional customer service. His passion for financial planning radiates through his work and is always keeping pace with the complex and continuously changing environment of financial advice.
In his free time, you can find him on the golf course, or on the cricket field - he loves his sports!
To book an appointment with Chris, click here
Isabelle Mun
Isabelle joined us in July 2017 as our Administrative Assistant. She will be the first smiling face you see when you walk through our doors. Bringing over six years experience in customer service, she is a keen and quick learner who is excited to learn the ropes of the industry and our business.
Equipped with a cheerful persona and organised open-minded approach, Isabelle provides administrative support to the team, helps maintain our social media platforms and keeps the office organised and humming.
She likes the close-knit office atmosphere here and her passion for creating positive experiences, ensures her to be a valuable member of our team.
When Isabelle isn't in the office, she loves spending time with her partner, family, dancing, and being in the sun with her dog.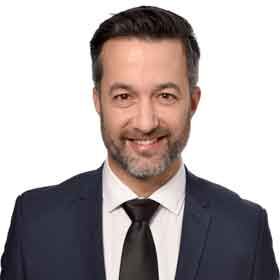 David Martin
After completing a 20-year career as an Air Combat Officer in the RAAF, David has decided to swap the Middle East for the Inner West, and Air Battle Management for Loans Management.
With strong attention to detail, David is always striving to work towards 'best practices'. He is keen to ensure the loan process is as quick & efficient as it can be, for not only our team, but most importantly our clients.
David is a strong believer that solid teamwork and communication will bring about positive results, and this is what he aims to bring to the Newtown office. He is also happy to provide any AFL Tipping advice if required!
Chris Hilton
Chris joined the team in February 2018 bringing with him a Degree in Commerce and a Diploma in Financial Planning. He has over 12 years of customer service in the retail/financial service industries, including roles as an adviser and client services/administration. Chris provides a high level of communication, transparency and attention to detail to the complex world of financial planning. His passion to providing exceptional customer service is driven by the fact he is supporting a great team who are helping clients achieve their goals.
When he is not in the office, you will find him catching up on the latest Netflix shows, reading, hiking & cooking.