Mortgage broking
Find the right home loan with Mortgage Choice Yokine

I've seen first hand how much difference the right home loan can make to someone's budget, their lifestyle and family. That's why I am so passionate about finding the right home loan for clients. Let me help you too.
It pays to shop around for your home loan
At Mortgage Choice Yokine, the first step is to sit down with you to find out as much as possible about your circumstances, budget and goals, as well as answer any questions you might have about home buying & home loans.
I do the research and shopping around for you, so you don't have to.
I then search through hundreds of home loans from our wide panel of lenders - which includes all the big banks - to make sure I find the right one for you. I'll explain the pros and cons of each one, and help you with any questions you have along the way.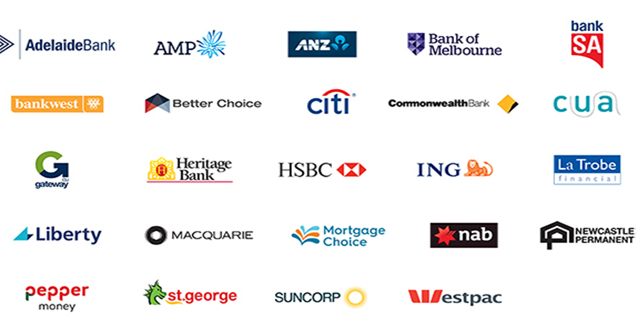 My team and I prepare all the paperwork
If you would like to submit an application for a home loan, you can rest assured that Travis at Mortgage Choice in Yokine & Dianella is here to help. We prepare all the home loan paperwork, as well as answer any questions from the lender on your behalf.
I continue to follow up with the lender throughout the process, to make sure it's running smoothly and give you time to find the right property (instead of spending hours on the phone).
Why choose Mortgage Choice Yokine?
Right loan for you. At Mortgage Choice in Yokine & Dianella, the only thing that matters to us is the home loan that's right for you. So, as your Mortgage Choice broker, we're paid the same rate no matter which home loan you choose from our wide choice of lenders.
Wide choice. I can compare hundreds of highly competitive home loan options from a wide choice of lenders, including the big banks.
Less stress. I make it easier for you by preparing the paperwork, lodging the application and following up with the lender for you as your loan progresses to settlement.
No charge. There is no charge to you for my home loan service because the lender pays me after your loan settles.
Range of products. I can also help you with commercial loans, car loans, personal loans, asset finance, general insurance and credit cards.
What happens when you see a Mortgage Choice broker?
Our other resources
You might have even more questions that you'd like answered before you come and see me. I have a range of resources to help you do just that. Check out our blog, handy home loan calculators or simple home buying videos to help you on your way.
Call me today on 0421 810 482 to book your home loan appointment or click on the Contact Us button at the top of the page.
We can also help you with:
Debt consolidation
Financial planning
Insurance
Personal loans
Equipment finance
Business finance
and more!