Our team services North Perth, Mount Lawley, Maylands, Inglewood, Bedford, Bayswater, Dianella, Tuart Hill, Yokine, Balga, Mirrabooka, Nollamara, Westminster, Morley, Ballajura, Malaga and more.... 
We can assist you with all your home and personal loan requirements. With the ability to compare home loan options with more than 20 lenders, we can locate the right fit for you and your circumstances. 
As a Mortgage Choice broker, we get paid the same rate regardless of which home loan you choose from our wide choice of lenders. And, our home loan advice is at no cost to you. 
We can help with:
Refinancing
First Home Buyers
Investment Loans
Insurance
Car & Personal Finance
We can meet you at a time and place that suits your needs in order to find the right loan products for you.
Let me take the hassle out of your financial journey and guide you through the process of achieving your property dreams sooner.
If you are looking to purchase a new home, invest in property or refinance your existing loan please contact me on 0421810482 or travis.kelly@mortgagechoice.com.au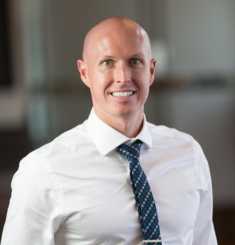 Travis Kelly
I am a customer service professional who has over 14 years experience in personal property investment. I understand the complexities of home ownership and my goal is to help my clients achieve both their financial and property goals. Having been through the buying process many times I have the expertise to take the hassle out of your financial journey. 
I thrive on providing my clients with a professional service from your initial appointment until settlement, and maintaining ongoing relationships. I live locally, am an active member of the local community, as well as being involved with many sporting clubs and organisations.  
Amber Cooper
My passion is helping you make your dreams come true. I can assist you in securing finance that is just right for your situation, and regardless of who you choose to finance your dreams I am paid the same rate of commission. 
Do you dream of:
* Owning your first home
* Upgrading to a bigger home for your family
* Owning an investment property
My expert home loan advice is at no cost to you. Now is the time to make an appointment so that we can chat about your dreams and how together we can make them come true.