Your local mortgage brokers & home loan expert | Yokine, Dianella & Stirling
Your team of mortgage brokers & finance experts, Travis & the Kelly team care about helping you afford the life you want to live and finding the right home loan to match.

With hundreds of home loans to choose from, we can help you find the right one - at no cost to you.
5.0 (59+ total reviews)
Aggregated from:






Call Us
Office - 0421 810 482
Open Hours

Monday - Friday: 9:00am - 5:00pm


After hours by appointment
Address
Unit 4 / 114 Cedric Street, Stirling WA 6021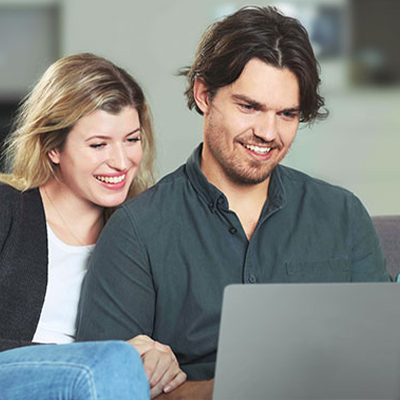 Latest home loan interest rates
Start your home loan journey today
Helping you find the right home loan at no cost to you.
We know that finding the right home loan is important. Having the right loan at a low rate affects your budget, your family and your repayments. We also know that the home loan application process can be stressful, so the Kelly Team are here to help you every step of the way.
"The Kelly Team have provided me with excellent service and great products. I highly recommend them."

[T. Cooper, Morley]
Find out more about what our clients say
It pays to shop around for your home loan
At Mortgage Choice Stirling, our first step is to sit down with you to find out as much as possible about your circumstances, budget and goals, as well as answer any questions you might have about home buying & home loans.
Travis and the team do the research and shopping around for you, so you don't have to.
We search through hundreds of home loans from our wide panel of lenders - which includes all the big banks -  to make sure we find the right one for you. We'll explain the pros and cons of each one, and help you with any questions you have along the way.
We prepare all the paperwork
If you would like to submit an application for a home loan, you can rest assured that Travis & the Kelly Team from Mortgage Choice in Stirling & Yokine is here to help. We prepare all the home loan paperwork, as well as answer any questions from the lender on your behalf.
We then continue to follow up with the lender throughout the process to make sure it's running smoothly and give you time to find the right property (instead of spending hours on the phone).
"Travis was professional and made the whole process from the initial appointment through to settlement seamless. Highly recommend!"

[Chris Armstrong, Westminster]
All at no cost to you
Our home loan service is no cost to you as the lender you choose pays us after your loan settles. It is one of the many things our clients love about Mortgage Choice Stirling.
Help with more than home loans
Because we're passionate about helping you live the way you want to live, Mortgage Choice in Stirling offer more than great home loan advice. We have a wide range of financial services including:
Debt consolidation
Insurance
Personal loans
Equipment finance
Business finance
We can meet you at our office or anywhere that suits you
The Kelly Team at Mortgage Choice in Stirling are able to meet you at a time and place that suits your needs in order to find the right loan products for you. Alternatively, you can meet me at my office at 4/114 Cedric Street, Stirling WA 6021.
Call Travis on 0421 810 482 to book your home loans appointment, or click on the Contact Us button at the top of the page.
Travis Kelly and his team are your local Mortgage Choice brokers in Stirling, Yokine, Mount Lawley, Maylands, Inglewood, Bedford, Bayswater, Dianella, Balga, Mirrabooka, Westminster, Morley, Malaga & surrounds.
Visit our office 
Pop in and visit Travis and the team at our office 4/114 Cedric Street, Stirling WA 6021. We would love to chat! Find us on Google maps.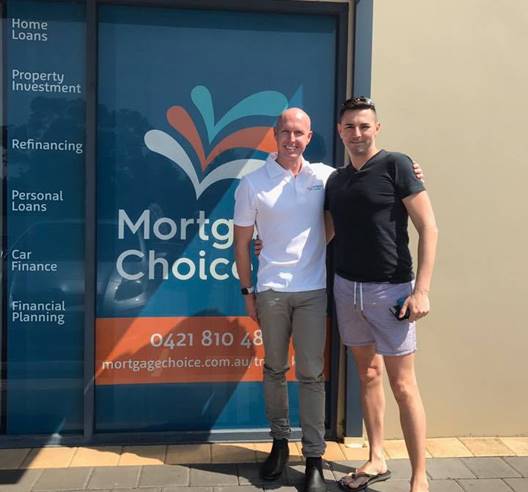 The right home loan for your needs
Our mission is to find the right home loan for your individual needs and to always have your best interests at heart. Plain and simple. Which is why we have such a wide range of lenders to choose from. We can search through hundreds of products to find something tailored to your situation. ~
Client reviews
Excellent communication and service. Highly recommended. Thank you
This is the 3rd time that Travis has assisted us with our home loan, which proves how well we regard his work.
Travis is one of the hardest working, knowledgeable, customer focused people that I have met.
His wealth of experience in this area shows enormously in the professional assistance he consistently provides alongside the extremely prompt and reassuring responses he provides to absolutely any qu... read more
Was given Travis's details several years ago by a friend and would 100 recommend Travis to anyone else looking at refinancing
Have used Travis twice now over the years when refinancing my property and while neither were straight forward requests the 1st involved refinancing to buy out my ex-partners half of a property and the 2nd being wanting to withdraw further funds from the equity for another expe... read more
Travis made the process stress free and easy So prompt and has such a great attitude. I highly recommend his services, and will definitely continue to do business with him in future
Travis is so easy and helpful to deal with Happy to answer any and all questions and walk you through the home loan process. Really put us at ease helping us purchase our first home. Would definitely recommend 1010.
My partner and I can't recommend Travis enough Travis was extremely professional and clinical in approach, whilst keeping us informed at all stages of the process. Travis was able to find a product that matched our circumstances completely. Having made an offer without pre-approval, Travis was able to secure finance extremely fast providing clear direction on what was needed from us, whilst driving the lender to the outcome.
Travis is exceptional at what he does, he really sets the standard for the industry. He assisted us in securing two home loans at the same time and made the entire process easy. I would highly recommend Travis to anyone looking for a broker.
We recently refinanced and decided to engage Travis at Mortgage Choice. Travis was professional, responded to all correspondence promptly, was extremely easy to communicate with, tolerant to my belligerence and understood our many requirements. I would highly recommend Travis and Mortgage Choice for any refinancing needs.
5 Star well deserved. He made our first property purchase experience very smooth and pleasant, listened to our concerns and answered all of our questions. He is very informative about financemortgage options. We were ready to buy and all of this led us to find the property in a week time and proceed with the rest of the process. Definitely recommend to give a call to Travis if you are thinking of buying a property.
5 stars is not enough to rate Travis excellent work Travis is an absolute legend when it comes to manage our finance and he got us our first home with the best deal possible. His patience and excellent communication got us at first sight. Knowing nothing about finance we were quite lost but he answered to all our questions, explained every point as clear as it can be and always provided the best optio... read more
First home buyer's guide
Purchasing your first property can be an overwhelming process and there may be steps you are unsure or unaware aware of. This guide will walk you through all of the steps involved in the buying process.