Mortgage Brokers in Wollongong, Corrimal, Thirroul and surrounding areas
Do you need a top rated Mortgage Broker? Talk to Dale Bannerman, your local Mortgage Choice broker from Corrimal, NSW. Get in touch with our team to discuss your home loan requirements.
Call Us
Office - 0425 320 750
Open Hours

Office hours 10 - 4pm and after hours by appointment
Address
4/104 Railway Street
CORRIMAL,

NSW

2518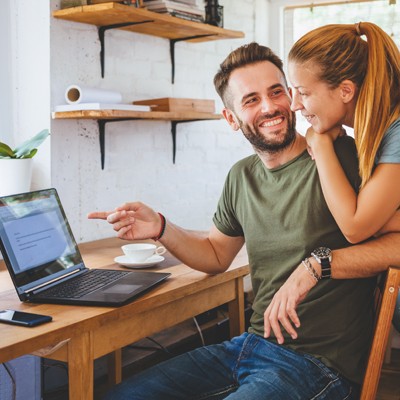 Latest home loan interest rates
Start your home loan journey today
Top Rated Mortgage Broker in the Wollongong area
As a Mortgage Broker, I have access to a wide panel of lenders and over 300 products which ensures I am able to provide the product to best suit your needs. Whether you are purchasing your First Home, Upgrading , Refinancing or Purchasing an Investment property I will be able to help your navigate the jungle of home loan options with confidence.
Our exclusive Morgtage Choice software and principles ensure that I identify the most suitable solution to you. I live locally, own my own home and an investment property.
I put great value on the service I am able to provide to my clients and I see you as being my client for life working with you to achieve your financial goals.
Want more information about the home loan process? 
Our free property guides are packed full of information to help you navigate the process. If you're ready to lower your mortgage repayments or purchase a new property then you will find our guides extremely helpful.
Download your copy for free here!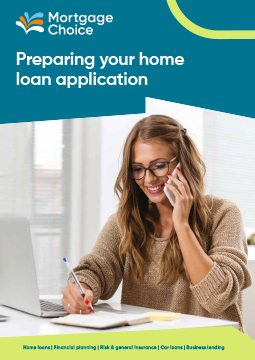 Ready to get started? Call Dale on 0425 320 750 or "click" the contact us button to discuss your home loan requirements.
Mortgage Broker Dale Bannerman can help you with:
What do you need to prepare a home loan application?
Why should you choose us when organising your next home loan?
You can be confident that our recommendation is 100% based on the right outcome for your situation.
This is different to banks who will only push their own products. With us, this is not the case! Our mission is to see every homeowner and investor with the most competitive deal.
The best thing about using a Mortgage Choice broker is that through us, you have access to hundreds of home loans from over 20 lenders, including all the big banks and a range of specialist lenders.
To arrange an appointment please call Dale Bannerman 0425 320 750.
The right home loan for your needs
Our mission is to find the right home loan for your individual needs and to always have your best interests at heart. Plain and simple. Which is why we have such a wide range of lenders to choose from. We can search through hundreds of products to find something tailored to your situation. ~
Prior to booking my first appointment with Dale Bannerman I knew entirely nothing about home loans and the housing market. She provided me with the knowledge, expertise and guidance to feel comfortable enough to take the plunge and buy my first home. I am very happy with the package that I ended up choosing and would return to Mortage Choice again.
More than happy with this stress free process of obtaining a loan. Its nice to speak freely about what my requirements were and to know that Mortgage Choice had the knowledge and understanding of such a wide variety of banks to be able to suggest the best option for my needs.Thanks Girls!!!!
The folks at Mortgage Choice went above and beyond what we had expected. They made the entire process so easy and explained everything to us in ways we could understand.
My experience with Mortgage Choice was both professional and informative at all times. This is the second time I've used Dale for purchasing a property and I would not hesitate to use her services again.
Arranging a mortgage with Dale was easy and I felt very confident that she found me the most suitable lender. Throughout the process Monica kept me informed of the progress. The arrangements were straight forward, easy and provided the best deal available. Could not be happier with how easy and streamlined the application process went through
The service that is provided by Mortgage Choice is second to none. At every step on the process the communication was excellent and we felt continuously well informed. This is the third time that we have used Mortgage Choice but certainly not the last time. Thank you. Katie and Dean.
This is the second time I've used Mortgage Choice,and the service I've received from Dale and Monica is outstanding!!
The entire process was great. Dale listened to our needs and found the best options to suit. Once we narrowed it down and made our selection, Monica took over and kept us updated on what was happening and make sure we know what we needed to do at certain stages in regard to any further documents required or paperwork that needed to be completed. Both were always available for any questions that we had along the way.
Very attentive and professional service.
Dale was really accommodating at arranging times around very our busy work and family schedules. All her work was undertaken professionally at all times and met our every expectation. Additionally Monica kept us informed of the progress of our loan application throughout the entire process and any hiccups that occurred she was right onto it keep the progress going. Sensational effort by all.
Mortgage choice were very friendly and easy to deal with from the first appointment to the Final settlement. They offered me a wide range of options and kept me well informed all the way through the process. I would happily recommend their services to any possible home buyer.
The mortgage choice team made the whole process of purchasing our first home so simple and easy! They were always there for support and every question I asked (and there were many) were answered promptly and in a way that was easy to understand. I wouldn't hesitate to recommend Mortgage Choice to anyone, especially first time home buyers
Service was great second time I have used it and will again. More than happy to recommend mortgage choice to friends and family.
Getting our mortgage through Mortgage Choice was a great experience for both of us. We faced a few challenges in getting the right home, and Dale and Monica (our Mortgage Choice agents) were so flexible and helpful; working with us right up to settlement day. We appreciated the high quality of service we received through Mortgage Choice.
I'm very happy with Dales service. She has just completed organising my 3rd loan and wouldn't hesitate using her services again in the future