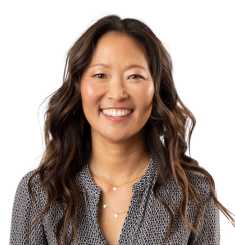 Jen Hughes
Mortgage Broker | Owner
After growing up in the U.S, Jen moved to Merimbula in 2005 and started her finance career at Mortgage Choice. She fell in love with how much freedom the right financial choices can bring and helping home buyers save money on one of life's most rewarding purchases - a new home.
She has the heart and willingness to work hard for every client that she meets (and does it all with a smile!)
"There are so many things I love about this job. But what I love most is being the human part of the home loan process, answering client's questions and supporting them to make the best choices with their finances. When I am not knee-deep in researching the best interest rates for our clients, you can find me surfing with my family or cooking up a storm."