Your local award-winning mortgage brokers
Looking for home loan advice? Keith Caine and his team are your local home loan experts in the Glenelg, Brighton, Marion and surrounding area. With access to more than 30 lenders and thousands of different home loans, we won't stop until we've found you the right home loan for your needs.
Call Us
Office - 08 8376 8168
Fax - 08 8376 8167
Open Hours
Monday - Friday: 9:00am - 5:00pm
After hours by appointment

Address
3/680 Anzac Highway
GLENELG,

SA

5045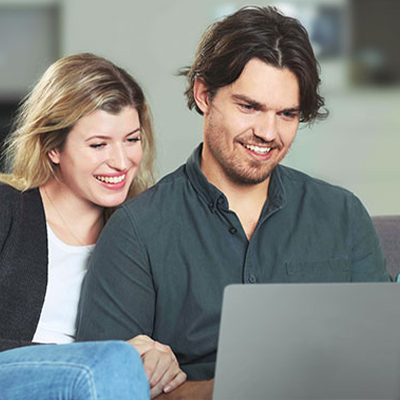 Latest home loan interest rates
At Mortgage Choice Glenelg, we work to get you the best deal on your home loan!
We can assist you with your personal finances including your home loan, car loan, and insurance. We can also help you organise finance to start or grow your business and fund your assets.
With access to over 30 of Australia's leading banks and lenders and thousands of home loans, Mortgage Choice in Glenelg can help find a home loan that's right for you.
We offer professional loan advice for a wide range of requirements, including:
We know how important it is for you to be able to trust the advice you are receiving from our experts.
This makes sure our team always has your best interests at heart.
What our home loan customers say about us
Why choose Mortgage Choice in Glenelg for your home loan?
Our award winning team at Mortgage Choice in Glenelg has been your local Mortgage Brokers for over 19 years. We are experts in helping our clients achieve their home, car, investment, and financial dreams in and around Glenelg, Brighton, Marion and surrounding areas.
Our team at Mortgage Choice in Glenelg has won numerous industry awards recognising their knowledge, commitment and success. Our goal is to provide our clients with the best financial advice to suit their individual needs.
In 2018, Keith Caine was named No. 48 in the MPA Top 100 Brokers in Australia (one of only two in SA in the Top 100) and Mortgage Choice in Glenelg was named No. 4 in the MPA Top brokerages in Australia.
At the 2019 Mortgage Choice National Conference, Mortgage Choice Glenelg's owner, Keith Caine, was named one of the Top Performing Franchisees .
In addition to being named one of the top brokers in the country, the Mortgage Choice Glenelg team also received a Business Excellence Award, being named the South Australia/Northern Territory Multi Operator of the Year.  
The prestigious awards acknowledge the efforts of an outstanding Mortgage Choice franchise that displays excellence across a range of business behaviors.
In addition to revenue growth, the awards recognise Mortgage Choice franchisees that represent the company's brand philosophy, values, and best practices
We're here to help you get a great deal on your home loan
So whether you're a first home buyer, upgrading to your next home, getting into property investment, or wanting to refinance your existing loan, the team of local Glenelg home loan experts can help you make the right move. We'll be here for you at every stage of the process.
Contact us at 8376 8168 or visit us at our office 3/680 Anzac Highway, Glenelg, SA, 5045.
First home buyer help and advice
How much deposit do you need to buy a house?
What is a comparison rate?
Fixed vs Variable interest rates
Is refinancing worth the fuss?
Negative vs Positive Gearing
The right home loan for your needs
Our mission is to find the right home loan for your individual needs and to always have your best interests at heart. Plain and simple. Which is why we have such a wide range of lenders to choose from. We can search through hundreds of products to find something tailored to your situation. ~
Client reviews
I contacted Rea as a friend recommended her and I was so pleased and happy that I did Rea really listened to me and what I wanted and answered all of my questions no matter how many I asked or how silly they may have been. Bec was also a great help in that when I got covid she offered to drop the documents to my house and also picked them up once I'd signed them, and I did all of this from the comfort... read more
The mortgage choice team at Glenelg were outstanding and if I could give them 10 stars I would.
I first used mortgage choice here over 20 years ago when they were also excellent.
This time I had a new complicated challenging refinancing need and was encouraged to try one of their biggest competitors. Dont know why I bothered going to that group as everything was hard from the first meeting. They basica... read more
We have been a customer of this branch for years and they always get the best result for there customers. We would normally see Keith, how ever this time he was busy so we saw Jack. I want to make a very special mention to Ginet. You were absolutely amazing. You kept us updated every step of the way, and to top it off you contacted me on the weekend to advise that we had formal approval. I cant recommend Keith and his team at Mortgage choice Glenelg enough. 100 every time.
We have been using Keith Caine as our mortgage broker for over 5 years now. What an absolute legend he is. I would recommend him 100 everytime. Love your work xx
A very friendly team who was always happy to help
They made the process of choosing and applying for a mortgage for our first home very easy. Keith was fantastic throughout the whole process. Always very helpful and supportive. The team were also able to recommend a good builder and great conveyancer to help make the process go smoothly.
I would definitely recommend them to any one
I went to Keith 10 years ago for my first ever morgage then again this year for another morgage and I couldn't recommend him more He was professional, friendly and so helpful every step of the way. He made the whole process so easy and helped me in every way possible He went above and beyond to make sure I was looked after. Keith and his whole team were amazing and I would give them 100 stars if I could
Keith and Ginet were absolutely fabulous helping me with my first home. They were flexible, explained things well and were very accommodating to my needs. Being my first home, it was a bit daunting but I felt very comfortable and supported through the whole loan process by Keith and Ginet. I highly recommend mortgage choice Glenelg and will be back for future home loan needs. Thanks so much guys
Keith, Ginet and the MC team have helped me a couple of times now with my refinancing. Each time they have made the process smooth sailing and go out of their way to help you through the sticky situations. Thanks Team.
The most professional team I have ever had. Ria, Bec and Heather went above and beyond to get my mortgage approved. They updated me every step of the way and worked on all queries with outmost creativity and professionalism. They made what seemed like an impossibility possible, followed up on my queries on a timely manner and stuck with me to the end. I am so grateful for all the effort they put in and... read more
Our experience started with a recommendation to Keith Caine, best recommendation we have ever been given. After he made the application process a breeze we were handed over to Ginet to finalise our refinancing, Ginet made us feel like we were at all times her number 1 priority. She went to bat for us to ensure a super quick, super smooth process. I cannot thank this team enough for their work. They ar... read more
Keith at Mortgage Choice Glenelg blew us away with how helpful he was and managed to get us into our first home quickly and with a great deal! The service was outstanding and always a pleasure to be in his company. He always went above and beyond. Would highly recommend.
Couldn't speak highly enough of the team at Mortgage Choice Glenelg especially Keith... Was a champ through the whole process which was quick and easy and left us with no hassles at all. He found the right deal for us and has now made our life financially so much easier. If you ever need help with re-financing, a home loan or some financial advice hit Keith and his team up... 5 star service!!
I have recently negotiated the purchase of my 8th investment property all organised through Mortgage Choice at Glenelg. Wendy and the team make the process of getting into the investment property market achievable and stress free. They provide advice about what is appropriate for your particular situation and then they do all the work.
Big thankyou to Keith Caine & the team at Mortgage Choice Glenelg for assisting me with my house & land purchase. After being preapproved by another well known broker and then advised that my finance was declined he went out of his way to ensure that I got my loan approved. If it wasn't for him I wouldn't be building my house. Thankyou so much - I work in the finance industry and recommend the team at Mortgage Choice Glenelg to anyone looking for a broker.
I highly recommend the team at Mortgage Choice Glenelg!!!! The assistance we received not only purchasing our last two homes but also keeping one as a rental property and the ongoing review and communication was exceptional! Keith is so easy to get along with and all the team are bubbly and helpful.
Many thanks and endless gratitude to Keith and Julie M for getting my home loan approved!! Against all odds you never gave up and literally made a square peg fit in a round hole...I will be recommending you and the team at Mortgage Choice Glenelg for a very long time!! You kept me up to date and took care of all the details with expertise and friendliness...its easy to see how Keith won the 'Achievement Award'...if there was an award for 'Making Magic Happen' I'm sure he would win that too!
I would just like to send my thank you to Keith and the staff of Mortgage Choice Glenelg East for helping me purchase my first home. A special thank you to Julie Kimber and to Wendy Higgins for ensuring things went smoothly.
Thanks to Mortgage Choice Glenelg for your quick and expert advice. You have made what I thought was going to be a complex issue into a very quick and easy solution that has now been resolved in a few minutes. I can't praise you (Wendy) and Ginet enough over the years for the wonderful service you have provided us- nothing is ever a problem or too difficult.
Being a first home buyer with minimal knowledge and experience was very daunting. Wendy was fantastic, she made it easy and went through everything in a language I could understand. Thanks to Mortgage Choice Glenelg I am now enjoying my first home!
Step-by-step guide to home ownership
There are many steps involved in purchasing a property which can vary between residential and investment properties. This guide explains each step in order as well as what is involved at every stage of the purchasing process.