Call Us
Office - 08 8376 8168
Fax - 08 8376 8167
Open Hours
Monday - Friday: 9:00am - 5:00pm
After hours by appointment

Address
3/680 Anzac Highway
GLENELG,

SA

5045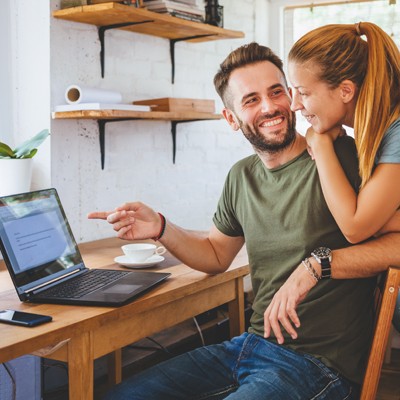 Latest home loan interest rates
The right home loan for your needs
Our mission is to find the right home loan for your individual needs and to always have your best interests at heart. Plain and simple. Which is why we have such a wide range of lenders to choose from. We can search through hundreds of products to find something tailored to your situation. ~
Keith at Mortgage Choice Glenelg blew us away with how helpful he was and managed to get us into our first home quickly and with a great deal! The service was outstanding and always a pleasure to be in his company. He always went above and beyond. Would highly recommend.
Malcolm has been invaluable in completely reviewing our finances and restructuring our superannuation. He advised us on issues we weren't even aware of to gain the maximum advantage for every dollar, and is now doing the same for our other investments. Malcolm's attention to detail, depth of financial knowledge and the results we've seen so far give us complete confidence in his advice. A very genuine and approachable bloke and we shall continue to use and recommend his services for the foreseeable future.
Couldn't speak highly enough of the team at Mortgage Choice Glenelg especially Keith... Was a champ through the whole process which was quick and easy and left us with no hassles at all. He found the right deal for us and has now made our life financially so much easier. If you ever need help with re-financing, a home loan or some financial advice hit Keith and his team up... 5 star service!!
Malcolm listened to our concerns and was able to put together a plan for us which clearly addressed our individual needs. It was apparent from our plan and meetings with Malcolm that he is an excellent listener and that he understood our goals and objectives. Malcolm's expertise made us feel very confident. We will definitely recommend Malcolm to our friends and family.
I have recently negotiated the purchase of my 8th investment property all organised through Mortgage Choice at Glenelg. Wendy and the team make the process of getting into the investment property market achievable and stress free. They provide advice about what is appropriate for your particular situation and then they do all the work.
Big thankyou to Keith Caine & the team at Mortgage Choice Glenelg for assisting me with my house & land purchase. After being preapproved by another well known broker and then advised that my finance was declined he went out of his way to ensure that I got my loan approved. If it wasn't for him I wouldn't be building my house. Thankyou so much - I work in the finance industry and recommend the team at Mortgage Choice Glenelg to anyone looking for a broker.
I highly recommend the team at Mortgage Choice Glenelg!!!! The assistance we received not only purchasing our last two homes but also keeping one as a rental property and the ongoing review and communication was exceptional! Keith is so easy to get along with and all the team are bubbly and helpful.
Many thanks and endless gratitude to Keith and Julie M for getting my home loan approved!! Against all odds you never gave up and literally made a square peg fit in a round hole...I will be recommending you and the team at Mortgage Choice Glenelg for a very long time!! You kept me up to date and took care of all the details with expertise and friendliness...its easy to see how Keith won the 'Achievement Award'...if there was an award for 'Making Magic Happen' I'm sure he would win that too!
I would just like to send my thank you to Keith and the staff of Mortgage Choice Glenelg East for helping me purchase my first home. A special thank you to Julie Kimber and to Wendy Higgins for ensuring things went smoothly.
Thanks to Mortgage Choice Glenelg for your quick and expert advice. You have made what I thought was going to be a complex issue into a very quick and easy solution that has now been resolved in a few minutes. I can't praise you (Wendy) and Ginet enough over the years for the wonderful service you have provided us- nothing is ever a problem or too difficult.
Being a first home buyer with minimal knowledge and experience was very daunting. Wendy was fantastic, she made it easy and went through everything in a language I could understand. Thanks to Mortgage Choice Glenelg I am now enjoying my first home!
The service that I received has been amazing. The advice was clear and this will assist me to achieve my future goals. Malcolm and his team could not have treated me better if they were my own family. I have recommended them several times and could not be happier.
I came to see Malcolm to see how I could best protect myself and my family, prepare for my retirement, plan for my family's future and grow my wealth. Malcolm is an excellent listener and was able to use his wealth of knowledge and experience to provide clear advice and recommendations in respect of the above. I am very happy with the service I received and have already referred friends to Malcolm.
Step-by-step guide to home ownership
There are many steps involved in purchasing a property which can vary between residential and investment properties. This guide explains each step in order as well as what is involved at every stage of the purchasing process.