Mortgage Broker Black Rock
Mortgage Broker and home loans Black Rock
Black Rock is a suburb of Melbourne in the Australian state of Victoria, 18 km south-east of Melbourne's central business district.[2] Its local government area is the City of Bayside. At the 2016 Census, Black Rock had a population of 6,159.[1]
The suburb was named after Black Rock House, a grand residence built by Charles Ebden in 1856, who had taken the name from Black Rock, Dublin. Ebden was an early Port Phillip pastoralist as well as being a businessman and parliamentarian representing the seat of Brighton in the Victorian Parliament. Black Rock House is on the Register of the National Estate.
The northern part of the suburb between Beach Road and Bluff Road was one of the early estates in the parish of Moorabbin developed by Josiah Holloway in the 1850s. Named Bluff Town, sales were slower than in other areas and the suburb grew slowly.[3]
One of the notable characteristics of the Black Rock shoreline is Red Bluff. The bluff's name comes from the oxidised iron in the cliffs which gives off a burnt orange colour. Either side of Red Bluff are many popular beaches and seaside destinations, including Half Moon Bay, a setting for yachting since the 1890s. A branch of the Brighton Yacht Club formed the Black Rock Yacht Club in 1919. A rock breakwater was constructed and in 1926 the hull of the colonial naval vessel HMVS Cerberus was added to further protect the boat haven.
In 1888, the year after the railway was extended to Sandringham, a horse tram was provided between Sandringham and Black Rock, running on to Beaumaris. The service, which lasted until 1914, was replaced by an electric tram service (operated by the Victorian Railways) in 1919, which ran slightly inland of the horse tram service. In 1931, the line was cut back to Black Rock, and the entire line closed in 1956. In 1910 a State primary school was opened in Black Rock which continues to operate to this day.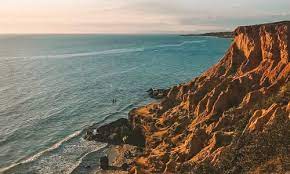 Black Rock Property Market
https://www.realestate.com.au/vic/black-rock-3193/
The Black Rock median house price is $2,610,000 based on 74 sales in the past 12 months. The median unit and apartment price is $1,210,000 based on 51 sales in the past 12 months.
Start your home loan journey today
Your local Sandringham experts in home loans and property investment
We are very proud of our team at Mortgage Choice in Sandringham, and know they have the knowledge and commitment to help you reach your property and finance goals.
Our team of experienced mortgage brokers can help you with everything from buying your first home, through to refinancing and even property investment.
Give us a call today on 9585 2000 to meet our team of home loan experts, and let them help find the right finance solutions for you.