Mortgage Choice in Rosanna - Your Local Mortgage Broker & Home Loan Specialist in Rosanna, Ivanhoe & Heidelberg
Trying to find the right home loan? Our team at Mortgage Choice in Rosanna can help! We search through hundreds of home loans to find you the right loan at the right rate, all at no cost to you.
Rosanna
5.0 (172+ total reviews)
Aggregated from:






Call Us
Mobile - 0419 587 863
Office - 03 9457 7177
Open Hours

Monday - Friday: 9:00am - 5:00pm


After hours by appointment
Address
Level 1, 116 Lower Plenty Road
ROSANNA,

VIC

3084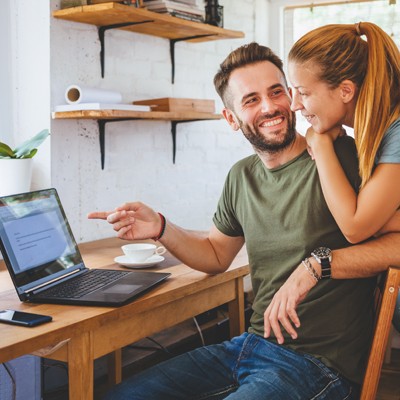 Latest home loan interest rates
We'll find the right home loan for you from over 35 lenders
With something like your home loan, having more choice can only be a good thing! It means you're in control when it comes to choosing the rate, lender and features of your next home loan.
Our Mortgage Broker Rosanna team are accredited with over 35 lenders and able to search thousands of home loans to find you the right one. Our panel includes all the big banks, specialist lenders and probably your everyday bank too!
"Perfect! I'd never use a bank again. Faultless process & kept in contact through the whole transaction. Best purchase experience to date." [Troy, Rosanna]
Compare our lowest interest rates
How we can help
We know how important it is to make the right choice with a financial commitment as big as your home loan. How's how our Mortgage Broker Rosanna team can help:
We have a wide range of quality lenders
We explore all the options available to you
We do all the paperwork and running around
Our brokers advocate on your behalf with the banks
We'll deal with any issues that arise later on
Our home loan service is free of charge
We do all the running around
After our Mortgage Broker Rosanna team find you the right home loan at the right rate, we complete the paperwork for your loan submission, submit it to the lender and do all the follow up - so you don't have to!
Martin and his Mortgage Broker Rosanna team make sure the loan is moving through and work hard to make the process as stress-free for you as possible.
Our loan service is free of charge
Best of all, we don't charge you for our home loan service as the lenders pay us after your home loan settles.
Get started with Mortgage Choice Rosanna!
Our Mortgage Broker Rosanna team specialise in making it easy for you to find a great home loan. Our office is conveniently located in Rosanna Village at 116 Lower Plenty Road, Rosanna, or we can come to you!
Call Martin & the Mortgage Broker Rosanna team on 0419 587 863 or book an appointment below.
Call: 0419 587 863 Book an appointment
The Mortgage Broker Rosanna team services the areas of Ivanhoe, Ivanhoe East, Ivanhoe North, Bellfield, Heidelberg Heights, Heidelberg West, Banyule, Eaglemont, Heidelberg, Rosanna, Viewbank, Macleod, Macleod West, Watsonia, Watsonia North, Lower Plenty, Montmorency, Bulleen & surrounds.
We can help with:
Our reviews:

The right home loan for your needs
Our mission is to find the right home loan for your individual needs and to always have your best interests at heart. Plain and simple. Which is why we have such a wide range of lenders to choose from. We can search through hundreds of products to find something tailored to your situation. ~
Client reviews
So glad to have Mortgage Choice assisting us throughout our home loan process. Kristine was very patient with us and we could not have gotten our first home loan without her. Highly recommend
Martin and Kristine have been an absolute godsend throughout my entire home loan process. Being a first-time home buyer, Martin's expertise and guidance were instrumental in navigating the options and complex processes. His adeptness not only simplified the journey but also instilled confidence in my decisions.

Kristine, with her exceptional diligence and genuine care, consistently checked in on m... read more
We are so happy with the service Martin and Kristine provided us when we were planning our home renovations. This is the third time weve worked with Martin and well have no hesitation calling on he and his team again in future. They are always willing to answer questions, provide comprehensive information on our options and understanding our needs to make sure theyre providing us with the product that best suits our needs. Thank you
Martin and Kristine have been very professional and helpful in organizing everything. There were no hassles in the process and everything was done smoothly. Highly recommended
Martin and Kristine were fantastic in assisting with our lending requirements.

Martin was great at keeping us up to date on the application process and answering the many questions which we had.

Kristine was excellent at assisting us with the administrative and documentation part of the loan.

Martin and Kristine make a great team and we would highly recommend them


Mortgage Choice Rosanna and Martin Reichert have always done excellent work for me and have gone above and beyond with helping their customer. They are an excellent choice in the local area. I will be using them again when the time comes. Thanks Mortgage Choice Rosanna Team
Amazing service from the staff Kristine throughout the whole process. My refinance never been easier and less stress Highly recommend to anyone. Another happy customer
Fast, responsive, clear, always helpful, and friendly. I felt that Martin and Kristine were looking after our best interests and wouldn't hesitate to recommend this branch of Mortgage Choice.
Martin and Kristine have been so incredibly helpful to myself and partner Jack during the process of buying our first home. Answering of our phone calls anytime we have been unsure or confused along the way and explained everything so well. Will definitely be recommending their amazing services to those I know. Thank you again
Martin Reichert is very helpful, supportive and knowledgable. I would not hesitate to recommend Martin and his team.