Mortgage Broker Ivanhoe
Support for your home loan | Mortgage Broker Ivanhoe

Ivanhoe is an established and family-friendly pocket of large homes, townhouses and units - with something for everyone. There's plenty to do, from browsing the crafts at Ivanhoe Makers Market to playing a round of golf at Ivanhoe Gold Course.
It's also got some great restaurants and cafes on offer, which our team make the most of! We have been helping the Ivanhoe community for over 15 years, and would love to help you too. Check out the properties for sale in Ivanhoe.
Start your home loan journey today
Let us take care of your home loan
Looking for the property you want to buy is hard enough - let the
Mortgage Broker Ivanhoe team
take care of the finance side of things! Our team have are accredited with over 25 lenders - including the big 4 banks - and will explore all your options for you.
Our Mortgage Broker Ivanhoe team
have many years of broking experience for you to benefit from! And we're here to make the process as easy as possible! We are experts in:
the home loan features that can save you money
which lenders will likely suit your unique circumstances
what interest rates are available and any special offers
how to structure your home loan properly
how to present your application to your lender for best chance of approval
What makes Mortgage Choice different?
More than 60% of Australians choose to use the support of a mortgage broker for their home loan. But what makes Mortgage Choice different? Like other mortgage brokers, our home loan service if free! It's because your chosen lender pays us a commission when your loan settles. Usually, mortgage brokers are paid different commissions depending on the lender you choose.
But as Mortgage Choice brokers, we get paid the same commission regardless of which home loan you choose from our wide panel of lenders. This ensures we're focused on the right outcome for you.
Find out more about your home loan options
The Mortgage Broker Ivanhoe team has put together a range of handy home loan resources to help you find out more about the process.
Download: Step by step to buying property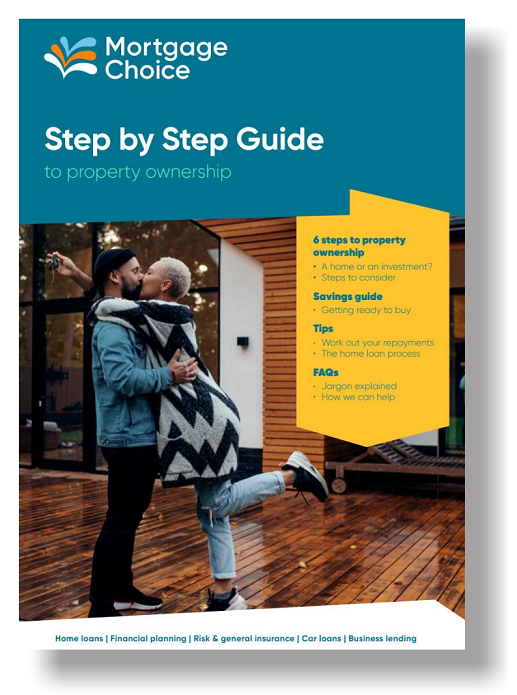 The Mortgage Broker Ivanhoe team
Our Mortgage Broker Ivanhoe team specialise in making it easy for you to find a great home loan. Our office is conveniently located at 116 Lower Plenty Road, Rosanna, or we can come to you!
Call Martin & the Mortgage Broker Ivanhoe team on 0419 587 863 to book an appointment.
The Mortgage Broker Ivanhoe team services the areas of Ivanhoe, Ivanhoe East, Ivanhoe North, Bellfield, Heidelberg Heights, Heidelberg West, Banyule, Eaglemont, Heidelberg, Rosanna, Viewbank, Macleod, Macleod West, Watsonia, Watsonia North, Lower Plenty, Montmorency, Bulleen & surrounds.