It's a team effort to give you a seamless journey to purchasing your next property whether it be your first home, upgrade or investment property. So, we've put together a list of amazing suppliers in the local Rosanna & Ivanhoe area to give you the support you need.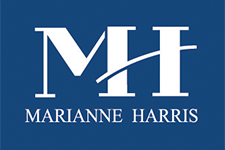 Marianne Harris Accountants
Marianne Harris Accountants on Main Street in Rosanna offer a range of services to both individuals and businesses to help you on your way to owning a property. They pride themselves on continuity of service to help no matter where you're at.
Ph: (03) 9457 4505 | Email: m.e.harris@bigpond.com.au
Learn more

Warrigal Conveyancing
Warringal Conveyancing is conveniently located in the heart of Ivanhoe and has been providing quality conveyancing services for over twenty years. They can help you stay fully informed before making your offer on a property, preparing documentation for your sale and everything in between.
Ph: 03 9499 6177 | Email: warringal@iinet.net.au
Learn more