Business lending
Growing your business | Blackburn & Box Hill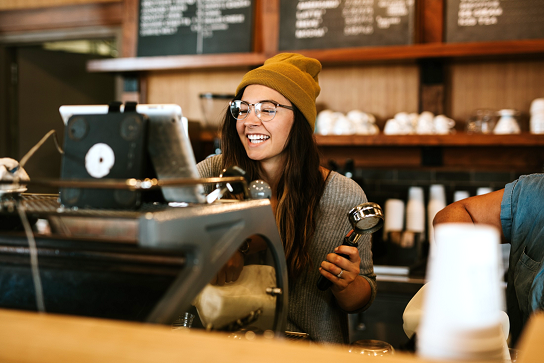 When it comes to business lending & finance, a lot of small business owners can feel overwhelmed. With the help of our team at Mortgage Choice Blackburn & Box Hill you can find the finance that suits you and where you're business is headed.
We're small business owners ourselves
When it comes to business finance, we're speaking from experience. Peter & Lynne are the owners of Mortgage Choice Blackburn & Box Hill - and so understand first hand how much there is to do when finding finance for your small business.
But don't worry! We have a range of finance services to help business owners buy your business, finance new equipment or purchase commercial property. We have hundreds of business loans to choose from with great rates & features.
We can help you with:
Succession planning
and more!
Finding the right tool for the job with Equipment & Vehicle Finance
At some point along your business journey, you will probably need some new resources like a coffee machine, a new truck or new machinery.
Our team in Blackburn & Box Hill can help you find the finance to help your business grow with your new equipment. And, if you need us to, we can even source the new equipment or vehicle for you - giving you time to focus on running the day-to-day operations of your business.
Let us help your business grow
If you need some guidance on business finance, or just want someone else to do the research & paperwork for you - give Mortgage Choice in Blackburn & Box Hill a call. We're here to help.
Our team is available to discuss your individual loan requirements. Use the link above to 'speak to us' or use the button on the home page to 'book an appointment'.
Call us to talk about your business lending needs on 9877 6471 or click on the Contact Us button.
We can also help you with:
We service the Whitehorse areas of Blackburn, Blackburn North, Blackburn South, Box Hill, Box Hill South, Wattle Park, Kerrimuir, Mont Albert North, Forest Hill, Nunawading, Mitcham, Mitcham North, Rangeview, Vermont, Vermont South & surrounds.