Your local mortgage brokers in Blackburn, Box Hill & surrounds
"Everything went great Lynne. Thanks to you and Peter. You're the best brokers in the business. I don't deal with Mortgage Choice, I deal with Peter and Lynne Ruddock!!! People like you make Mortgage Choice."
[ Rob, Tecoma]
Forest Hill
5.0 (163+ total reviews)
Aggregated from:






Call Us
Office - 03 9877 6471
Open Hours

Monday - Friday: 9:00am - 5:00pm


After hours by appointment
Address
PO Box 2064
FOREST HILL,

VIC

3131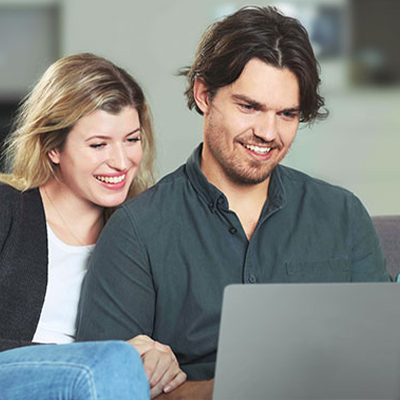 Latest home loan interest rates
Start your home loan journey today
Hi, we're a family run business located in Melbourne's Southeast. Our experienced team is lead by Peter Ruddock who has been working in the industry for over 20 years.
Our aim is to get you the loan that fits your needs and then assist you in putting strategies in place to pay it off as soon as possible; working to your schedule and not the banks.
Buying a property is a big decision but our team is here to do all the leg work, so you don't have to worry. We share our experience with you so you can make the right decision, and when the time comes, we can help with investing, insurances, and addition loans too.
Why you should trust us
OUR HOME LOAN SERVICE HAS NO CHARGE
Lenders pay us, so you don't have to.
20 YEARS EXPERIENCE
We've been in the industry a while and by choosing us, we do all the leg work and provide you with the advice you need to make an informed decision.
WE CAN MEET AT A TIME THAT SUITS YOU
Yes, we're located in the southeast but with technology these days, we can meet you via video call.
WIDE CHOICE OF LENDERS
With over 20 lenders on our panel to choose from, we'll help you analyse hundreds of loans, from big banks to small ones to find the loan that suits your needs.
The right home loan for your needs
Our mission is to find the right home loan for your individual needs and to always have your best interests at heart. Plain and simple. Which is why we have such a wide range of lenders to choose from. We can search through hundreds of products to find something tailored to your situation. ~
Client reviews
From the very first meeting with Peter, we knew we were in good hands when it came to refinancing. Peter and the team listened to what we were seeking and put many options on the table. All our questions were met with thoughtful, knowledgeable answers. We were always kept up to date via email. We felt they genuinely cared about our outcome. We would highly recommend Peter and the team at Mortgage Choice.
Peter and team have been incredibly helpful and great at explaining all options. Very responsive and flexible. Highly recommend
I highly recommend Peter Ruddock at Mortgage Choice As a frist home buyer with many questions, Peter supported me every step of the way. He made what could have been a stressful process exciting and rewarding. Thank you Peter for your open and honest commuication and care
We would highly recommend Peter and Lynne. They are very knowledgeable and made buying our first house an easy process. All our questions were answered promptly.
Peter and Lynne were so helpful with getting our loan - as first home buyers we hadn't been through the process before, Peter and Lynne talked us through each step, kept us informed and ran through different options with us so we felt we were making an informed decision and getting the best deal that suited our needs. Easy to communicate with, by phone or email, they handled our application efficiently and we knew we were in good hands. Highly recommended if you want a stress free process
Peter and Lynne are wonderful to work with. They truly have helped us leaps and bounds
Peter and Lynne are wonderful to work with. They truly have helped us leaps and bounds
Just refinanced recently with Peter and Lynne Ruddock and have found them to be very understanding and patient with great advice. Definitely advise giving them a call.
Peter and Lynn are wonderful to work with. They truly have helped us leaps and bounds.
I wasn't happy where I was living but wasn't sure what my options were - do I sell, rent it out, what can I afford to borrow? A friend suggested I talk to Peter, so we caught up over Zoom during lockdown, and he clearly explained my options and answered all my questions. I loved that I didn't feel any pressure from him, as anything financial makes me nervous. Six months later I was finally ready to go fo... read more
Step by step guide to property ownership | Blackburn
There are many steps involved in purchasing a property which can vary between residential and investment properties. This guide from Mortgage Choice Blackburn explains each step in order as well as what is involved at every stage of the purchasing process.