Renovation finance
Financing your renovation | Mortgage Broker Camberwell, Canterbury & Glen Iris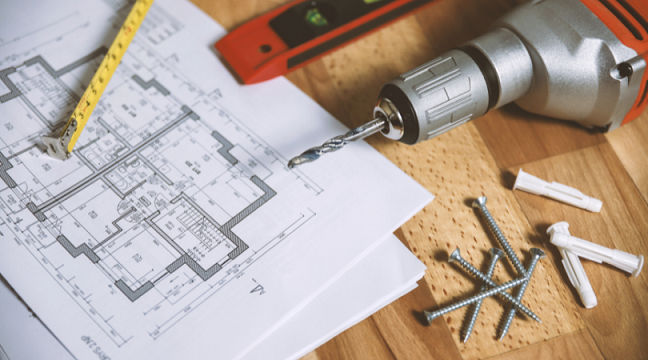 With an increase in renovations and building projects over COVID, over 41% of Australians are currently looking to renovate. It's a great way to add value to your home, as property values continue to increase. If you're looking at major renovations, we would be happy to chat you through the best way to finance it.
Adding a home office, bedrooms or living space help to make the most of your home. Mortgage Choice in Camberwell & Canterbury will look at your current finances and determine what type of finance would suit your renovation needs.
Expert advice could make all the difference when it comes to financing your next renovation project, and our advice comes at no cost to you.
Download our construction e-guide
Here are some of the different ways you can finance a renovation.
Top-up: You could top-up your budget by accessing equity or your redraw facility.
Home equity loan: This uses the equity in your property to borrow additional funds for personal projects or investment. Equity = your property's market value minus what you owe on your loan.
Redraw: If your current loan has a redraw facility and you have been making additional repayment, you may be able to use these funds to finance your renovation.
Construction loan: This is for the purposes of a major renovation and allows you to draw on the loan in stages, designed to reflect the stages of a build. This helps you to save on interest throughout the project.
Line of credit: This type of finance lets you access extra money whenever you want, up to your credit limit. This allows you to use it as you need it, rather than apply for another loan.
Personal loan: A personal loan is probably better for smaller renovations, however, they can carry higher interest rates and shorter loan terms.
How do construction loans work?
Get started on your renovation with us
Helping people find the right finance for their next project is what we love to do! The Mortgage Broker Camberwell & Canterbury team have helped hundreds of people with their finance, and would love to help you too. Contact us to chat about your next move via phone, video or in-person at our office: 57 Canterbury Rd, Canterbury VIC 3126.
Call 03 9813 3522 Request a call
The Mortgage Broker Camberwell team service the areas of Camberwell, Canterbury, Glen Iris, Balwyn, Hawthorn, Richmond, Deepdene, Mont Albert, Surrey Hills & surrounding Melbourne.