Meet our Directors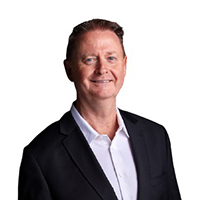 Owen Wilson
Director
Owen Wilson is CEO of REA Group, responsible for driving the company's growth, operations and global investments.
With more than 30 years' experience working across the information technology, recruitment and banking industries, Owen is a strategic leader who is passionate about building high performing teams and creating personalised experiences to help change the way the world experiences property.
Prior to being appointed CEO, Owen was the company's Chief Financial Officer for four years and looked after all aspects of the Group's finance portfolio including strategy, M&A and operations, as well as REA's Financial Services businesses.
Owen joined REA Group from Chandler MacLeod Group Ltd where he was Chief Financial Officer and Company Secretary. He has previously held positions with ANZ and KPMG across Australia, Asia and the UK. During his 15 years at ANZ, his roles included Chief Operating Officer of ANZ's Institutional and Investment Bank, and Managing Director Retail Banking and International Partnerships Asia.
Owen holds a Bachelor of Commerce in Accounting and Computer Science from Deakin University.
---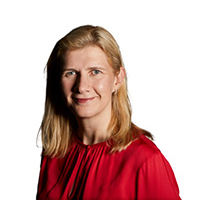 Janelle Hopkins
Director
Janelle Hopkins is REA Group's Chief Financial Officer and Chief Executive Officer Financial Services. responsible for all aspects of the Group's finance portfolio and global investments.
Her portfolio includes risk and assurance, tax, and investor reporting, and she also oversees the Financial Services business, including Smartline, Mortgage Choice and realestate.com.au Home Loans.
Janelle is an accomplished finance executive with more than 25 years' experience. She joined REA Group from Australia Post, where she was the Group Chief Financial Officer.
Prior to Australia Post, Janelle held a number of senior finance roles at National Australia Bank including financial controllership of the Australian region, MLC and strategic transformation roles within the Wholesale division. She started her career with Professional Services firm Deloitte Touche Tohmatsu, where she developed her passion for leadership, business transformation and growth.
Janelle is a graduate of the Australian Institute of Company Directors. She holds a Master of Business Administration from the Australian Graduate School of Management, and a Bachelor of Commerce from Melbourne University.
---
Meet our Executive Team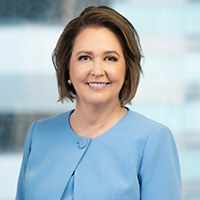 Susan Mitchell
Chief Executive Officer, Broker
With over 25 years' financial services experience, Susan was appointed Chief Executive Officer for Mortgage Choice in April 2018 following nine successful years as the company's Chief Finance Officer.
Susan has enjoyed an international career holding a number of senior finance roles including Credit Suisse and KPMG (UK), Bear Stearns (US) and ABN Amro and Seiza Capital in Australia, before joining Mortgage Choice as Chief Finance Officer in February 2009. Susan was appointed Chief Executive Officer, Broker for Mortgage Choice and Smartline in September 2021.
She is a graduate of the Australian Institute of Company Directors (GAICD) and holds a MBA from The University of Texas at Austin, and a BFA degree from the Tulane University.
---

Ian Parkes
General Manager, Transformation
Ian has over 20 years experience in the banking and financial services industry, having held a number of senior finance roles at BT Financial Group, Westpac and St George. Prior to joining Mortgage Choice, he was the Chief Financial Officer at Homeloans Limited. He was Chief Financial Officer of Mortgage Choice from October, 2018. In September 2021 Ian was appointed the General Manager, Transformation.
---

David Zammit
National Sales Director 
David provides strategy, leadership, coaching and execution to ensure that the Mortgage Choice network performs and grows.
David joined Mortgage Choice in June 2020 after more than 20 years' in financial services. He has held various roles in financial services in banking and wealth management. These roles have seen him work in small boutique firms as well as large global corporations. In his most recent role, he was the Head of Banking and Wealth Management Distribution at Citigroup.
---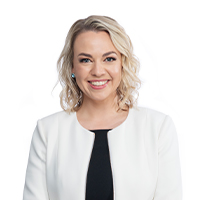 Emma Dupont-Brown
Executive Manager, Communications
Emma joined Mortgage Choice in July 2015, armed with more than 10 years' experience in financial services. She leads the corporate communications function, which involves generating positive media coverage and driving franchisee engagement.
Prior to joining the company, Emma held various senior positions at Westpac and National Australia Bank where she was responsible for performance coaching and sales management across third party and small business channels. She has the innate ability to motivate and inspire her team to achieve effective collaboration and stakeholder engagement – a skill set she now employs at Mortgage Choice with our numerous business partners.
---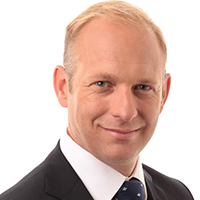 Vincent ten Krooden
Executive Manager, Engineering
Vincent is an ICT professional with over 18 years experience across a number of industries including Financial Services, Utilities, Fashion Retail, Commercial Outsourcing and Multimedia and Advertising. Joining Mortgage Choice in July 2014, Vincent is responsible for developing and delivering tactical and strategic ICT initiatives to meet customer, franchise, and company goals and objectives.
Vincent leads the Development, Testing, Infrastructure and IT Service Desk functions and drives collaboration between business and technical experts in order to deliver quality services and solutions.