First Home Buyers
The first step towards owning your own home is exciting and overwhelming. It's natural you'll have plenty of questions - that's where we can help. Your local Mortgage Choice broker can take the stress out of the process of your first home loan with expert advice and support.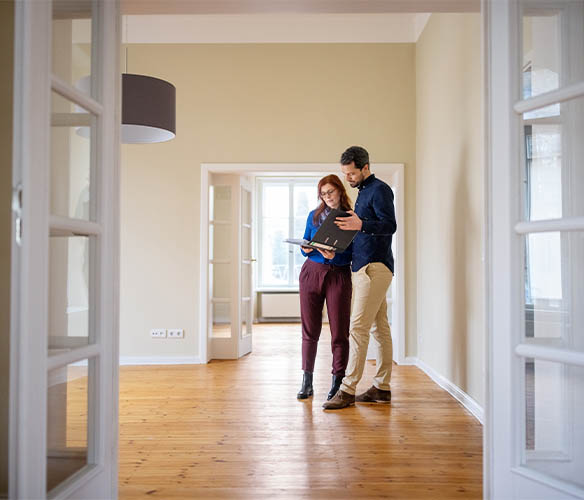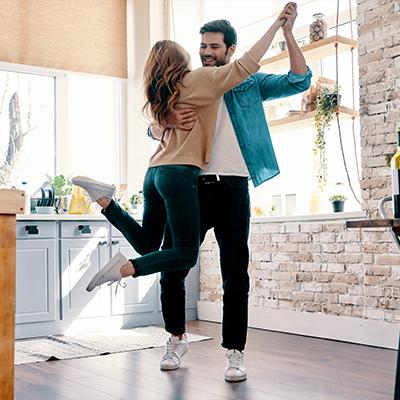 Ready to buy your first home? Get your free home loan quote today.
Get started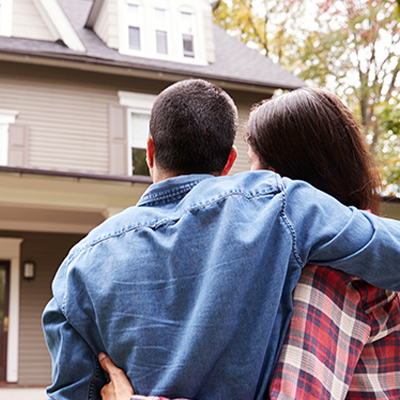 Your local broker can organise a home loan pre-approval now to help you move quickly when you've found "the one".
Contact Us
How a broker can help first home buyers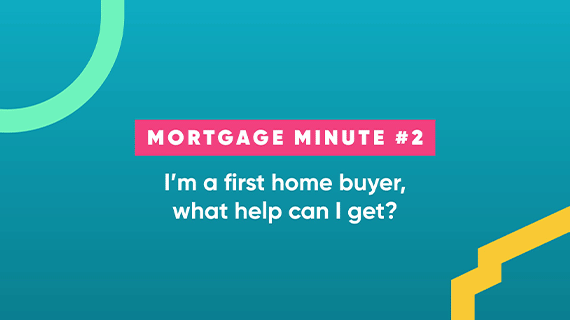 I'm a first home buyer, what help can I get?
If you're ready to buy your first home you may be wondering what government help is avaible.

In this video we explain the different Government Grants and incentives available to first home buyers, including the First Home Owner Grant, Stamp Duty Concessions and the First Home Loan Deposit Scheme.

Watch the rest of our First Home Buyer Video series here to make sure you're prepared for your first home and take advantage of all the support avaible.
Play Video
More videos and tips
What do you need to prepare a home loan application?
How much do I need to save to buy my first home?
What is home loan pre-approval?
Do I need home loan pre-approval?
New Home Guarantee Explained
What grants and schemes are available for first home buyers? With Joel Gibson
Is now a good time for first home buyers? With Joel Gibson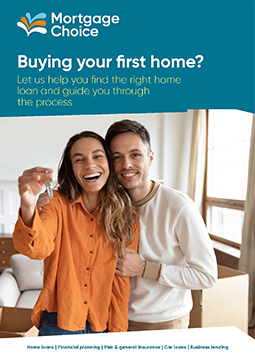 First home buyer's guide
Purchasing your first property can be an overwhelming process and there may be steps you are unsure or unaware aware of. This guide will walk you through all of the steps involved in the buying process.
Hear from our customers
I'd definitely recommend Mortgage Choice. If I had known it would be this easy to arrange a home loan and buy a place of my own I would have done it years ago!
The help our broker provided was amazing. I don't know how many times we asked the same questions but he never made us feel like any questions were silly. He even took the time to explain our home loan to our parents. I have already recommended Mortgage Choice to my friends - I am just so happy with the way things turned out for us.
Prior to booking my first appointment with Mortgage Choice I knew entirely nothing about home loans and the housing market. My broker provided me with the knowledge, expertise and guidance to feel comfortable enough to take the plunge and buy my first home. I am very happy with the package that I ended up choosing and would return to Mortgage Choice again.
At the age of 29, with a $50,000 deposit and a six figure income, my bank was unable to give me a loan. After meeting with my Mortgage Choice broker, she clearly and effectively communicated my options and the process of purchasing my first home. Within 48 hours I had been pre-approved to almost double the amount approved by my bank.
I asked my broker thousands of questions, and she never made me feel like I was an imposition or that I was asking a stupid question – and that's not something I could say about every service provider I encountered as a first home buyer. With the right help and support, buying a first home doesn't have to be hard. My broker was lovely to deal with and she made the whole process so much easier for me.
Our broker did more than help us find a competitively priced loan. She was really interested in providing personal solutions and she provided good advice, explaining all the things we needed to consider as first home buyers. Mortgage Choice made it very easy to buy our block of land. The hard part is waiting for our first home to be built so we can begin living in it – that's a day I'm really looking forward to!
I purchased my first home and to say it was a daunting experience is an understatement. It was a very confusing time. I have said to my friends multiple times that I don't know how I would have actually navigated through it all without the support of my Mortgage Choice broker. She made everything clear and her customer service and knowledge of the industry was exceptional.