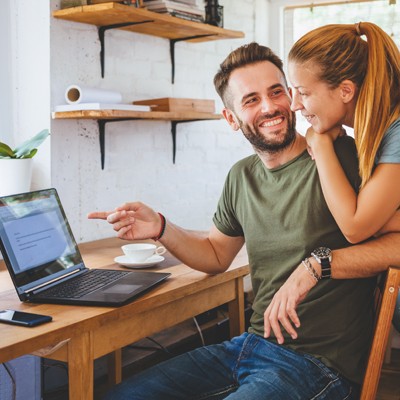 Latest home loan interest rates
We settle a loan every 15 minutes
With so many options to choose from, finding the right home loan can seem overwhelming. Your Mortgage Choice broker will handle your home loan for you from start to finish, giving you the reassurance of expert home loan advice and ongoing support.  
With access to more than 30 lenders and thousands of different home loans, we won't stop until we've found you the right home loan for your individual needs.  
What do our customers think?
They did all the legwork for us when the time came to submit our loan, which meant that once we gave him our paperwork we didn't have to worry about a thing!
I'm so grateful we had Mortgage Choice helping us secure our new family home
It's so helpful to have an expert you can call on. I believe my broker's advice reduced the hassle factor and thousands of dollars when the time came to purchase my investment property. She took away all the worries I had about securing the right loan with the right lender.
Join our newsletter to stay connected