Federal Budget 2022: Help for first home buyers
The Morrison Government's 2022/23 Federal Budget offers expanded support for first home buyers. Here's what you need to know.
If you're struggling to save for a first home, the latest Federal Budget may offer welcome news.
The popular First Home Loan Deposit Scheme has been expanded and rebadged as the Home Guarantee Scheme.1 
From 1 July 2022, 35,000 spots will be available annually for the First Home Guarantee (FHG)2. That's up from 10,000 places in the current financial year3.
The FHG allows eligible first home buyers to get into the market with 5% deposit and no lenders mortgage insurance (LMI). That's a valuable saving. It's worth pointing out that the Federal Government doesn't chip in any cash under the FHG. Rather, it guarantees 15% of the amount needed to take first home buyers up to a 20% deposit. 
There are eligibility requirements for the FHG. Singles can earn taxable income up to $125,000 annually; couples can earn up to $200,000 combined4. Price limits also apply to the home you buy.  Purchases under the scheme are limited to between $350,000 in some regions, to up to $950,000 in Sydney for new homes5.
Support for solo parents
First home buyers who are single parents may only need a 2% deposit (and pay no LMI) under the Home Guarantee Scheme, which has been expanded under the Budget to 5,000 places per year through to 30 June 20256.
Increased savings from super for a deposit
The Federal Budget has also increased the amount of super savings first home buyers can use to buy a place of their own.
By way of background, the First Home Super Saver Scheme (FHSSS) helps Australians boost their savings for a first home. It works by allowing first home buyers to build a deposit by making voluntary contributions to their super. This can provide tax savings plus the potential to earn a higher return than would be available with a savings account7.
The Government estimates that for most people, the FHSSS can boost the savings they can put towards a deposit by at least 30% compared with a regular deposit account8.
From 1 July 2022, the maximum amount of voluntary contributions that can be released under the FHSSS will be increased from $30,000 to $50,000. 
This is designed to further support first home owners achieve their goal of property ownership sooner, though it's not a widely used option. The Budget shows that only around 27,600 first home buyers have benefitted from the FHSSS.
The key takeout is that the Federal Budget has expanded on the opportunities for first home buyers to get into the market sooner. What matters is that you speak to your Mortgage Choice broker to know if you can tap into any of the latest initiatives.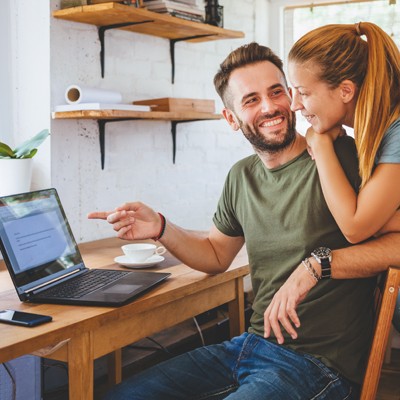 From applying to buying, at Mortgage Choice, you're never a loan.
Request a call
1 https://budget.gov.au/2022-23/content/overview/02_cost-of-living.htm
2 https://budget.gov.au/2022-23/content/bp2/index.htm refer Budget Paper No. 2: Budget Measures
3 https://www.nhfic.gov.au/what-we-do/support-to-buy-a-home/first-home-loan-deposit-scheme/
4 https://www.nhfic.gov.au/media/1701/first-home-loan-deposit-scheme-fact-sheet-1-july-2021.pdf
5 https://www.nhfic.gov.au/what-we-do/property-price-caps/
6 https://budget.gov.au/2022-23/content/bp2/index.htm refer Budget Paper No. 2: Budget Measures
7 https://budget.gov.au/2022-23/content/overview/02_cost-of-living.htm
8 https://budget.gov.au/2022-23/content/overview/02_cost-of-living.htm
Join our newsletter to stay connected