How to choose a mortgage broker
When selecting a mortgage broker for your home loan or other financial products, it is critical to protect your interests by finding one who is honest and professional
When selecting a mortgage broker for your home loan or other financial products, it is critical to protect your interests by finding one who is honest and professional. We explain four key features to look for.
Is the broker working in your best interest?
Aim to choose a mortgage broker who receives the same commission rate regardless of the lender or product you choose. That way you know the broker is recommending the product best suited to your needs – not the one that pays the highest commission. A quality broker will be upfront about how they are remunerated, as well as being open about any referral fee they may pay for you being introduced to them as a potential client.
Importantly, if you feel a broker is encouraging you to borrow more than you need or are comfortable with it could be a sign to take your business elsewhere.
Can your mortgage broker demonstrate professional standards?
Always look for a broker who holds an Australian Credit Licence or Credit Representative status, as required by the Australian Securities and Investments Commission (ASIC).
For additional reassurance, ask if your broker is a member of the industry body - the Mortgage and Finance Association of Australia (MFAA). The MFAA imposes a strict code of conduct on members.
Can your broker offer clear loan choices?
To be truly described as a home loan expert, a mortgage broker should provide you with a written comparison of loan options including the interest rate, features and fees of each loan.
Moreover, your broker should explain why they are suggesting a particular loan(s) to you - and you should feel comfortable that there is no conflict of interest. In other words, the lender and product are right for you and not the broker.
To give you the full benefit of choice, a quality mortgage broker will offer a wide range of lenders including banks, non-banks and building societies to choose from. This initial service should be backed up with clear explanations of how the loan application process works from enquiry to settlement, and the level of support your broker will provide at each stage.
Does the broker's home loan assistance come no cost to you?
Be sure to ask about this. Outside of the normal lender application fees, will the advice you receive from the broker be at no cost to you? If they charge an upfront fee for service can the broker explain why? Note too, other brokers may charge a fee later on if you switch loans within a given timeframe. This is definitely something to enquire about.
For more information on how to choose a mortgage broker, download our fact sheet.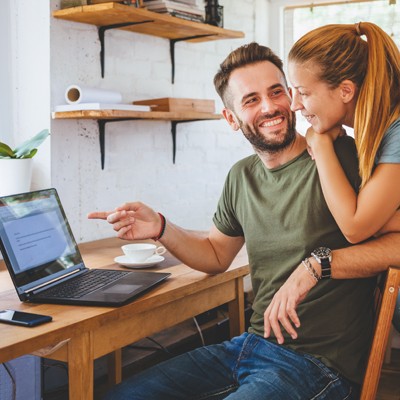 From applying to buying, at Mortgage Choice, you're never a loan.
Request a call