Insights
Mortgage Choice undertakes thorough research across a myriad of subject areas each year.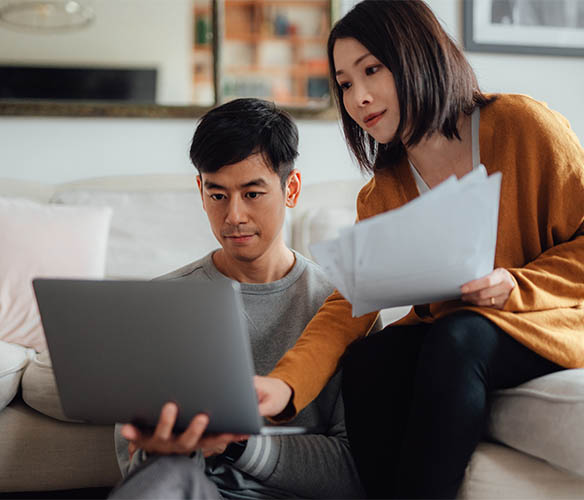 Mortgage Choice Whitepapers
The 'Great Australian Dream' is a turn of phrase that gets bandied around a lot. But what is the 'Great Australian Dream', and does it differ for different people?
In a bid to answer these questions, we surveyed more than 1,000 Australians, investigating their thoughts and opinions on home ownership and whether or not it remains the 'Great Australian Dream'.
Watch our video for the main insights from the research we ran across the country, or download our 2018 whitepaper below or our 2017 whitepaper here for the in-depth analysis.
Download now
We have partnered with CoreData to survey more than 1000 Australians to help shed some light on these questions in our Financial Fitness 2019 Whitepaper.
This highlighted the fact that the challenges faced by women in becoming financially fit can often be greater than those facing men. Just over a third of women are confident they're on-track to achieve financial success, while well over half of all men say the same thing. Women are more likely than men to say they feel financially stressed. And women are less confident they will be able to retire when they want to.
Watch some of the key take-outs from our Whitepaper in this video or download the full financial fitness whitepaper to find out more. 
Download now
Would you consider yourself to be good with money? How about financially savvy? If the answer is yes, you are not alone.
The Australian Financial Savviness Whitepaper provides invaluable insights into the financial psyche of Australians, their attitude towards money, and how these attitudes are shaped by external factors, including age, wealth status, and the markets in which they reside.
Over 1,000 Australians were surveyed and asked about their experiences with money.
Want to know how you stack up against your peers? Make sure you download the Whitepaper and watch the video below for more information.
Download now
Join our newsletter to stay connected