Shining a light on Michael Karp
"Do or do not – there is no try."
Star Wars' Yoda's famous quote is Michael Karp's favourite, and a sentiment we would all do well to try and emulate.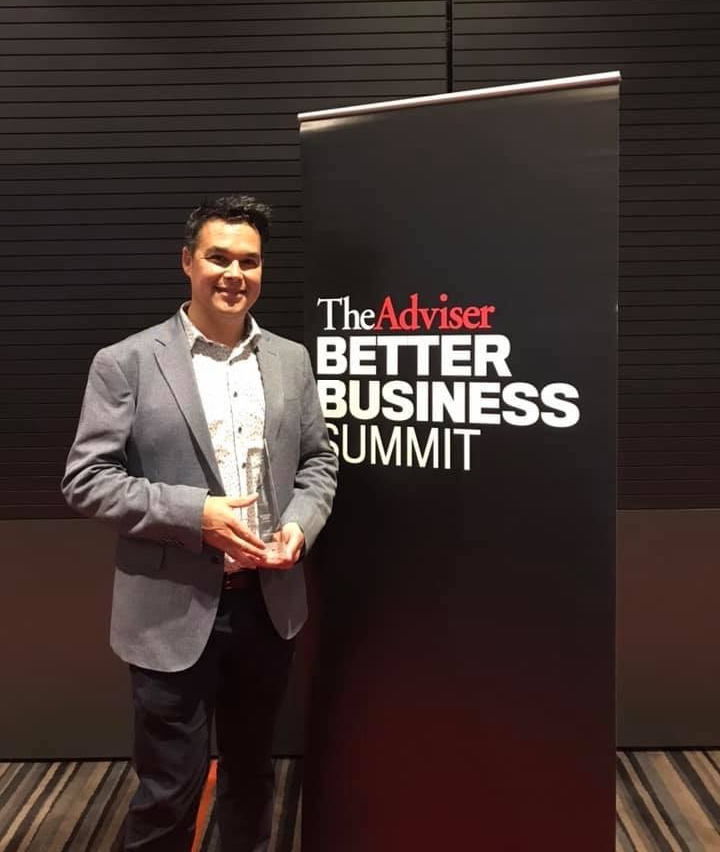 Now a hugely successful broker with Mortgage Choice, Michael says he threw himself in the deep end as a newbie nine years ago when he joined the mortgage broking franchise. It is perhaps a combination of his tenacity, his compassion for others and his high standards for his business that has led him to where he is today – at the top of his game.
Michael was selected for the Editor's Choice award at our Better Business Summit in Adelaide in February, arguably the most prestigious honour of the evening. "It was a lovely surprise," says Michael, who was a finalist for the Best Residential Broker award. "It had been a really nice evening with many colleagues from the industry, but I hadn't won the award in my category. I actually didn't even know there was another award, and this one is pretty special – the winner is chosen from all entrants across all categories."
Michael was selected as the Editor Choice for his dedication to customer service, his adoption of innovative processes, and his effective adaptation to a fast-moving lending environment through the clever use of technology to enhance the client experience.
"I've certainly worked hard over the years to build my business and I really appreciate being recognised through this award. But the truth is I love a challenge – it's what gets me up every morning (second only to my three beautiful children!)"
Michael says he has always been inspired by stories of those who have overcome adversity to achieve success. "We all have difficulties in life, although some people come up against bigger hurdles than others. But when I hear about people who have been successful in something they were struggling with – whether personal or professional – it inspires me to keep doing what I love, such as building my business, and making it a success."
"My clients are all so unique, with different histories, challenges and goals for the future. It's incredibly fulfilling to be part of their story – usually by helping them purchase their dream home. Smartline is a great match for me as I share the same vision for my business. There is a real culture of helping others; they help their brokers by doing whatever they can to make our lives easier so we, in turn, can help more clients, more effectively."
Michael's dedication to helping his clients achieve their goals is no doubt one of the major contributors to why his business has grown so organically. Of his 213 client reviews, 206 people gave him the highest possible rating of five stars. He has already won 14 awards – and been a finalist for many more – in less than a decade.
This latest award from the Adelaide summit now resides on a cabinet in Michael's office, next to all his other awards. "Being acknowledged by the industry for all my hard work is enough for me," says Michael. "I wish I could say we went out and had a big night after the ceremony but the truth is my wife and I had to get home straight away to relieve the babysitter!"