7 ways a mortgage broker saves you time and money
If there are two things most of us don't have enough of, it's time and money. Happily, your Mortgage Choice broker can give you back a little of both.
Another month, another rate rise1. After 10 consecutive rate hikes since May 20222, it's never been more important to get the best value possible on a home loan.  
But shopping around and comparing rates takes time – and plenty of it.  
As a home loan expert, your broker knows which lenders are offering the competitive deals, and can potentially supersize your loan savings.  
But there are other steps your broker takes to help you enjoy more spare time – and potentially put a little more spare cash in your hip pocket.  
Here are seven ways your broker works hard to save you time and money. 
1. Helping you pinpoint what really matters in a home loan 
With hundreds of home loans to choose from, it can be difficult (and time consuming) to pick which ones offer the best deals for you.  
It's not just about finding the loan with the cheapest rate. A very low rate loan may be packed with hidden fees and charges. 
What matters is that your home loan is a great fit for your situation, combining a competitive rate plus all the features and flexibility you are likely to need and want.  
That's why your Mortgage Choice broker will spend time getting to know you and understand your circumstances. That way they can identify the loan that's ideal for you.  
It means you don't have to waste time checking out loans that aren't suited to you or your needs. 
2. A selection of over 35 lenders 
More choice means a better chance of getting a great deal, and your Mortgage Choice broker has access to over 35 different lenders3.  
This gives you hundreds of loans to choose from – including those offered by big banks through to non-bank lenders, credit unions and building societies.  
Some lenders even specialise in certain types of borrowers. So you can be confident your broker can pinpoint the right loan and lender for your needs. 
Even better, by using the latest technology, your Mortgage Choice broker can identify the home loan best-suited to your needs in a matter of minutes. 
3. The confidence of knowing if a new loan is right for you 
Mortgage brokers are required by law to act in their customers' best interests. So if you are not in a position to buy a home, upgrade to a new place, or refinance an existing loan, your broker will let you know.  
But you won't walk away empty-handed. Your Mortgage Choice broker will suggest a range of strategies to help you achieve your property goals. And your broker will check-in regularly to see how you're progressing, and provide tips and support until you're well-placed to apply for a home loan. 
4. Understand the costs  
Your broker will always be very transparent about the costs you can expect to pay no matter whether you're a first home buyer, seasoned investor or refinancer.  
This way, you will have a clear picture of how your budget shapes up, letting you make an informed decision. 
5. Save time, save hassle  
Filling in a home loan application is no one's idea of fun. That's why your Mortgage Choice broker is here to help, ensuring you have all the essential documents before you get started, and submitting the details to the lender on your behalf.  
Your broker will also respond to any queries the lender may have, and keep you up to date on the progress of your application.  
It saves you time, and takes the hard yards out of arranging a home loan.  
6. Ensuring you always have a great rate 
Your Mortgage Choice broker will conduct an annual home review at no cost to you. It's a great way to save because even a small rate discount can cut your repayments, and that means more money for you. 
7. Our home loan service comes at no charge to you 
When you're juggling high interest rates and high inflation, every dollar counts. The good news is that we don't charge to find the right home loan for you. Your broker is paid by the lender once your loan settles. 
Whether you're looking for a first home loan, an investment loan, or you're interested in knowing how your old home loan shapes up, talk to your Mortgage Choice broker today, and discover how having an expert on your side can help you save time and money.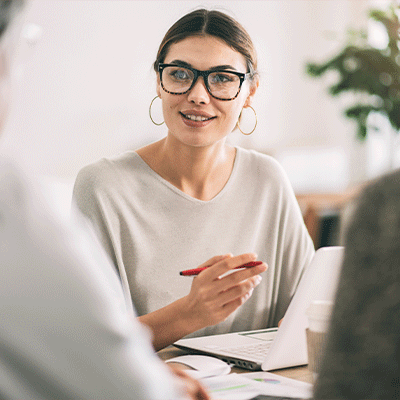 Join our newsletter to stay connected