Buying your first home in Sydney's Inner West
Looking to buy your first home in Sydney's Inner West. Let the friendly team at Mortgage Choice help you with everything you need to know. Get prepared today.
Why Sydney's Inner West is perfect for your first home
1 Diverse surroundings
Sydney's Inner West housing market is incredibly diverse from waterfront mansions to charming Victorian terraces and Federation homes, to apartments that cover the spectrum from Art Deco to Modern. It pretty much has something for everyone. Many people who have purchased their first home in the Inner West, find they upgrade to their next home in the same suburb or nearby, and this is not only due to the diversity of homes available but the community hubs they become a part of.
2 Variety of properties
A check of the real estate sales in the Inner West surprisingly highlights a high proportion of 2 bed and 1 bath properties in both houses and apartments, which is ideal for those looking to buy their first home that they can also grow into.  While there are a few larger apartment developments being built on old industrial sites that will suit modest budgets, there are also more boutique developments available for those looking to buy new apartments.  So, the Inner West really does offer a vast array of property solutions for your first home.
For those starting on the home buying journey in the Inner West, the usual starting point is either apartments or smaller terrace homes that suit both the budget and lifestyle of first home buyers.  A unique characteristic of the Inner West is the higher proportion of semi-detached properties, with almost half of the occupied properties falling into this category, compared to 13.8% in Metro NSW.  But a walk around most Inner West suburbs will also highlight how imaginative renovations have been able to transform old style terraces into large modern homes.
3 Infrastructure
The improvements in infrastructure for both road and public transport are making life more convenient in the Inner West, but the reality is the village feel of the suburbs means you can usually walk or cycle to most things you need.  Having lived in this area for many decades, and having seen the gentrification take place firsthand, the most pleasing change as a family has been the greening of the former industrial areas to provide great spaces for exercise and young families to meet and play.  The development of the waterfront from industrial to parks and walkways is just one way that the area is becoming a great place to live and as such will become more sought after.
First Home Buyers Grant and what it means for you
The First Home Owners Grant is a great tool to help first home buyers make what feels like the most daunting financial decision of your life. The grant in NSW is worth $10,000 for a first home purchase below $600,000 for a newly constructed or substantially renovated property.
The First Home Owners Grant is unfortunately not widely used in the Inner West, with the most obvious reason being the very small number of newly constructed homes in the area.  However, the First Home Buyers Assistance scheme allows for savings on stamp duty for purchases of new or established properties, and this can still be utilised by first home buyers in the Inner West.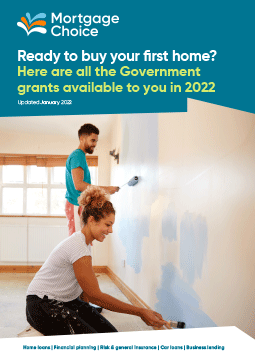 First home buyer 2022 grants guide
If you're looking at buying your first home it's worth knowing what Government help is available. This guide will walk you through all the grants and schemes to help you save.
How Mortgage Choice – Todd Coleman can help
With more than 20 years experience in Banking and Finance working for local and international firms, and much of that time being spent working with High Net Worth clients, I have been able to get a great understanding of the best mortgage strategies to use.  Since starting my own Mortgage Choice business, I have been able to use that experience to help my clients get a loan that suits them and not what suits the banks.
I remember buying our first home and this was before the mortgage broking industry existed, so you got the loan that the bank told you was best. I try to help my first home buyers along the path, so that they understand the steps they are taking and can make informed decisions.  Your first home is not only a huge financial step, but a life step, so having a good Mortgage Broker with you on the journey is like having a mentor to ask you the right questions and empower you with knowledge you need to make that step count.