How to get a home loan if you are a small business owner
Taking out a mortgage is not easy and if you're a small business owner, it can be more challenging.
Unlike a typical salary worker, you usually do not have regular pay slips that you can use to show evidence of steady income.
That does not mean, however, that you should give up any hopes of buying a home.
You can definitely apply for a mortgage and there are a few things you can do to make your application a smooth process.
Get your financial documents in order
You'll need to provide the last two years' worth of financial documentation as proof of income. These include personal and business tax returns, financial statements, and an Australian Taxation Office Notice of Assessment. Lenders will assess your ability to service a loan based on your declared taxable income. Good record-keeping skills are crucial to ensure you don't miss any key details and that the information you provide to the lender is correct and up to date. In addition, you should make sure your personal and business accounts are clearly separate.
Seek assistance from an accountant
Take the guesswork out of working out your numbers by getting professional advice. It's a good idea to talk to your accountant about your business' financial situation. Sometimes your financial records may not accurately reflect your annual earnings. You may have had significant one-off expenses one year or had a change in income due to personal circumstances. A letter from an accountant can confirm and clarify any details to a lender.
Consult a mortgage broker
You should sit down with your mortgage broker who can assist you in applying for a mortgage. They will be able to compare a range of different mortgage products on the market and recommend one that's right for you and your circumstances. Moreover, a broker will negotiate with the lender on your behalf and iron out any issues that may be a barrier in getting your home loan application approved.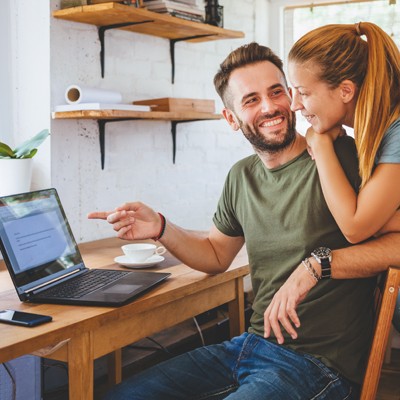 From applying to buying, at Mortgage Choice, you're never a loan.
Request a call
Consider a low doc loan
If you've only been running a small business for a short time, you might struggle to substantiate your income as lenders will want a minimum of two years' worth of evidence. In this case, a low documentation or low doc loan can help. A low doc loan is a loan for self-employed people who do not have the required financial statements or tax returns. Lenders' requirements differ but as a general rule, you may be asked to provide your latest business activity statement, recent bank account statements and an accountant's declaration letter.
Your local Mortgage Choice broker can answer any questions you may have about taking out a mortgage as a small business owner, so contact your local broker today.
This article was originally published on 10 January 2019, and has since been updated.