Victoria's $500M Homebuyer Fund: Receive a contribution of up to 25% towards your home
The Victorian Government has made it possible to receive a contribution of up to 25% of the purchase price of your home.
What is Victoria's $500M Homebuyer Fund?
The Victorian Homebuyer Fund (VHF) is a $500 million initiative by the Victorian Government to help up to 3,000 eligible homebuyers purchase their property sooner. 
If eligible for the fund, you could receive a contribution of up to 25% towards the purchase of your property. This would allow you to obtain a home loan with a minimum deposit of 5%, while also avoiding the need to pay Lenders' Mortgage Insurance (LMI).
The homebuyer fund is a shared equity scheme, therefore the contribution made by the Victorian government is in exchange for a share, or proportional interest in the property. 
What are the eligibility requirements?
To be eligible for the Homebuyer fund, you will need to meet the following criteria: 
Australian citizen or permanent resident, at least 18 years of age

Have saved the required minimum deposit (at least 5% or 3.5% depending on your circumstances) of the property price

Your gross annual income will need to be $125,000 or less per annum for singles, or $200,000 or less for joint applicants. 

Live in the purchased property as your principal residence

Must not apply under an organisation, company, trust or other body or entity

The purchased property can not be owned from someone you are related to

You must not own any land at the time of purchase, including as a trustee of a trust, beneficiary under a trust, or as a shareholder in any corporation (other than a public company) that owns land, and

You must not be acting as a trustee of a trust
What are the Property and region requirements?
In addition to meeting all the personal eligibility requirements outlined above, you will also need to ensure that the property you want to purchase and location it is in meets the following requirements: 
Property must be in Metropolitan Melbourne, Geelong, or another eligible regional location. You can find a full list of the eligible Victorian regions and suburbs

here

.

Must be a residential property, including house, townhouse, unit, and apartment, and cannot be vacant land. 

Property must be $950,000 or less in Metropolitan Melbourne and Geelong or $600,000 or less in other eligible regional locations. 

Both existing and new properties are eligible, however certificate of occupancy has to be issued prior to the date of the contract of sale

The property must be vacant when purchased, or if under a lease, the lease must expire within 12 months of the acquisition date. 
Aboriginal and Torres Strait Islanders Requirements
If you are an Eligible Aboriginal or Torres Strait Islander homebuyer you may be able to receive a contribution of up to 35% instead of 25%. You will also be able to provide a minimum required deposit of 3.5% as opposed to 5% without incurring LMI. 
Step-by-step guide to home ownership
There are many steps involved in purchasing a property which can vary between residential and investment properties. This guide explains each step in order as well as what is involved at every stage of the purchasing process.
What are the ongoing requirements of the Homebuyer Fund?
As the Victorian Government's contribution will give them a proportional interest in the property, if you're approved for the Homebuyer Fund it's important that you consider the ongoing obligations associated. 
How to apply for the Homebuyer Fund?
If you meet the eligibility criteria and are interested in purchasing an eligible property in one of the accepted regions, you can apply for provisional approval directly from one of the participating lenders (currently Bank Australia and Bendigo Bank).
Once you have received provisional approval for the homebuyer fund you will have 6 months to find an eligible property and enter a contract of sale. At this stage you will need to work directly with the participating lender you choose to go through the home loan application process and finalise your involvement with the homebuyer fund. 
If you're looking to buy a home in Victoria and are considering using the homebuyer fund, you can speak with a Mortgage Choice broker who can provide you with expert advice and assist you with your decision.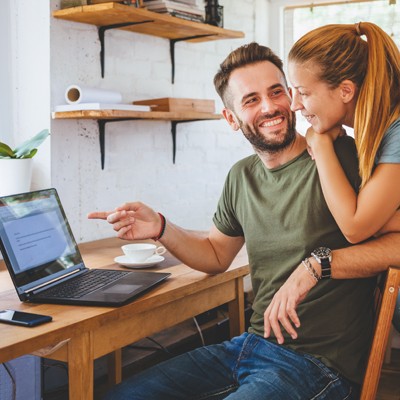 From applying to buying, at Mortgage Choice, you're never a loan.
Request a call
Join our newsletter to stay connected