Why lawyers should use a mortgage broker
There are compelling reasons for members of the legal profession to partner with a home loan expert.
There are compelling reasons for members of the legal profession to partner with a home loan expert.
As a member of the legal profession you may be entitled to a variety of money-saving benefits on your next home or investment property loan. Lenders don't tend to advertise these advantages but as a home loan expert, your Mortgage Choice broker can explain what you may be eligible for.
Potential savings on lenders mortgage insurance
If you borrow more than 80 per cent of a property's value, the lender will normally ask you to pay lenders mortgage insurance (LMI). This is a type of insurance that protects the lender in the event the borrower defaults on the loan (LMI), and importantly, the one-off premium can amount to tens of thousands of dollars.
As a member of the legal profession, you are regarded by lenders are presenting a lower risk of default than many other types of borrowers. This means some lenders will extend savings on LMI – and even waive the cost altogether for certain legal professionals.
The downside is that not all lenders offer this benefit. Your local Mortgage Choice broker knows which lenders offer LMI savings to legal professionals, and we can undertake the necessary negotiations on your behalf to help you cut the cost of LMI. It's a benefit that is definitely worth working towards.
Exclusive professional packages
You may not see them advertised, but many lenders offer professional package loans to members of the legal profession. These packages offer a number of attractive inclusions, many of which can be tailored to your needs, though the main point of appeal is substantial rate discounts and increased borrowing power. Collectively, these benefits give you a greater opportunity to buy your preferred home or investment property backed by exclusive savings.
Your Mortgage Choice broker has strong working relationships with a wide range of lenders, and we can negotiate a professional package on your behalf. It means you save time chasing a home loan while still enjoying the loan that is right for your needs.
We also offer competitively priced commercial loans and equipment finance that can be used to fit-out your office or chambers.
Convenience
At Mortgage Choice we understand your time is limited. That's why your Mortgage Choice broker will meet with you at a time and place that is convenient – be it your office, chambers, your home, even a local café. It lest you focus on your profession while we focus on securing the best home loan for your needs. Call 13 77 62 to book an appointment today and discover how you can benefit from partnering with Mortgage Choice.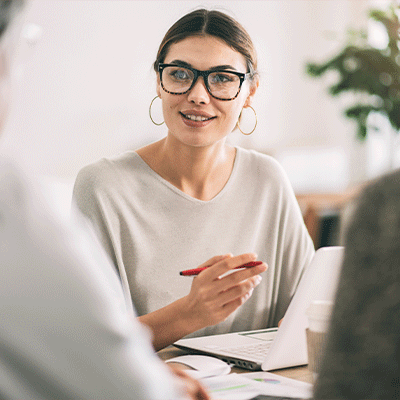 Join our newsletter to stay connected