The biggest issues faced by mortgage borrowers in 2021
Words like 'record' and 'unprecedented' may have almost lost their meaning following their excessive overuse in 2021, but they're really the only words to appropriately describe the year that was in the property market.
Record low interest rates drove unprecedented demand, and that led to a record year of borrowing.
More than $305 billion was borrowed by Australians between January and October this year to spend on property, and there's still two months' of data to add to that already historic total.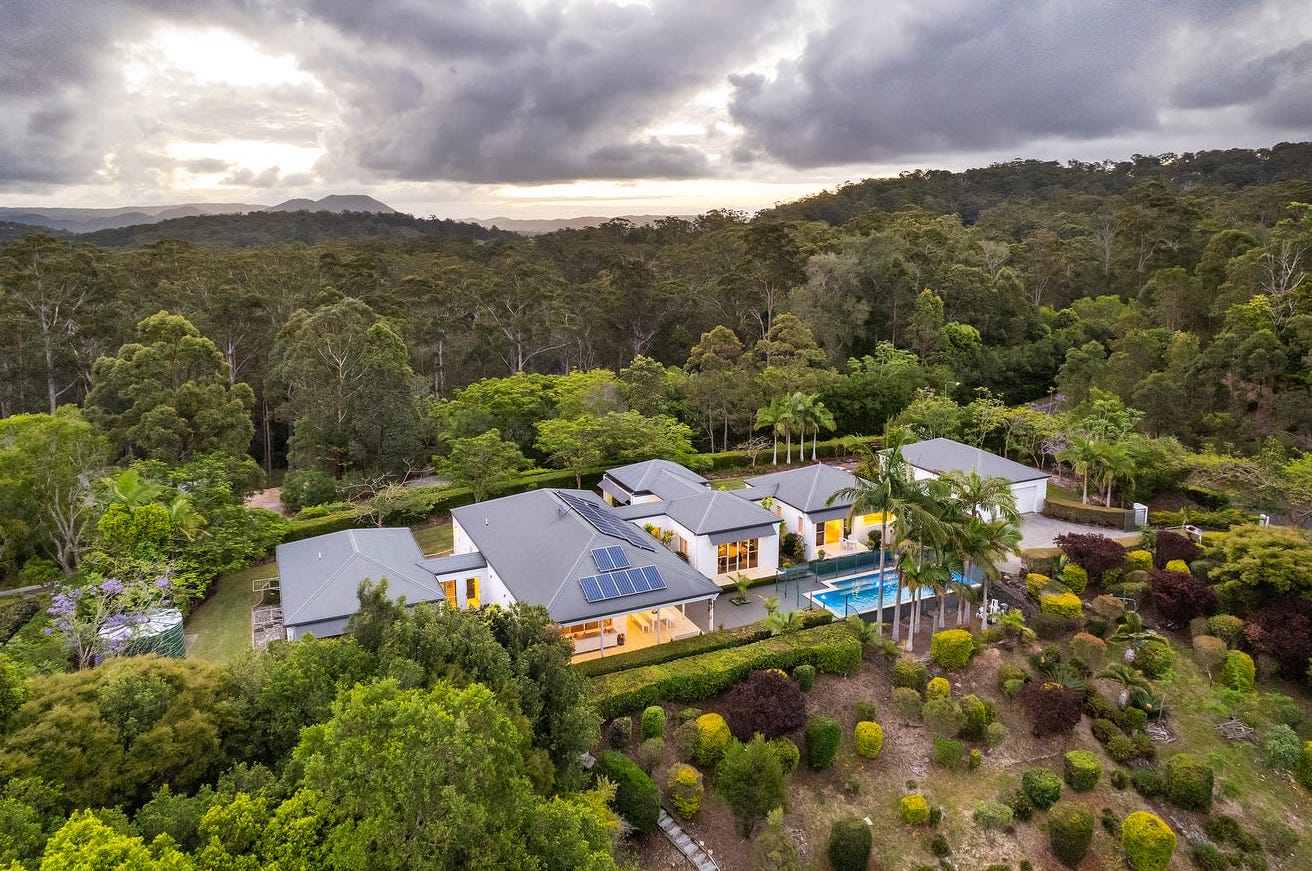 Record low interest rates drove a borrowing frenzy in 2021. Picture: realestate.com.au/buy
But those attractive borrowing conditions for buyers gave way to other issues throughout the year.
Surging house prices nation-wide

Record low interest rates made borrowing cheaper than ever.
If that wasn't enough to drive the market, lockdowns and restrictions on viewing properties caused many vendors to hold off from selling their properties, forcing buyers to compete for a limited number of homes.
As a result, property prices have risen more than 20% nationally over the past year, with homes often selling well above reserve.
Just this week, a four-bedroom home in Sydney's Kingsford sold for $1.2 million above the $3.3 million asking price in front of a crowd of about 60 onlookers and 11 registered bidders.
But soaring prices haven't been limited to Sydney's prime locations. Prices also surged regionally, with more Australians moving to the country or the beach thanks to a new-found freedom to work from home.
As revealed in the PropTrack Regional Australia Report 2021, regional housing values increased almost 30% in the year to September.
Take Byron Bay for example. Five years ago the median house price was $1 million, but has since surged 185% to $2.85 million, according to PropTrack data.
The median house price in Western Australia's picturesque Quindalup has risen 74% over the past five years to surpass the million-dollar milestone. These days, a home in the seaside town comes with a median $1.24 million.
After all, if you have the luxury of choice, being locked down in a spacious home with a yard seems more appealing than a city studio apartment.
Lockdowns, lockdowns, lockdowns
Isolating or locking down is something most Australians endured to vastly varying degrees in 2021.
PropTrack economist Angus Moore said lockdowns affected buyers and sellers in different ways.
"In Canberra and Melbourne, we saw the property market enter hibernation during the middle of the year as lockdowns stopped property inspections," Mr Moore said.
"Buyers were reluctant to buy sight unseen, and vendors were reluctant to list in that environment.
"In Sydney, one-on-one inspections were able to continue and so we saw a less dramatic fall in new listings than in Melbourne."
While buyers were reluctant to buy sight unseen, the lack of options on the market and increase in competition meant some still did.
Now lockdowns have ended in our largest cities, more vendors are willing to sell.
"As we've come out of lockdown we've seen a surge in new listings as the property market catches up on lost time. This has meant we've had a busy spring selling season," Mr Moore said.
"November saw the highest level of new listings in our capital cities in a decade."
It's possible the increase in listings could bring down those surging prices, but that hasn't happened just yet.
Steady decrease in first homebuyer borrowing
Susan Mitchell, Smartline and Mortgage Choice CEO, said while interest rates were the key driver of housing market activity, government incentives also stimulated demand.
"The First Home Loan Deposit Scheme, the HomeBuilder scheme and stamp duty concessions all played a role in helping buyers enter the market," Ms Mitchell said.
Although more difficult to get a foot in the door now, first home buyers started the year strong as the Homebuilder scheme entered its final months.
The amount of new loans taken out by first home buyers peaked in January, but has been falling ever since, aided by the scheme's end in April and the surge in property prices.
Fixed mortgage rates on the rise
The official cash rate might not have budged, but the fixed mortgage rates charged by banks have already started to climb.
"There are a few reasons for the recent rate rises we've seen in the home loan market," Ms Mitchell said.
"Part of it has to do with the Reserve Bank wrapping up its term funding facility, which provided very cheap money to the nation's banks and lowered the pricing on fixed-rate mortgages.
"Pricing on longer-term fixed rates has gone up as a result."
But Ms Mitchell said variable rates are still very competitive.
"If you're looking to refinance, you can still access variable rates starting with a two," she said.
"There's also a lot of speculation that the Reserve Bank may raise the cash rate as soon as this time next year, however we'll need to see strong progress in wages growth and inflation before that happens."
New tighter lending rules
Data released by the Australian Prudential Regulation Authority shows almost a quarter of new mortgages approved in the September quarter of 2021 were deemed 'risky' by banks.
That means the debt taken on is more than six times the annual income of the person or people paying it off.
In the same period last year 16% of loans were in this category, indicating a large rise in the amount of debt Australians are willing to take on.
APRA introduced tighter lending rules which came into effect from the end of October.
"APRA's change to serviceability buffers will reduce the maximum amount some buyers can borrow, however the impact so far hasn't been significant," said Susan Mitchell.
"It's important to note APRA isn't trying to reduce house prices or loan amounts, rather it's curbing the risk of the growth in home loans that are being written to borrowers who are on the fringes of being approved for a home loan."
Ms Mitchell said it's likely the new rules will have a greater impact on investors because they're generally leveraged and have other existing debts.
What can we expect in 2022?
Mr Moore said selling conditions are likely to stay strong in 2022, but may start to soften a little from the dominant levels we've seen in recent months.
"Measures of buyer demand remain high, but have eased from their record levels in October," he said.
The surge in listings will also mean hopeful home buyers will have more choice in the coming year.
As for rates, Ms Mitchell said borrowers can continue to expect low home loan interest rates in 2022, especially when it comes to variable interest rates.
"Owner-occupier borrowers with a low loan-to-value ratio will be in the best position to access these low rates," Ms Mitchell said.
"While low rates are here to stay for a while, the challenge of housing affordability remains, especially in the nation's capital cities, and this is already impacting first home buyers."