How does the RBA cash rate affect your home loan rates?
At the start of nearly every month, the Reserve Bank of Australia (RBA) meets to decide the official cash rate.
At its May board meeting on Tuesday, the RBA lifted the cash rate by 25 basis points to 0.35% in an attempt to curb surging inflation, which is rising at the fastest pace in two decades.
How does the RBA influence the cash rate?
The RBA influences the cash rate by increasing or decreasing the cash rate target by increments of 0.25%. The RBA makes changes to the cash rate to influence the monetary policy in Australia. For example an increase in the cash rate indicates a decision to tighten the monetary policy, whereas a decrease indicates an easing of the policy.

Now that you understand how the cash rate works, you should be ensuring that you have a home loan with the sharpest rate and the most appropriate features for your unique situation. Speak to your local Mortgage Choice broker who can assess your mortgage and determine if you're in the right product for your needs.
What is the cash rate?
The cash rate is the interest rate at which lenders pay to borrow funds from other lending institutions. This rate is set by the Reserve Bank of Australia (RBA) and reviewed on the first Tuesday of every month (excluding January).
Table: How a cash rate decision of rise, hold or cut can affect your home loan repayments.
 

Loan amount

$200,000

$400,000

$500,000

$750,000

$1,000,000

Rise: 0.25% interest rate increase

$953

$1,907

$2,384

$3,576

$4,768

Hold: Current repayment amount*

$815

$1,630

$2,038

$3,057

$4,077

Cut: 0.1% interest rate decrease

$804

$1,609

$2,012

$3,018

$4,024

*Current repayment amount based on lowest rate from Mortgage Choice's lender panel (2.74% as of 09 May 2022) over a 30 year term using our home loan repayment calculator.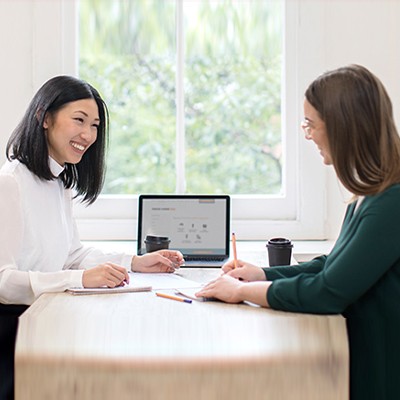 Don't see your loan amount? Talk to a mortgage broker to see how your loan could be impacted by the RBA cash rate.
Contact Us
Perhaps you've heard mentions of the cash rate in the news and have wondered what exactly it is and how it actually affects you.
To begin, it is helpful to provide some context by explaining what the RBA is and what it does.
The RBA is Australia's central bank and it is responsible for establishing monetary policy that ensures a stable, healthy economy and maintains our strong financial system.
It does this by setting a cash rate, which is the interest rate at which Australian banks can borrow from the Reserve Bank and other institutional lenders, and it acts as a benchmark rate for the rest of the country.
Except in January, the RBA Board meets on the first Tuesday of every month to decide whether to lift, drop or hold the cash rate, and any moves are done in 0.25% increments.
The RBA's decision in influenced by various economic factors including consumer confidence, business confidence, the property market, and the performance of the Australian dollar.
The RBA's cash rate sets the interest rate that one institution charges another to borrow money and this "base rate" has a direct impact on how much interest banks charge their customers on their loan products.
When the cash rate is low, like it is currently, the interest rate on your mortgage will feel more affordable, as you are paying less interest each month on the money you have borrowed.
On the other hand, when the cash rate is high, banks interest rates follow and the cost of borrowing money is more expensive, which often results in consumers spending less.
Whether you're a homeowner paying off a mortgage, or you are looking to buy, keeping up with the cash rate is important as any changes mean banks' interest rates will shift.
If interest rates are low, it may spur you to take out a mortgage and buy a property, or if you are a homeowner and you have a variable rate loan, you'll enjoy a reduction in the amount of interest you have to repay.
When interest rates go up, mortgages become more expensive unless you have a fixed rate mortgage, in which case, you won't be affected during the fixed rate period.
You might also be interested in:
This article was originally published on 13 June 2018, and has since been updated.