Why rising home values could make now a good time to buy
It may sound counter-intuitive, but the recent upswing in property values coupled with the Reserve Bank's April rate pause1 could provide the sweet spot to kick-start your property plans.
After almost 12 months of declining home values, the property price pendulum is starting to swing in a new direction. 
March saw home prices bounce in every state capital except Darwin, Brisbane and Hobart. And it's not just a flash-in-the-pan movement. REA reports that the March results are the third consecutive monthly increase2.  
As the latest PropTrack Home Price Index3 notes, the uptick in property values is a classic case of demand outstripping supply.  
Fewer homes are listed for sale, and this is driving competition among buyers4. It could also be a cue to put your property plans into action. 
Let's take a look at why the current market conditions may work in your favour. 
If you are … thinking of upgrading to your next home 
Now could be the time to consider climbing the property ladder and upgrading to your next home.   
With new listings still sluggish, the odds are likely in favour of you securing a prompt sale of your old home at the price you want. 
And if values continue to climb, upgrading sooner rather than later could mean pocketing potential savings on your next home. 
Angus Raine, executive chairman of Raine & Horne5, confirms a surge in buyer demand, saying the number of groups attending open-for-inspections was up by 15% between January and February 2023.  
"This result is fantastic news for autumn real estate markets, as buyer activity in February is a bellwether for sales in April and May," Raine adds.   
If you are … keen to invest in a rental property
Australia's rental housing shortage is making media headlines, and with good reason.  
Data from SQM Research confirms that rents have risen by 22% nationally over the past 12 months6. Meanwhile, the national vacancy rate is a tiny 1%. In Brisbane, Perth, Adelaide and Hobart the rental vacancy rate is below even this wafer-thin level at less than 1%7.  
Today's tight rental market doesn't look likely to ease any time soon.  
The National Housing Finance and Investment Corporation8 (NHFIC) says the opening of Australia's borders in early 2022 led to a much stronger than anticipated recovery in population growth.  
As a result, NHFIC9 expects a shortage of rental apartments and multi-density homes over the medium-term. As a guide, net additions (new builds less demolitions) of apartments and town houses are projected to average around 57,000 a year through to 2026-27, almost 40% below the levels seen in the late 2010s. 
The upshot is that investors stand to benefit from strong tenant demand. Not surprisingly, LJ Hooker reports that investor enquiries are "on the rise due to attractive rental growth"10.   
But it can pay to buy now – before property values rise further. 
If you're a homeowner, the recent uptick in property values may mean you have increased home equity that can be put towards a rental property purchase. This can reduce the loan size needed to fund the asset, helping to reduce the interest cost. 
Your Mortgage Choice broker can explain strategies that may be available to help you build long-term wealth through a property investment.  
If you are … a first home buyer
It's no secret that it's challenging for many first home buyers to enter the market right now. But higher interest rates are not always the problem. 
Research by the Australian Housing and Urban Research Institute11 found many first home buyers would be able to afford ongoing mortgage repayments. The real hurdle can be saving a deposit. 
The good news is that help can be available even if you only have a small deposit.  
Some of the options that can let first home buyers get into the market before property values climb higher include: 
Family support loans

 – special types of loan such as family pledge home loans

12

 or 

guarantor home loans

 can help you buy even if you don't have a 20% deposit.

 
First Home Guarantee (FHBG) – you may be eligible to buy with just 5% and no 

lenders mortgage insurance

 (LMI) though the FHBG

13

.  The scheme is available to 35,000 eligible first-home buyers in the current financial year. 

 
Regional First Home Buyer Guarantee (RFHBG) – if you're in a regional area, the RFHBG is available to 10,000 eligible first home buyers in the year to 30 June 2023

14

. You may be able to buy with a deposit of just 5% and zero LMI.

 
It's important to note that on 1 July 2023, another 35,000 FHBG places will be available for the 2023-24 financial year15. However, these schemes may not be available indefinitely. The RFHBG for instance is scheduled to end in 202516. 
What matters is that you speak to your Mortgage Choice broker at an early stage to know your options, and set a roadmap to buying a home of your own. 
It's not FOMO time yet … but
The last few years have shown that property price movements don't always follow the path suggested by experts. We may not be seeing the 'fear of missing out' that drove buyers prior to the start of rate hikes in mid-2022, but the current market may offer value before prices rise further.  
Talk to your Mortgage Choice broker today to understand your borrowing power, discover what's happening in your local property market, and for expert support finding the home that's best suited to your property goals.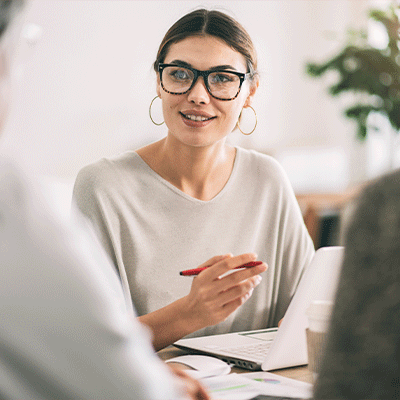 1 https://www.rba.gov.au/media-releases/2023/mr-23-08.html 
2 https://www.realestate.com.au/news/new-sign-the-property-market-downturn-could-be-over-with-home-prices-rising-in-march/ 
3 https://www.proptrack.com.au/home-price-index/  
4 https://www.proptrack.com.au/home-price-index/  
5 https://www.raineandhorne.com.au/news/news-media/national-home-values-up-now-rba-must-break-a-10-month-streak-too 
6 https://sqmresearch.com.au/index_property.php 
7 https://sqmresearch.com.au/14_3_2_National_Vacancy_Rate_February_2023_FINAL.pdf 
8 https://www.nhfic.gov.au/media/nhfic-releases-flagship-state-nations-housing-2022-23-research-report 
9 https://www.nhfic.gov.au/media/nhfic-releases-flagship-state-nations-housing-2022-23-research-report 
10 https://www.ljhooker.com.au/press-releases/lack-of-choice-provides-an-incentive-for-sellers-looking-to-make-a-move 
11 https://www.ahuri.edu.au/sites/default/files/documents/2023-03/AHURI-Final-Report-395-Pathways-to-home-ownership-in-an-age-of-uncertainty_1.pdf 
12 https://www.stgeorge.com.au/personal/home-loans/tools/home-loan-features/family-pledge 
13 https://www.nhfic.gov.au/support-buy-home/first-home-guarantee    
14 https://www.nhfic.gov.au/support-buy-home/regional-first-home-buyer-guarantee 
15 https://www.nhfic.gov.au/media/additional-fhbg-places-now-available 
16 https://www.nhfic.gov.au/support-buy-home#:~:text=From%201%20October%202022%2C%2010%2C000,year%20to%2030%20June%202025. 
Join our newsletter to stay connected